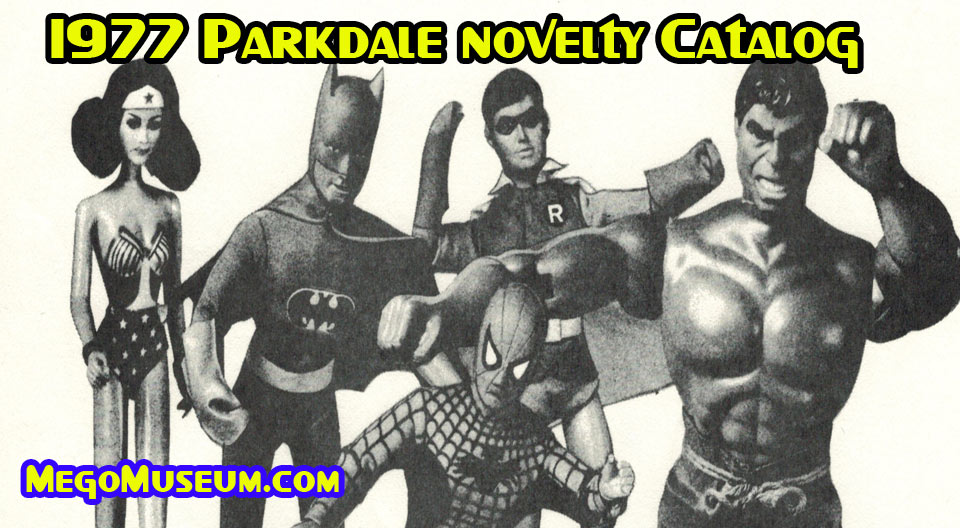 This rare and wonderful piece from Canada recently surfaced and it's a neat look into how Mego distribution worked in the great white North. Growing up just outside of Toronto, this catalog, which is hobbled together from a variety of sources, solved more than one "why didn't I get that" mysteries for me.
For more Mego catalogs, please visit our Mego Library.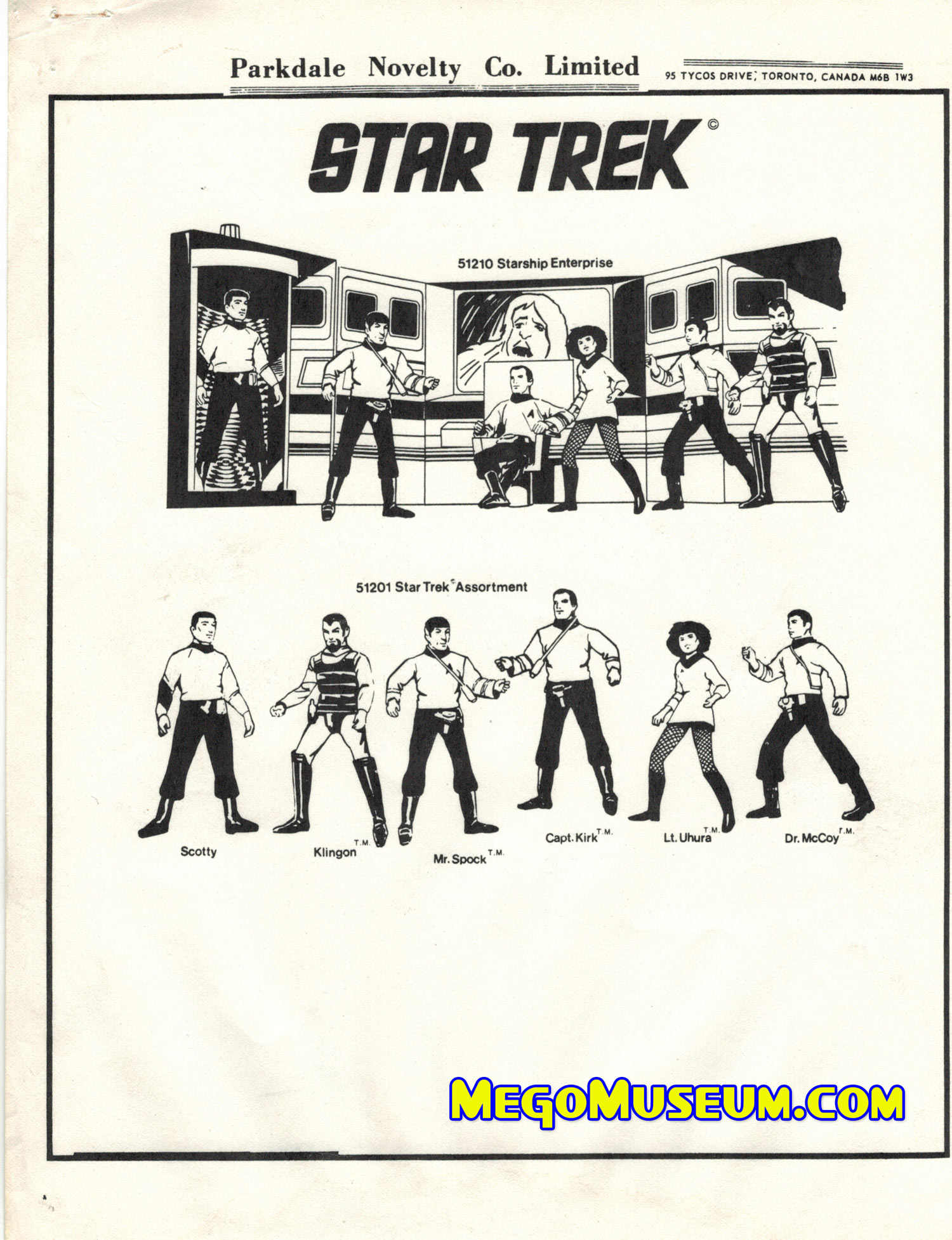 Star Trek was one of Parkdale's best selling lines in the 1970s, while both aliens lines were released in Canada, it was a limited affair as they concentrated mainly on the crew.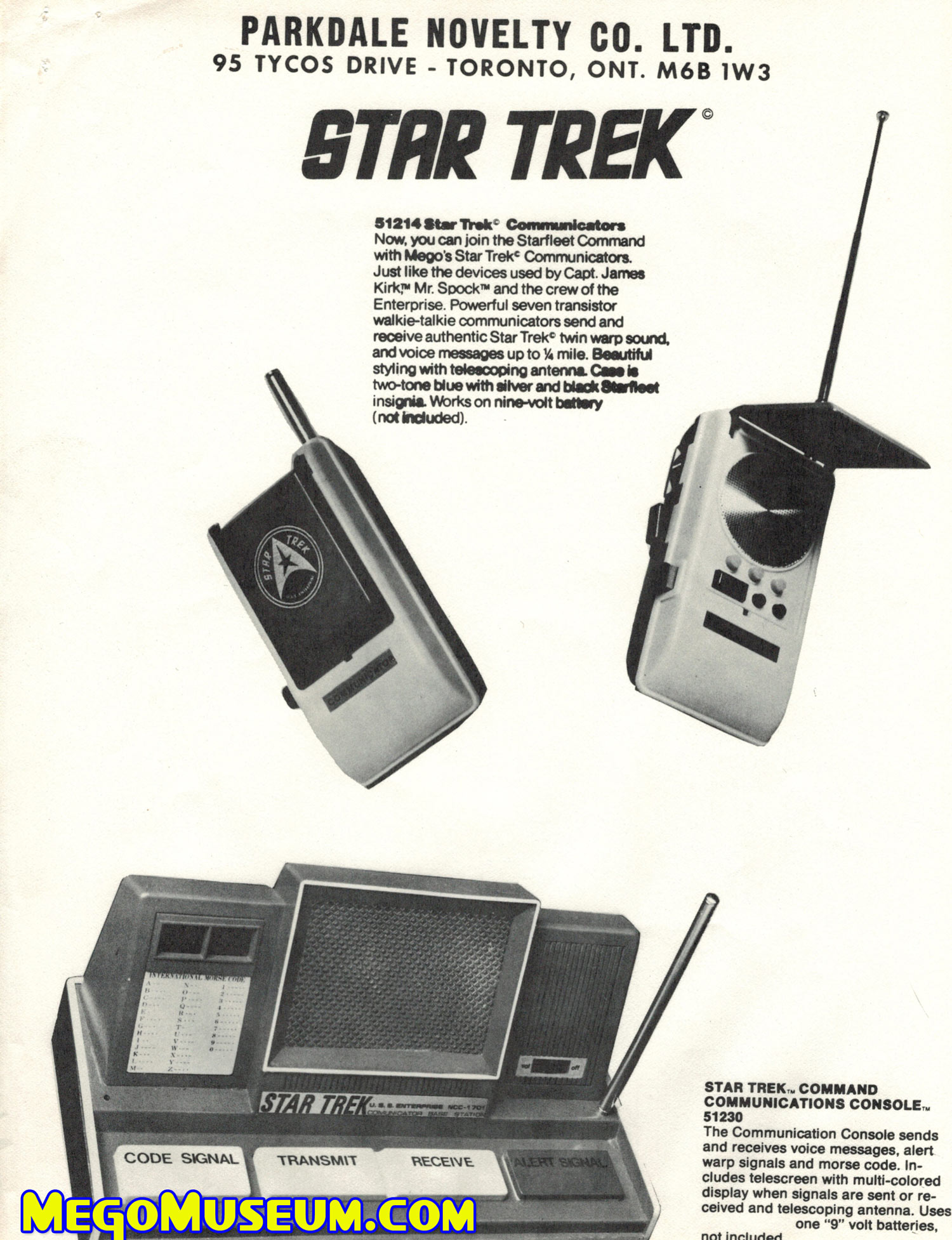 These role play items were the only other Star Trek items offered in Canada by 1977.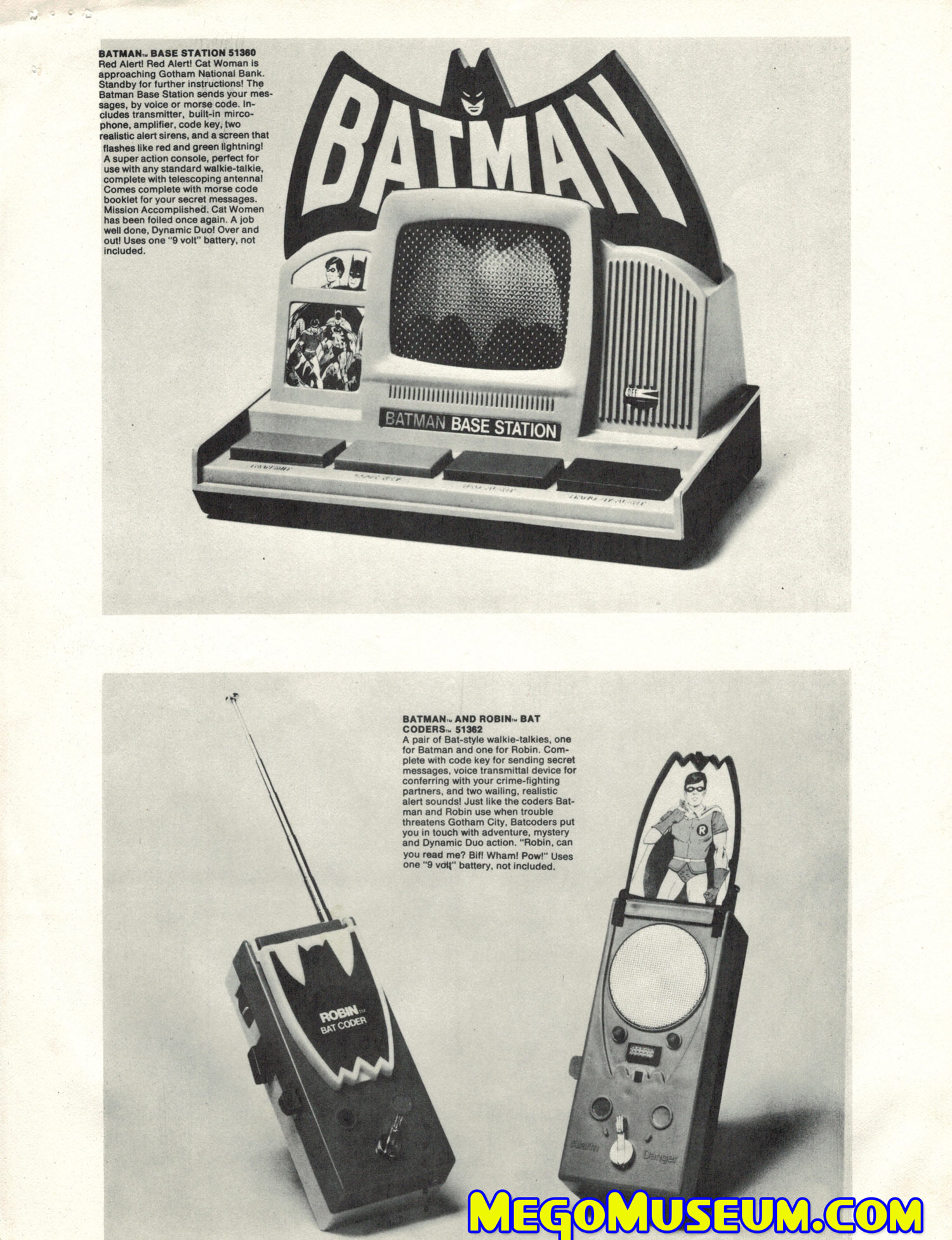 The Batman Communicators and Console were sold in Canada, close out stock of the Console was around until the early 1990s.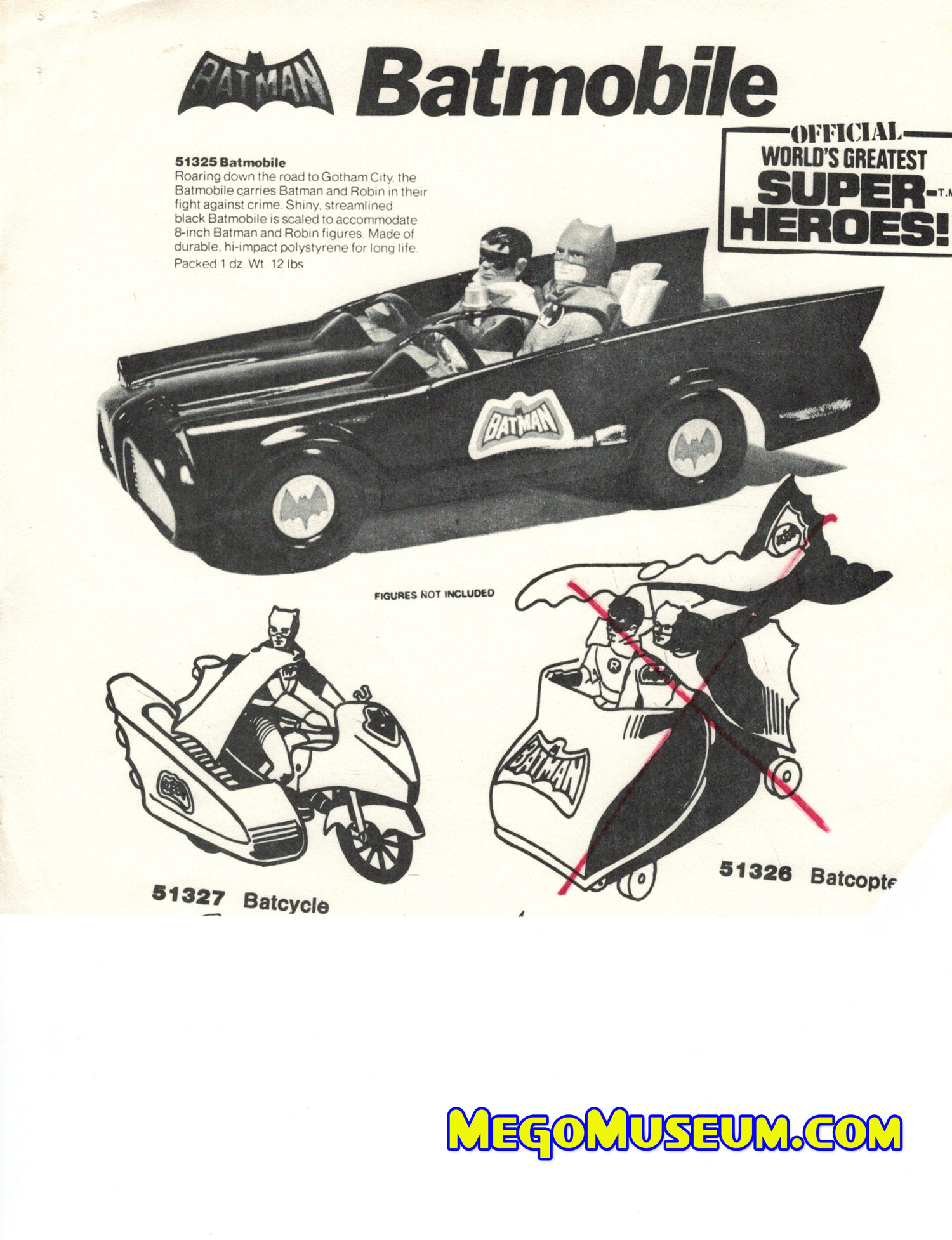 The Batcopter was discontinued by 1977 as it was not as hot a seller as the Batcycle or the Batmobile.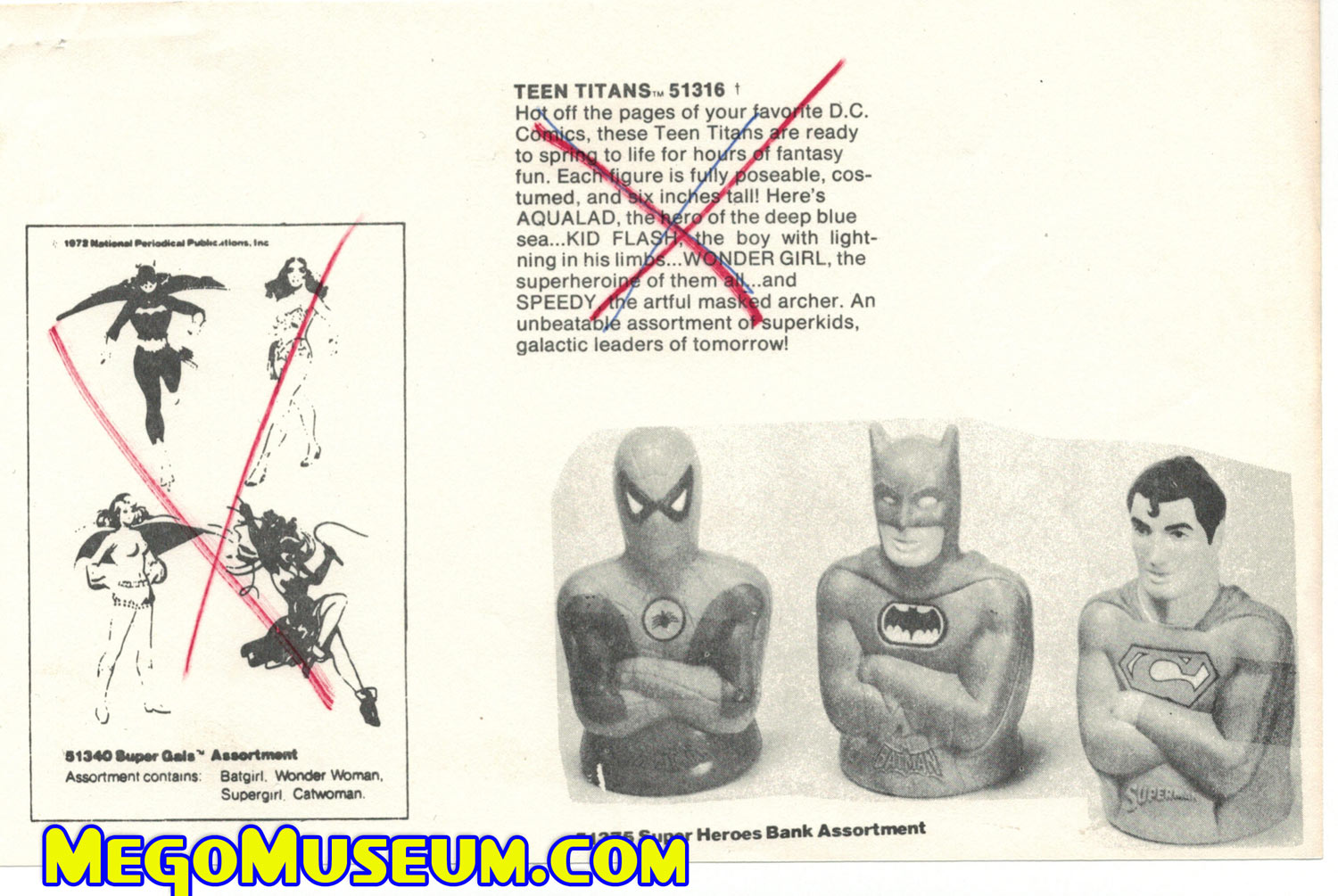 Teen Titans were never offered in Canada, the Supergals wave was not replenished but they were available in the year's previous.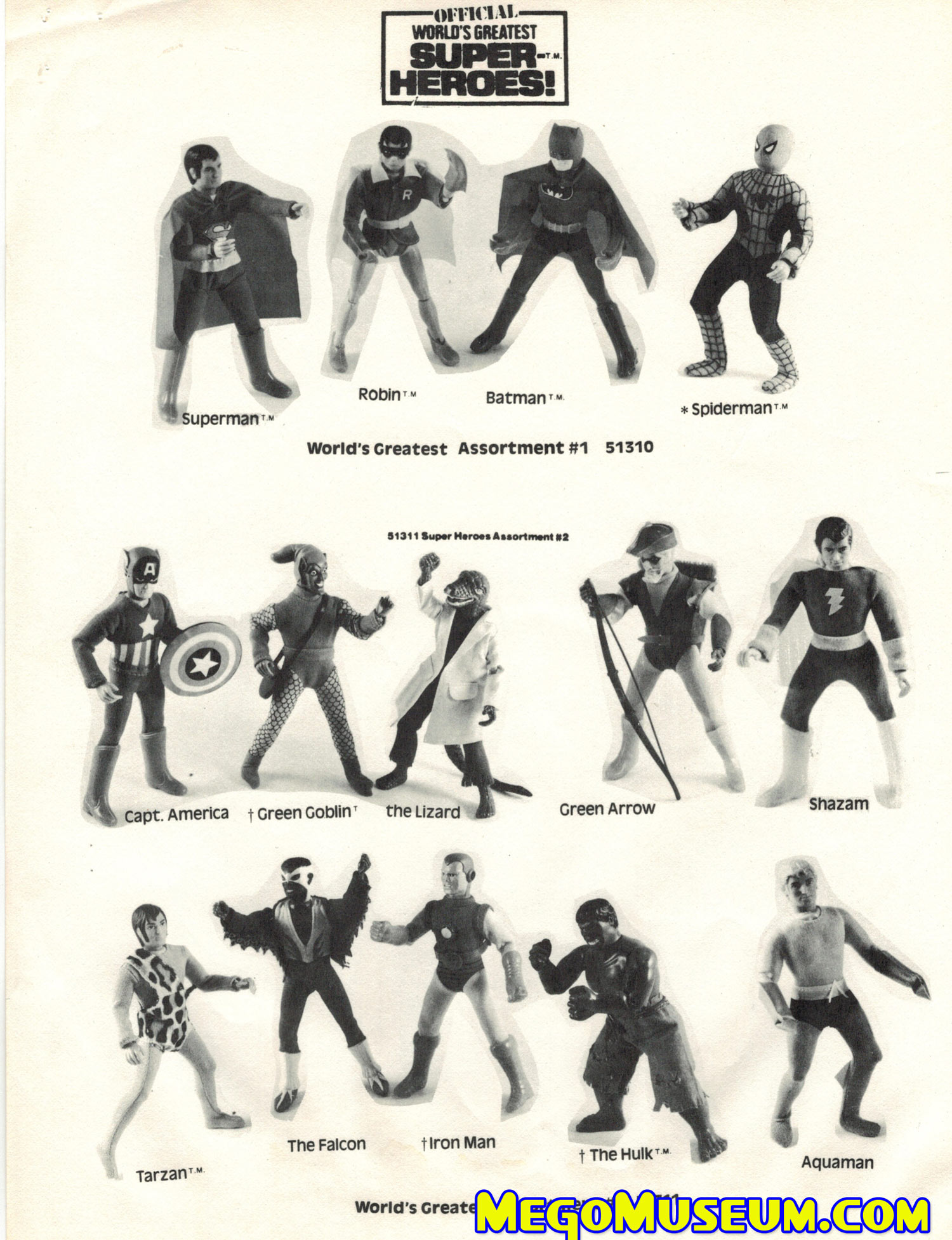 This piece showing the World's Greatest Superheroes assortments Parkdale offered in 1977 truly explains why characters like Thor, the Fantastic Four and Conan were so difficult to find. They were sold in Canada but only for a very brief time and not offered again.
By the late 1970s, Parkdale began offering straight cases of Spider-man and Hulk with their own card back.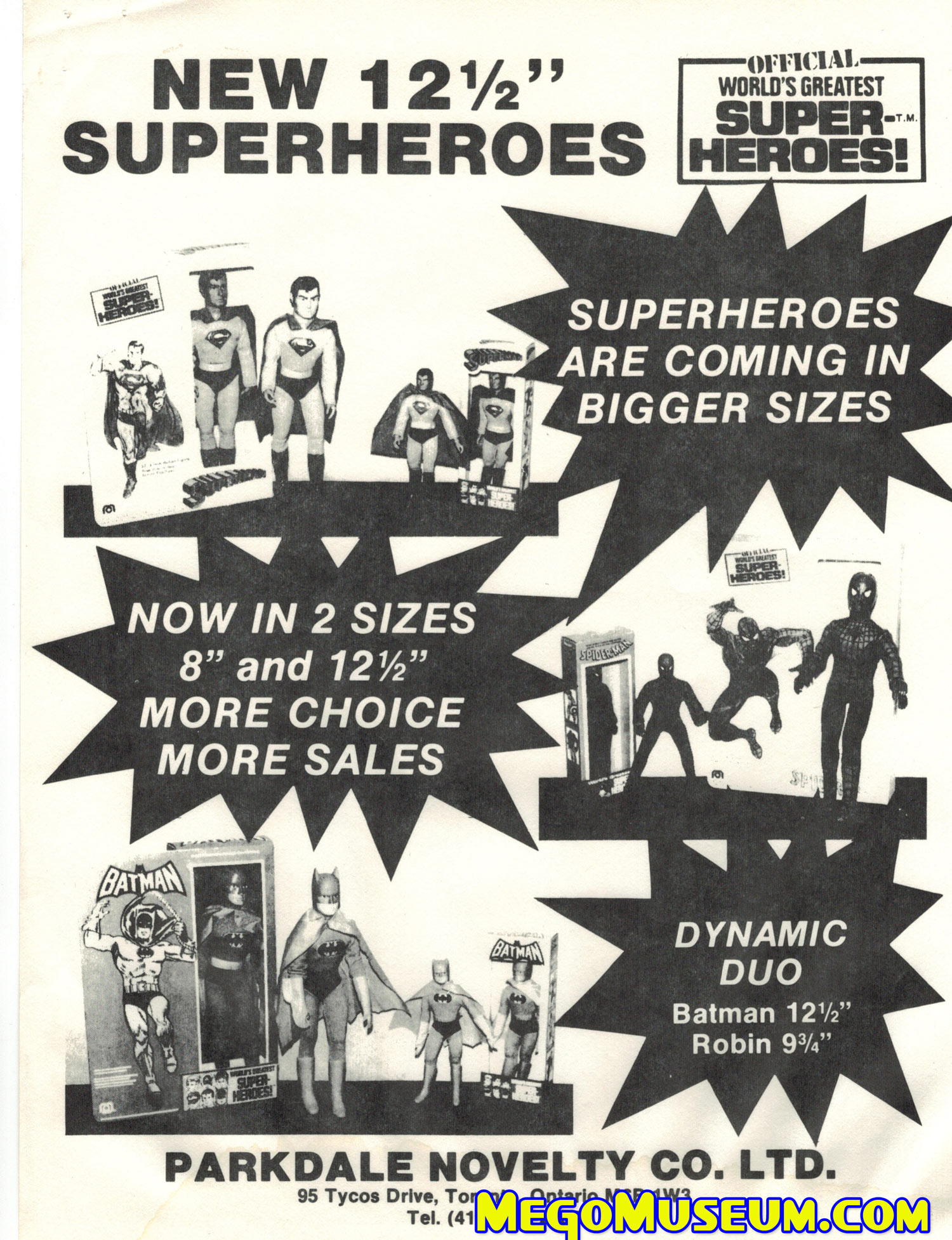 The 12 Inch heroes were the brain child of Parkdale Novelty found Morris Kotzer and this sheet depicts original hand painted prototypes of the characters as well as prototype packaging that is different from the release.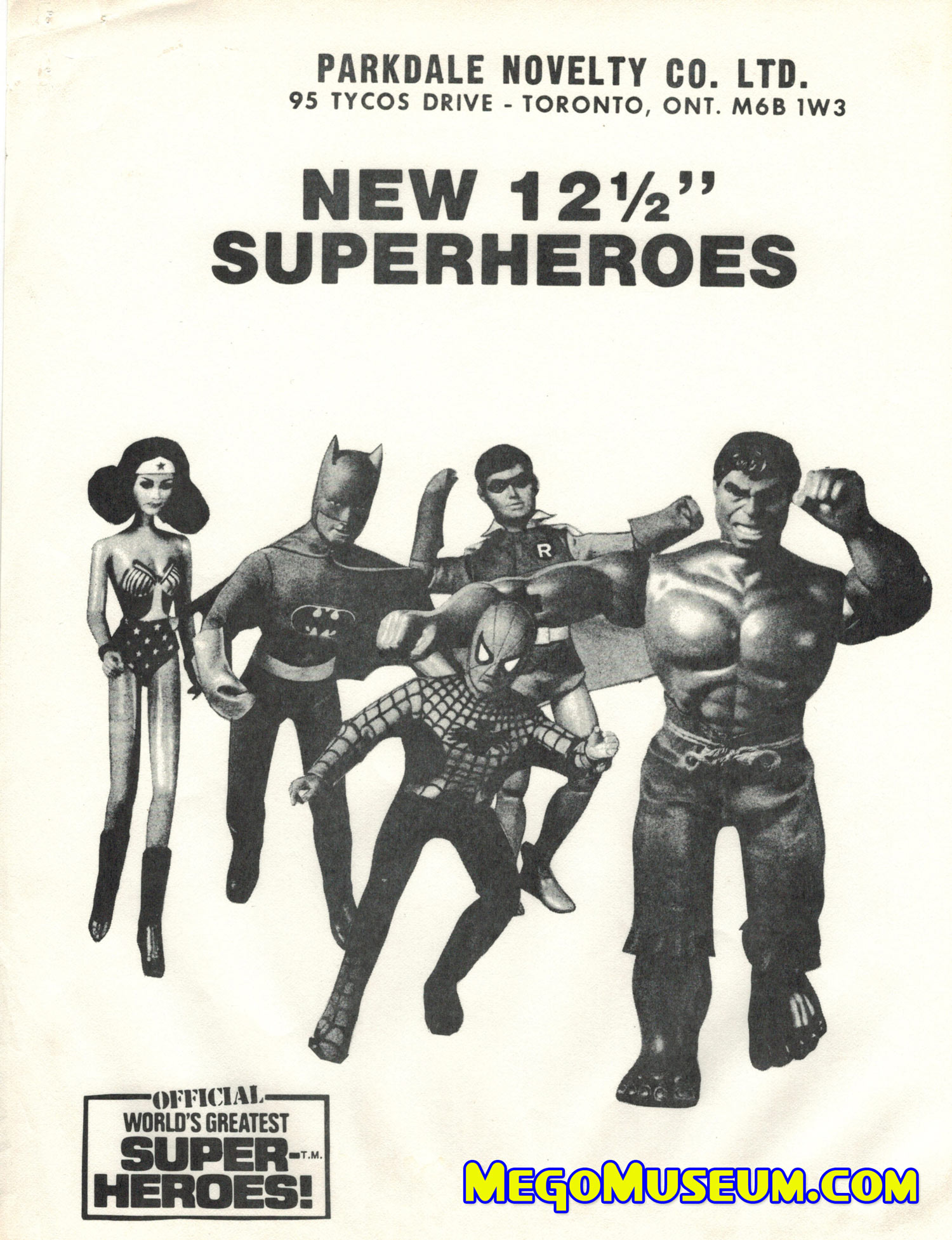 Mego would come to adopt their own (quite different) 12 inch hero line a year later when they saw the world wide success they were having with them.