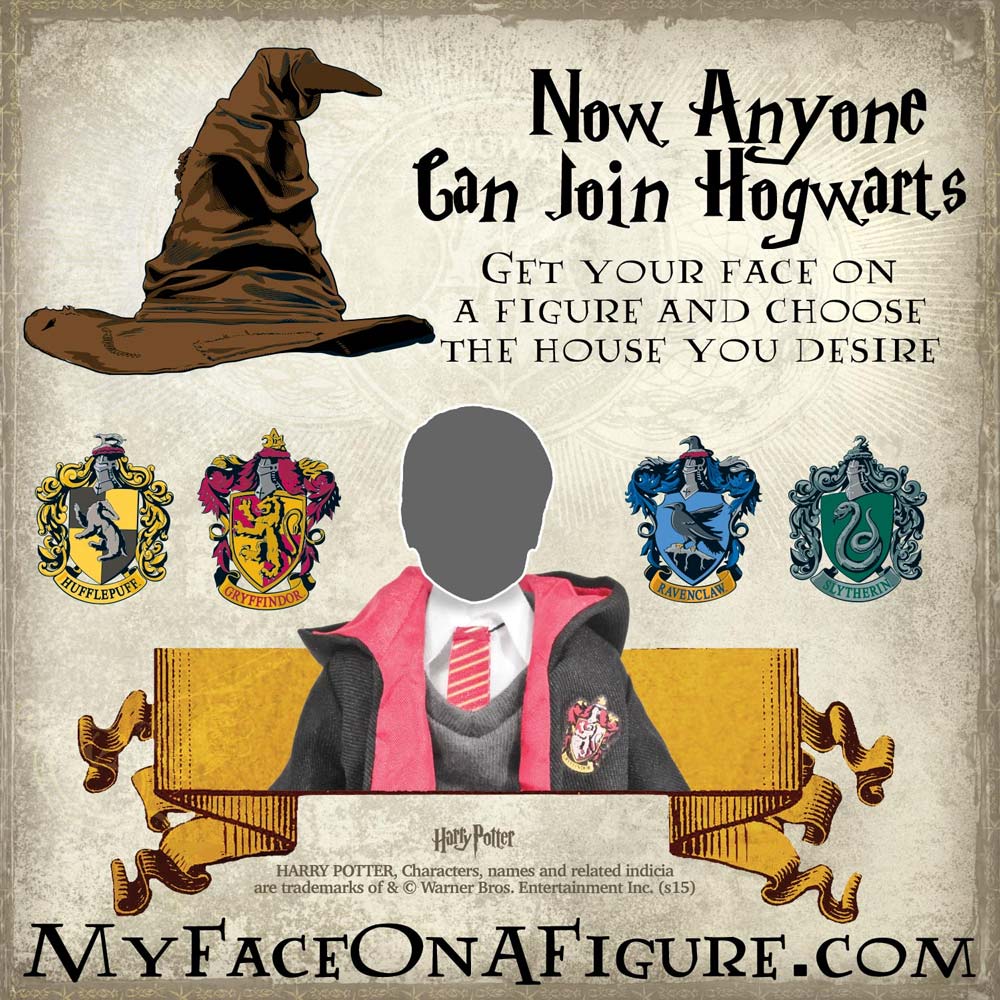 Bring the magic of Hogwarts to your home with Figures Toy Company's latest release; a new line of retro style action figures based on Harry Potter! Wizards and muggles alike will be delighted to know that Harry, his friends Ron Weasley and Hermoine Granger, and the nefarious Draco Malfoy will be released in both 8 inch and 12 inch action figure form! The figures will be dressed in realistic cloth clothing that is true to each character, and each of these wizards will also have their trademark wand!
If you're spellbound by that news, then you'll love what else Figures Toy Company has up their sleeve. Now you (yes, YOU!) can join Hogwarts without waiting for an owl to deliver your acceptance letter! Through their My Face On A Figure subsidiary, Figures Toy Company is offering collectors the chance to have their likeness scanned for a figure and choose what house their figure will represent! Official outfits for Hufflepuff, Gryffindor, Ravenclaw, and Slytherin will be available for you to choose from!
You don't have to visit Diagon Alley to get these amazing items! They'll be available for you to order thru Figures Toy Company and MyFaceOnAFigure.com: Create an action figure of yourself! very soon! In the meantime, we've cast a spell on social media, and you can follow along with updates on Harry Potter and Figures Toy Company's other licenses by using the hashtag #MMFTCNEWS!