accessories: SAFARI JEEP: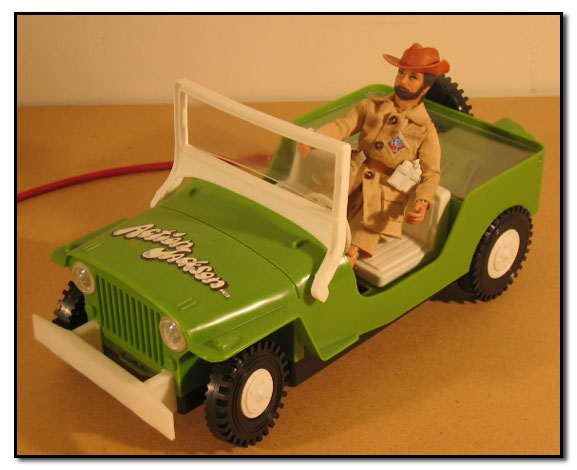 AJ Safari Jeep pics of Rob Chatlin's collection by Scott C Adams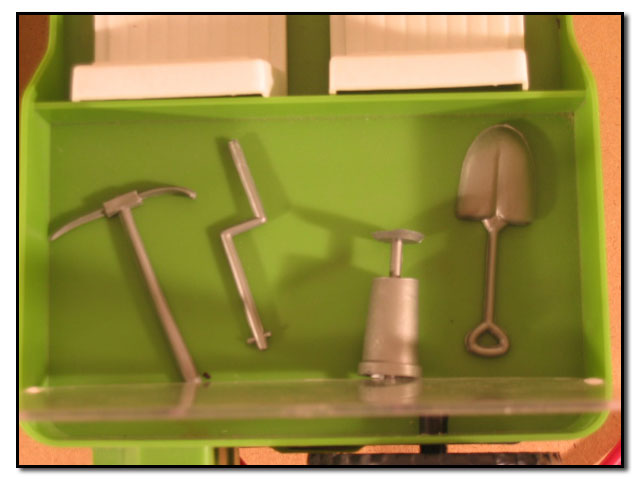 Has cool see-thru compartment in back, and came with rescue tools. Remote contolled.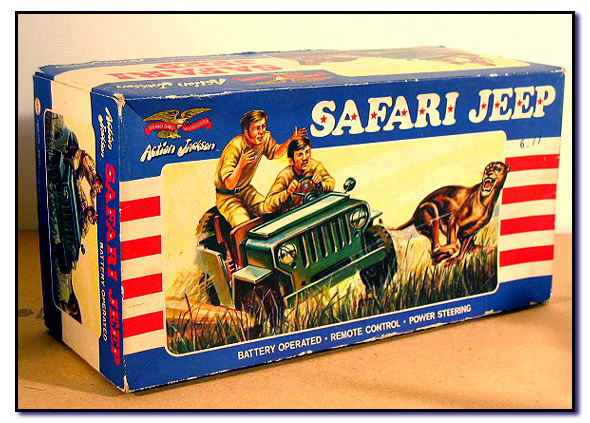 Minty Boxed Mego Jeep courtesy of Rob Chatlin. Mego originally marketed as the "Jumpin' Jeep", it's unknown if this ever appeared on the packaging.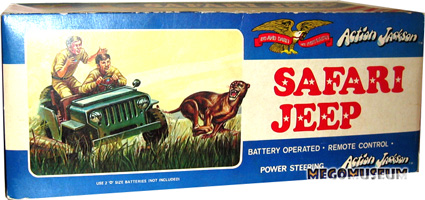 Box Side (all pics courtesy Rob Chatlin)