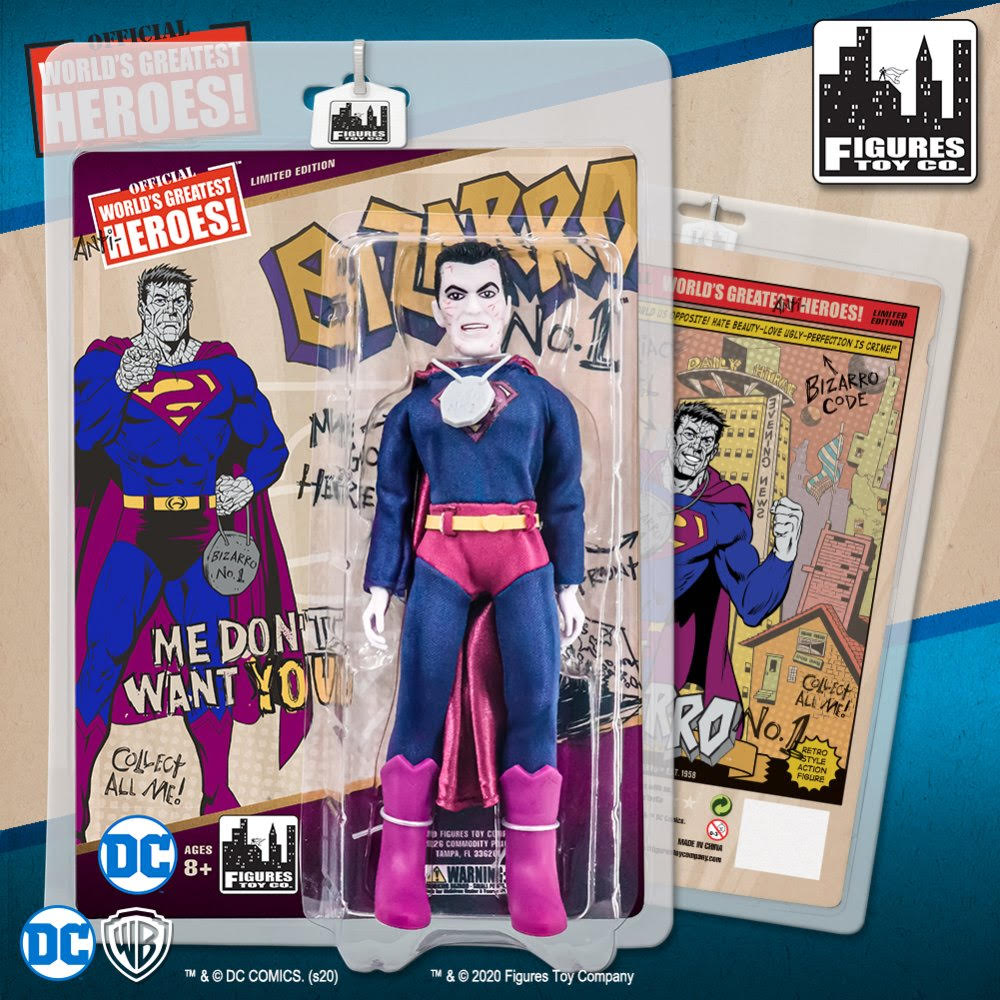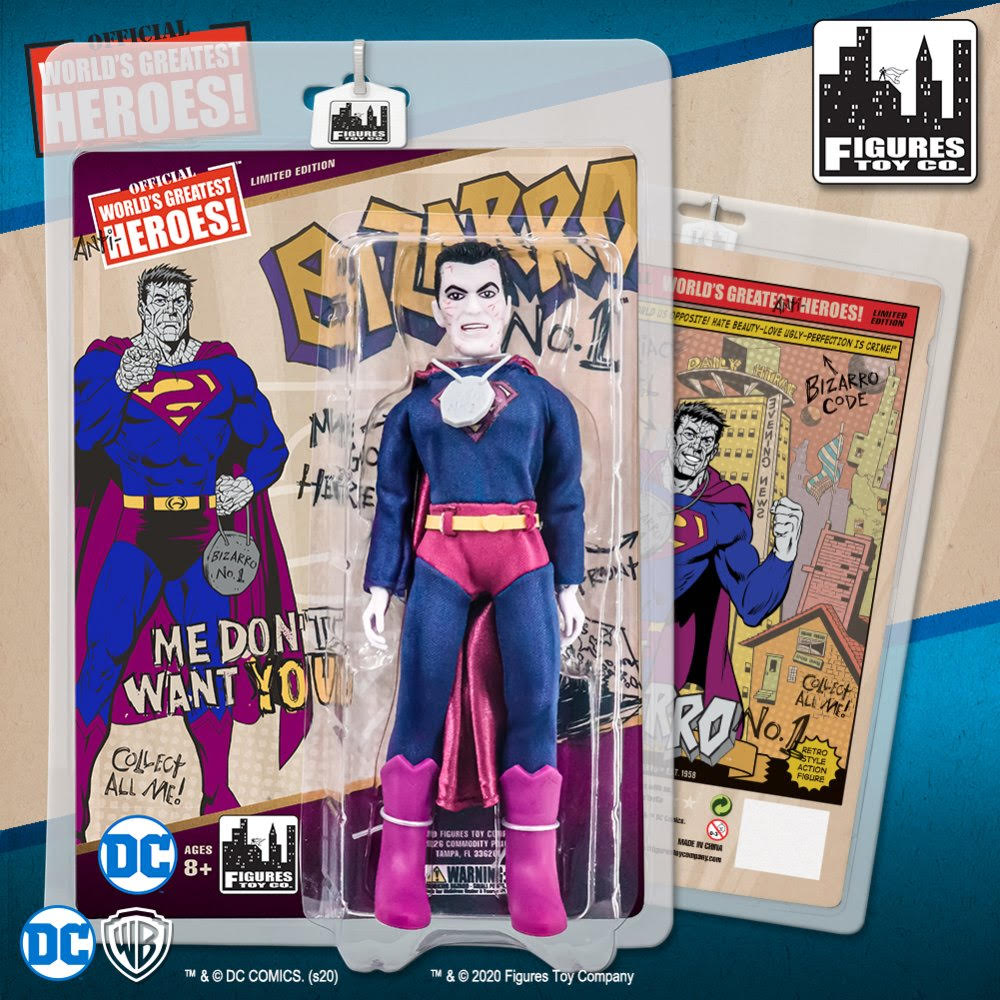 The maniacal mirror image of the Man of Steel is making #MMFTCNEWS headlines again! Bizarro is back at Figures Toy Company, as FTC has just released a retro figure variant featuring the fiercely flawed foe of Superman in a variant purple outfit!
www.figurestoycompany.com has just made this new Bizarro available, which is an update to their original release from the first Superman retro series, now in new purple cloth attire. This makes the third Bizarro release from FTC, as there is also a Super Friends version, which differs from both this and the first Bizarro figure.
Bizarro is not the only DC Comics villain that Figures Toy Company is trying out a new look with. Lex Luthor as Green Lantern and Cheetah as Wonder Woman from the "Secret Origins of the Super Friends" will be added to the growing list of Super Friends releases this year, and a standard version of Hugo Strange will complement the version out now which features the Batman rogue in disguise as the Dark Knight! There are also variants planned for the Scooby-Doo series, new releases like Rima coming to the Super Friends collection, and unforgettable DC Comics characters like the ones from the worlds of Watchmen and Swamp Thing en route! Follow Figures Toy Company across all forms of social media for frequent updates on products from all of their licenses, and look for a special exclusive update every Friday right here when more #MMFTCNEWS is made available!