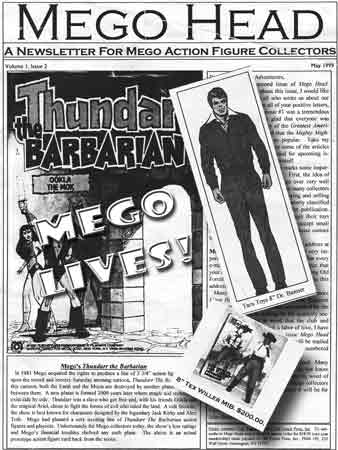 Mego Head was the first and only publication aimed directly at Mego Collectors. John had published a magazine in the previously that was for nostalgic action figure collectors but this time he kept the content just to Mego.
This bi monthly newsletter was a labour of love and really showcased the mood at the time, was there a new discovery just around the corner? Did Mego make a Bruce Banner? Did you know they almost did Thundarr?
Megohead attempted to give Mego collectors what others already had, a sense of a growing community. Sadly, this was the last issue, the giant known as the internet had made newsletters and 'zines into websites and blogs, leaving those of us who enjoy the printed word adrift. Enjoy!