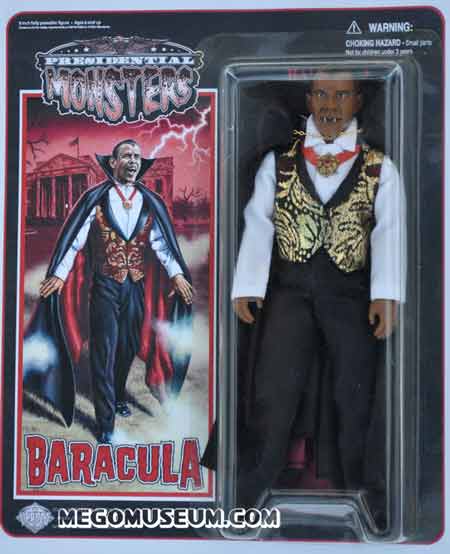 Toy maker "Heroes in Action" has given us an exclusive look at their carded samples of their upcoming "Presidential Monsters" line. We are told that these striking cards will actually be larger when they hit shelves this fall.
More of the Groovie Ghoulies from Capital Hill after the Jump: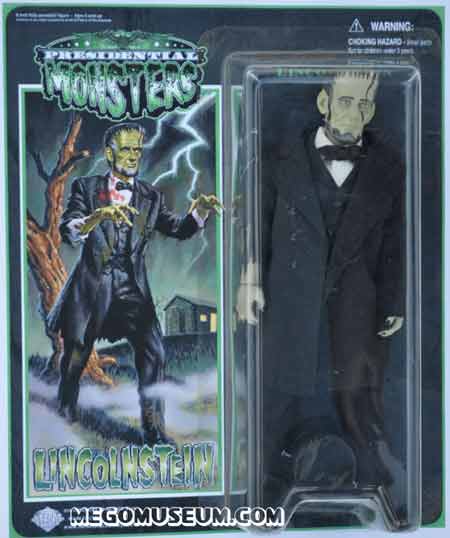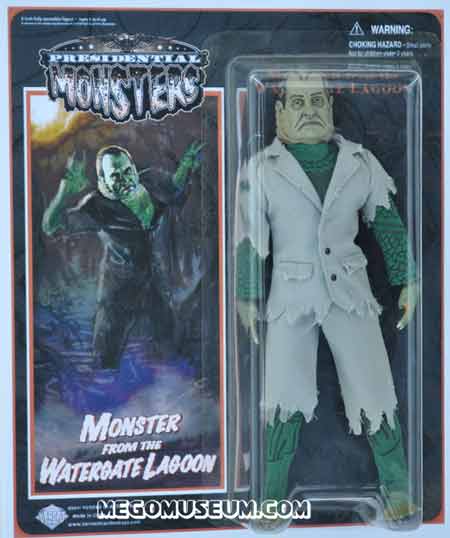 Monster from the Watergate Lagoon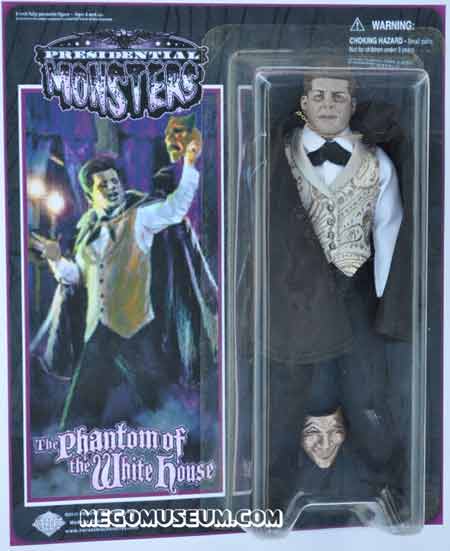 Phantom of the White House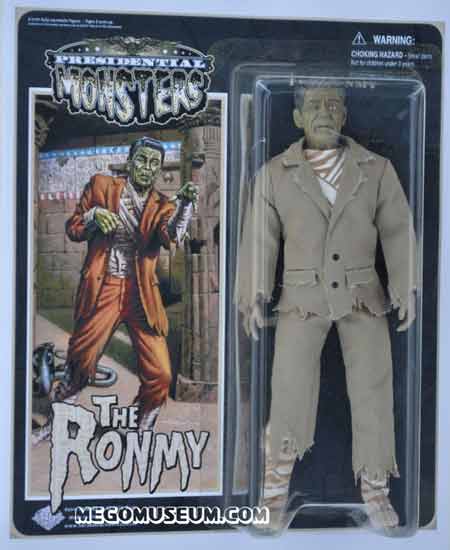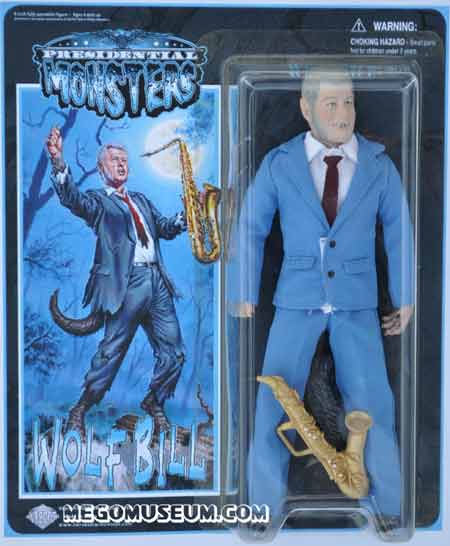 The Wolf Bill complete with Saxophone!