When we posted the original Mego 1976 trade advertisement featuring the Mystery General Urko art yesterday a sharp-eyed reader by the name of Dave noticed another weird anomaly,
As featured in yesterday's ad, here is the prototype for the Mego World's Greatest Superheroes Hall of Justice Playset. It's obviously been handcrafted. One thing missing from this set is the Justice League banner, in it's place there is a Giant L that looks a little familiar.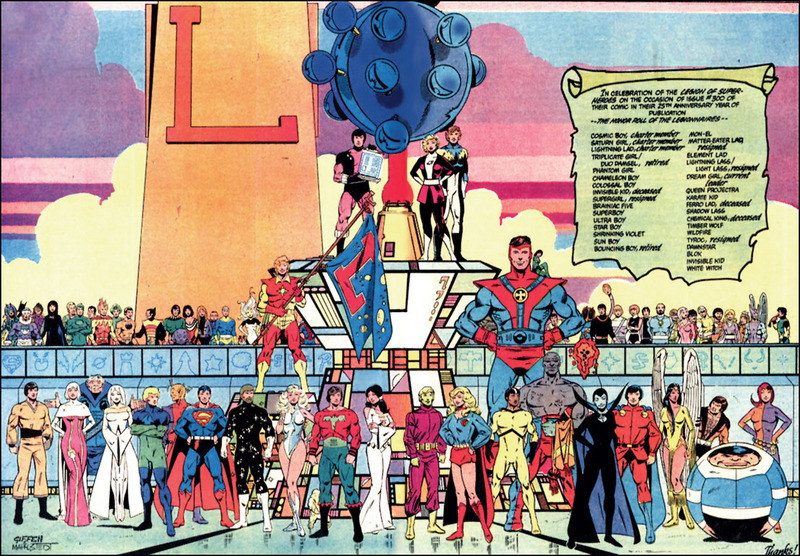 Yeah, it looks suspiciously like the "L" from the Legion of Superheroes during that time.
Before we get excited with conjecture about a possible line of Legion figures, we have to take into account that this may have just been an honest mistake. This is a hand drawn concept piece and comics knowledge was pretty limited in 1976. The artist may have seen Superboy in a panel and assumed that was the Justice League logo.
What do you think happened? Let us know on our forum, twitter account or our facebook page,

Shop for Mego on Ebay and each click supports us a little bit, thanks!
Discuss this on the Mego Museum Forums!