Here's a fun Mego Mystery that we don't have the answer to.
Prior to Toy Fair 1976 Mego Corporation (who were, really at the top of their game) took out a clever two-page ad (at the front) of all the leading toy trade magazines showcasing their successful and upcoming toy lines for 1976.
Page One is above and features packaging art used for Star Trek, The Wizard of Oz, One Million BC, The Waltons, Comic Action Heroes, Baby Feels So Right, Our Gang and the Mice Hockey Game. All of which saw production that year.

Shop for Mego on Ebay and each click supports us a little bit, thanks!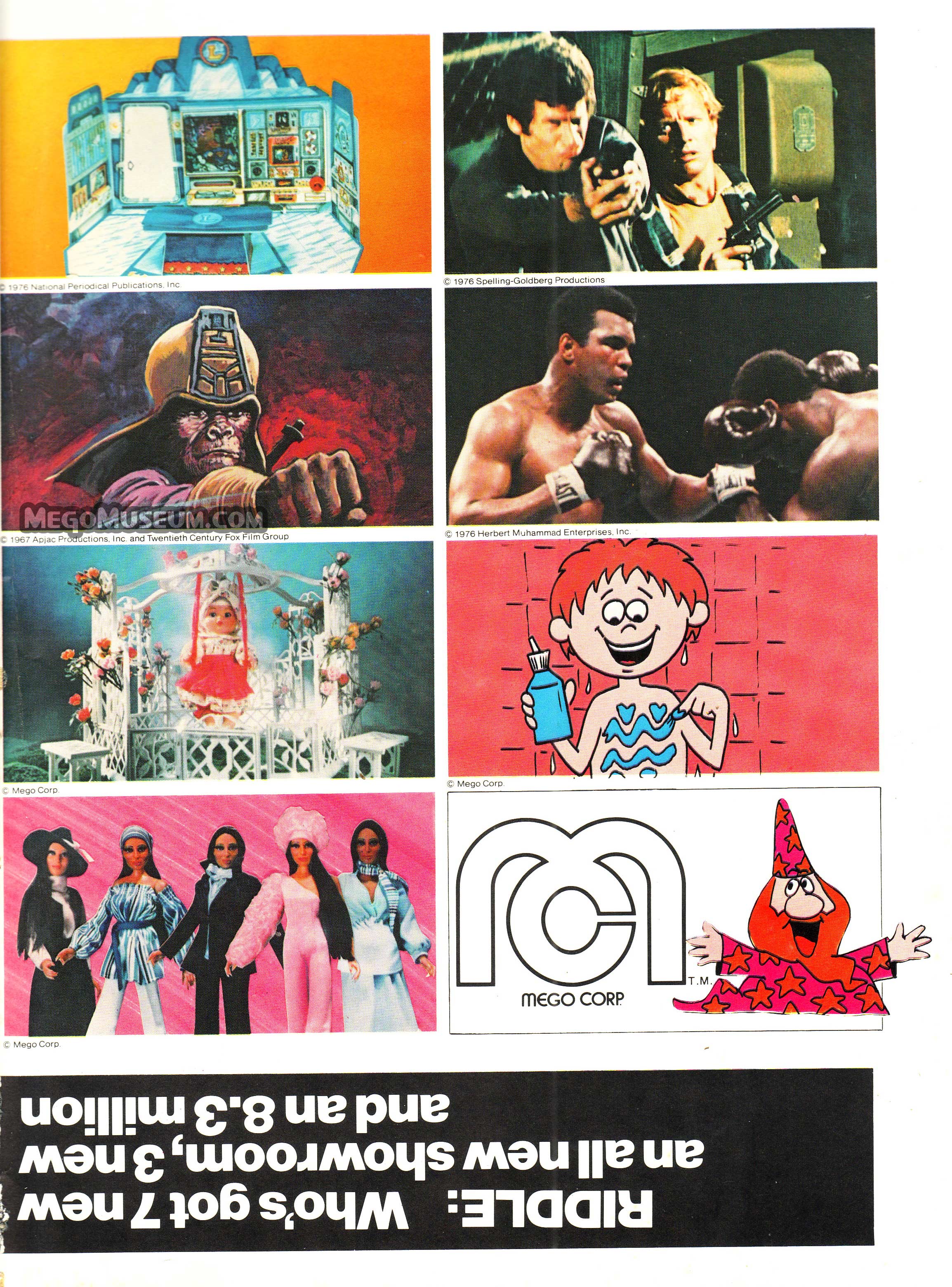 The second page is where it gets interesting, we get the Hall of Justice from the World's Greatest Superheroes, a photo of Starsky and Hutch (they seemed a bit rushed for Toy Fair), the big launches for the year of Cher and Muhammad Ali and then never before seen packaging artwork of General Urko? (you can see the whole 1976 Catalog here)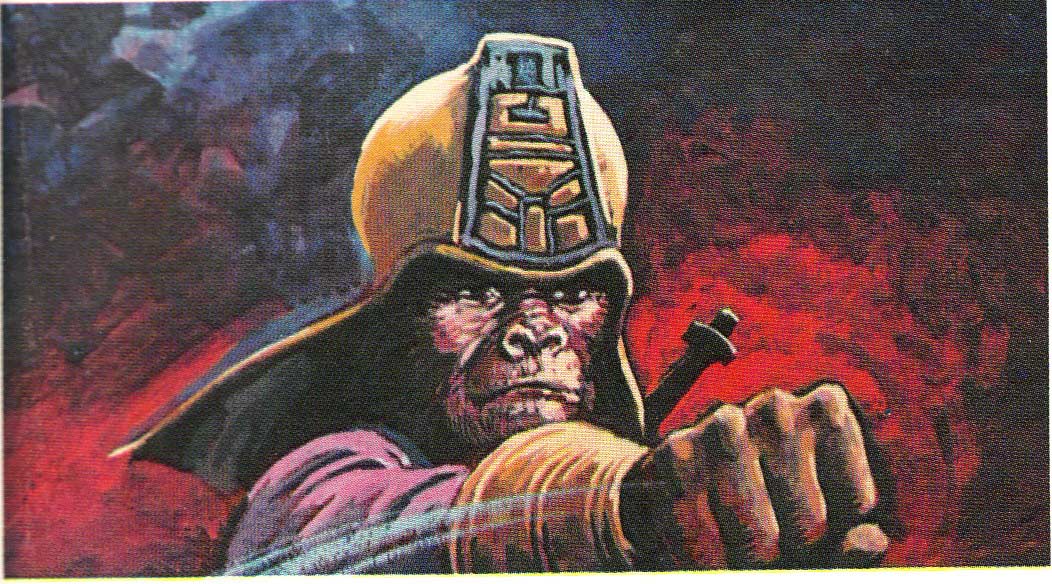 What's perplexing is, the final 1976 Mego catalog contains no mention of the Planet of the Apes line.
Mego's deadline to get this ad into the trade magazines was likely November of 1975 or earlier, so it's possible that whatever Apes toy that this gorgeous piece of artwork was for, had been scrapped then or it was just used as a placeholder.
Whatever the case, we really don't know what it was ever meant for. Most conjecture it was a Fist Fighting line of action figures although that in of itself really doesn't make much sense.
What do you think it was for? Let us know on our forum, twitter account or our facebook page,
Discuss this on the Mego Museum Forums!