Heritage Auctions is hosting some incredible pieces of Mego history today and answered questions Mego fans have wondered for decades who sculpted classic Mego characters like Scotty, Dr McCoy and Captain America?
Sculptor Gene Salamacha is auctioning off his collection of Mego prototypes including original paperwork and reference materials from the World's Greatest Toy Company.
Such as things as factory test pulls of heads for Worlds Greatest Superheroes and Star Trek lines, as well as plaster casts of the Bend N Flex characters will be auctioned off this February.
You can learn more at the Heritage Auction Site.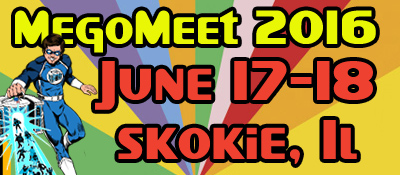 This year's annual Mego Convention June 17-18 in beautiful downtown Skokie!