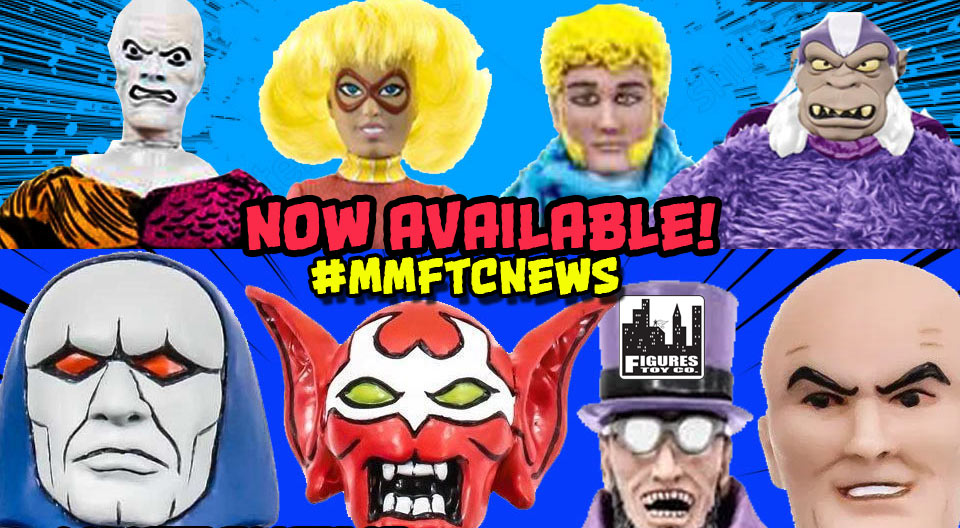 For everyone who has been anticipating new releases from Figures Toy Company, today is your day! After a few week's worth of teases in #MMFTCNEWS, this update contains the announcement that the new arrivals that were recently mentioned here are all in stock!
In case you missed the recent revelations from FTC, here's a list of some of the new retro figures you'll find on http://www.figurestoycompany.com right now!
New additions to the Super Friends series include Darkseid, Kalibak, DeSaad, and Parademon!
Jericho and Terra have officially joined the ranks of FTC's Teen Titans retro figures!
2 versions of the first President of the United States, George Washington!
Plus a Removable Mask Riddler from the Batman Classic TV Series, two new Hugo Strange figures, and more!
Now that you know the news, go get yourself something new! http://www.figurestoycompany.com is home to DC Comics Retro Figures, classic Hanna Barbera characters such as Scooby Doo and Dynomutt, the KISS retro collection, and a whole lot more! Whether you find something new for yourself or enjoy some of the older releases, FTC is the place to be for all of your retro toy needs!