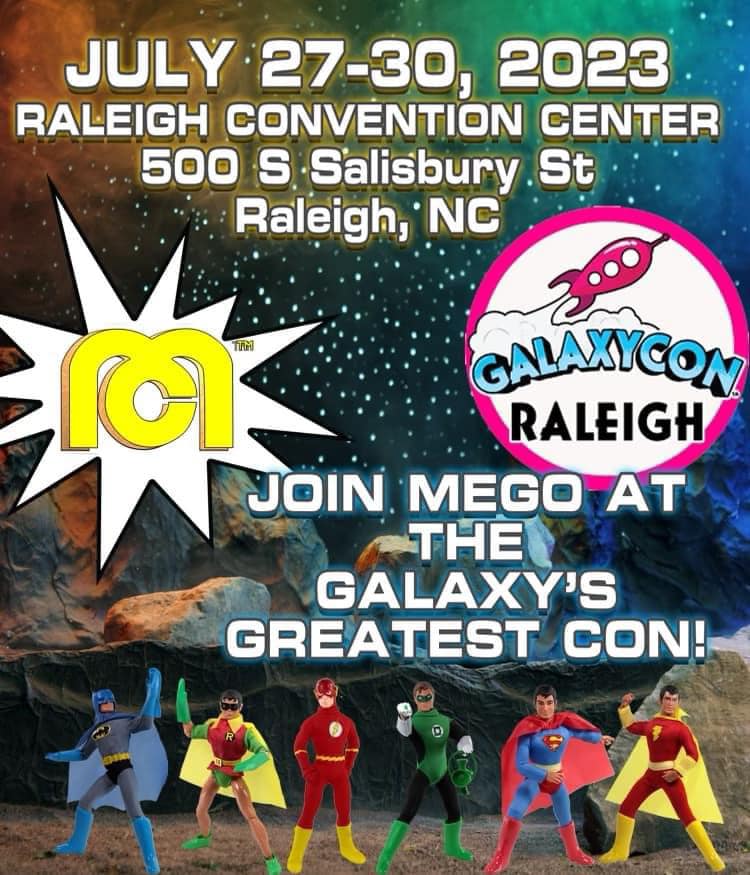 Getting set up at GalaxyCon Raleigh! Please stop by, check out the booth (#500) and talk Mego! GalaxyCon Raleigh is a 4-day event at the Raleigh Convention Center (July 27-30, 2023).
We have some really great items with us, including the 50th Anniversary World's Greatest Super-Heroes and a wide array of vintage Mego figures too! Get your picture as a Mego Star Trek action figure with our life-sized Mego Star Trek card! Our panel is at 4:15 on Friday in panel room 2 (301B)! #MakeMineMego
Editor's Note: If you can't make the con to buy them live, visit AbsolutelyRetro.com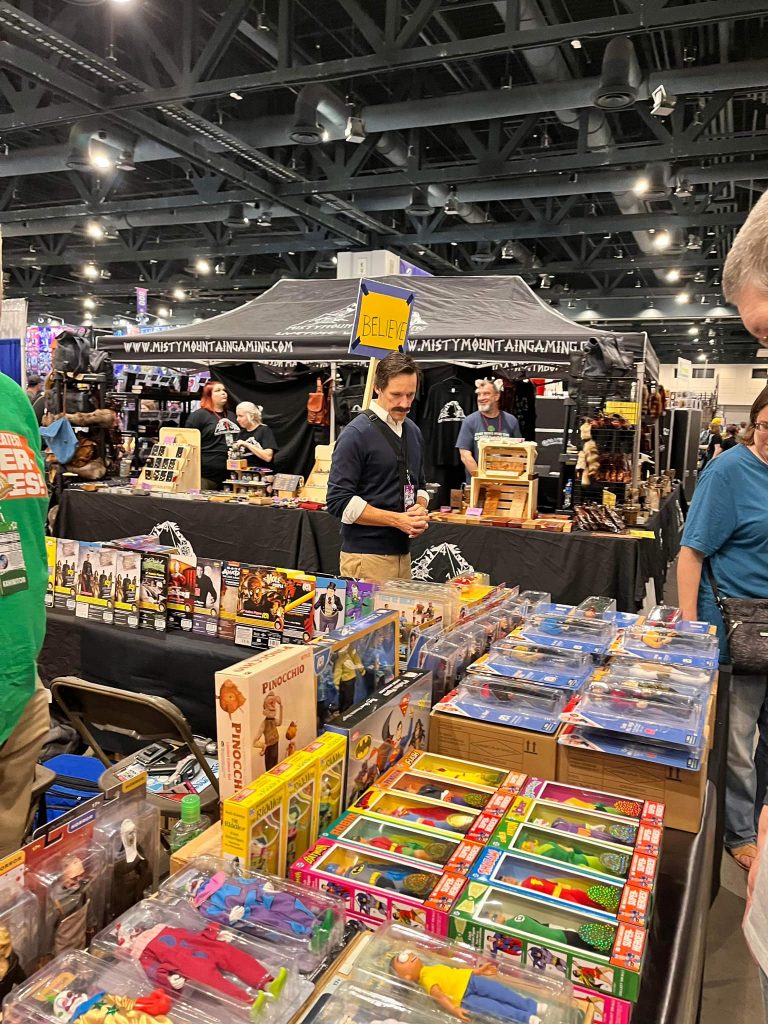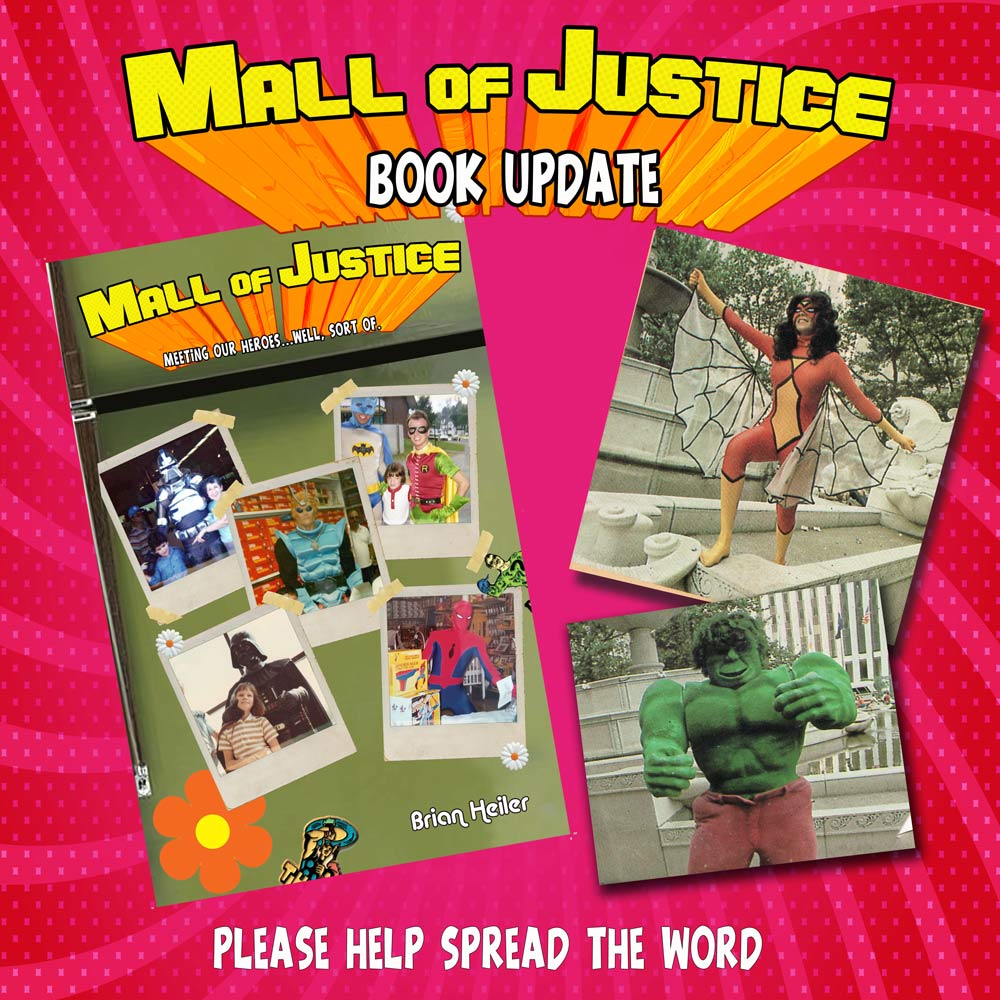 "Mall of Justice," is almost here , I once again plead with you for submissions. I want to share your photos and stories if you met He-Man at Toys R Us or Captain America at a Car wash. It doesn't matter if "Chewbacca" was a guy wearing loafers in a gorilla mask; that's a bonus!
Send your stories and photos to toyventuresmag@gmail.com, and I'll do my best to include them in the publication.

Each week the Mego Super Collector Newsletter gives out news from the "Mego-Verse" including updates from Mego, Figures Toy Company, NECA, White Elephant Toyz, Super Joe Unlimited, Beast Kingdom, Funko, Brentzdolls, Cotswold Collectibles, Super-7 and more.
Issue10 of Toy-Ventures Magazine features a complete guide to the Mego Comic Action Heroes and for a limited time includes a free Amigo's Del Terror . Get it now at the PlaidStallions store.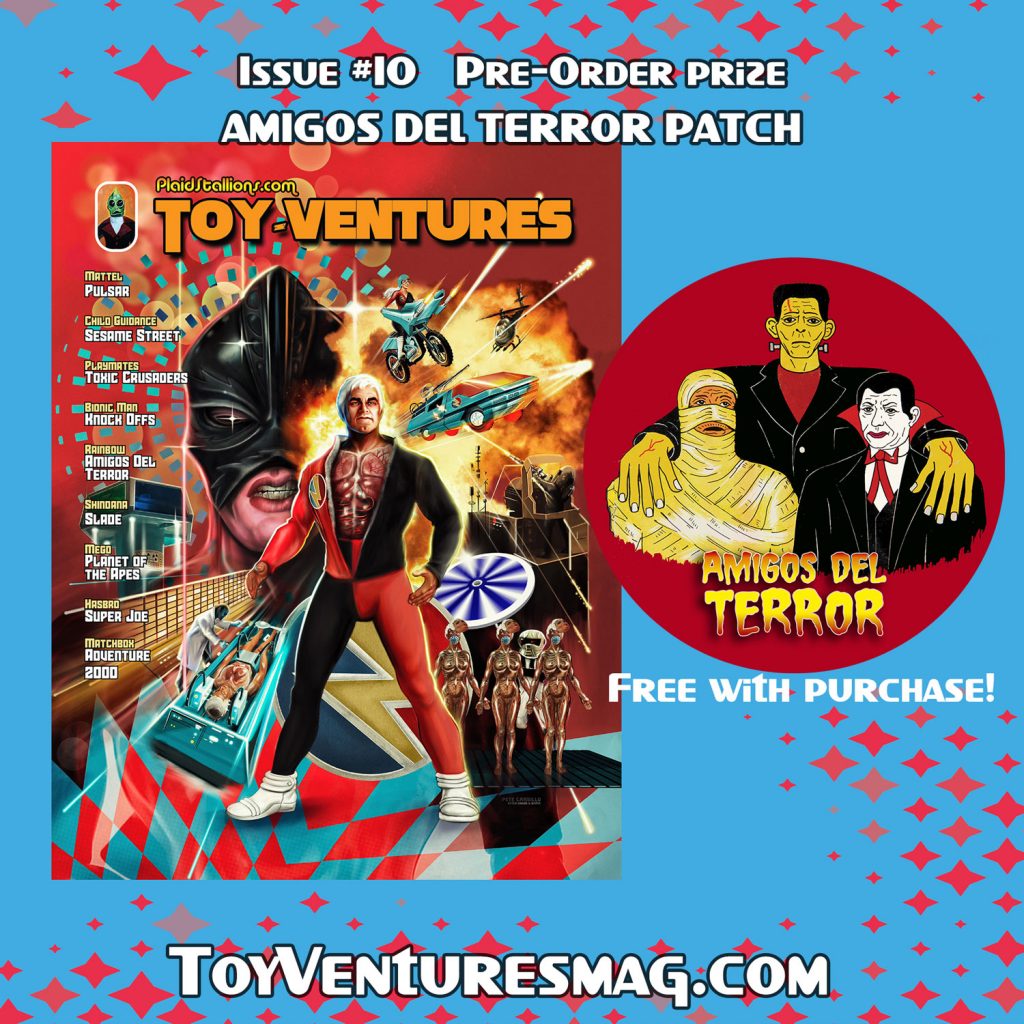 Friends of the Mego Museum: