We got a splendid surprise this month courtesy of Museum founder Robyn Adams, a set of original Mego proof cards that originally came from former Mego director of creative services Tom Lavely. Some of the other items that Tom managed to save included this original proof card for the Pocket Superheroes and cards for cancelled lines such as Dallas and Thundarr the Barbarian among others.
These beautiful examples from the Eagle Force line are un-punched and of course, never had a figure attached to them and were likely meant to be preserved in Mego's archives.
So with the Eagle Force becoming an action figure line again, let's take a look at the gorgeous packagin art and those amazing Paul Kirchner created comics on the back!
ALSO: Check out the designs for Mego's planned second series of Eagle Force figures!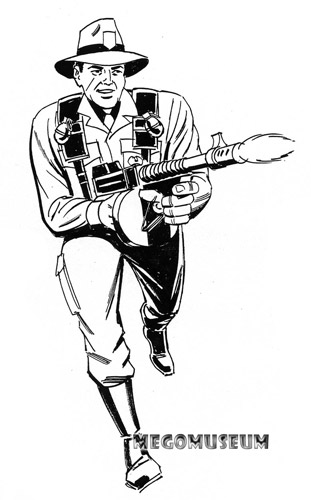 Discuss this on the Mego Museum Forums!
Like the Mego Museum on Facebook