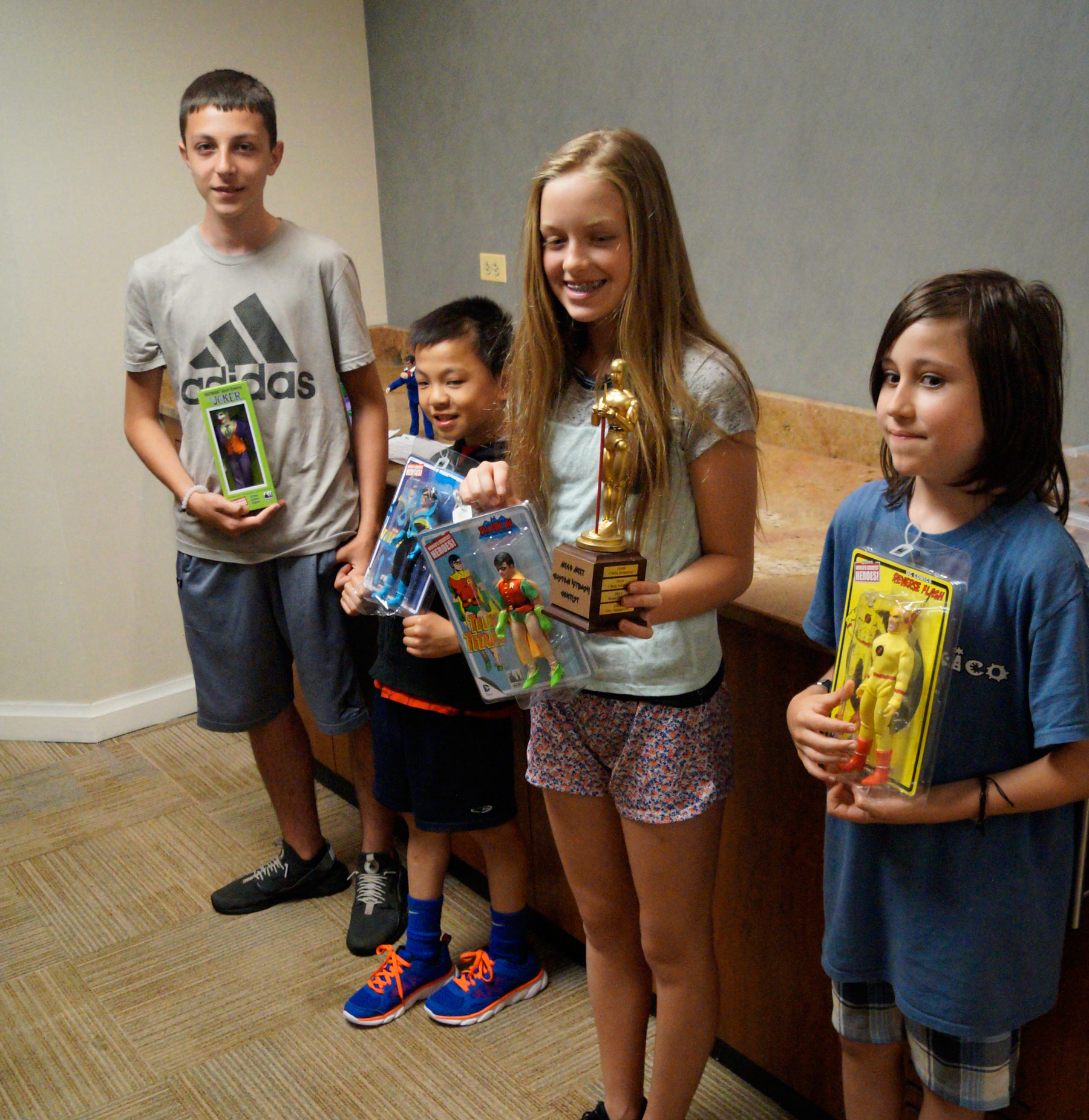 Every year one of the happier events of Mego Meet is the Kid's Custom Contest which is sponsored by the good people at Figures Toy Company ,who provide not only the prizes but the various parts and pieces for the young artisans to craft their own characters.
This year we had a multitude of entries including one contestant who had to go home for a nap (so we gave her a prize a little early) and we're excited to list the results:
Best Sci Fi Character- Eddie for his Incredible Hulk
Best Marvel Character- Cip for his Scarlet Witch
Best Movie Character- Dean for his StarLord
Best DC Character- Lily for her Parasite
Customizer of the Year- Lily! (seriously her Betty Cooper was inspired)
Congrats to our talented contestants and a big thank you to Figures Toy Company for sponsoring the next generation of Mego fans. Also major thanks to our judge Mr. Hammer.
Check out the Gallery Below for more photos!