In case you missed the Toy-Ventures live stream, here is the newly restored Mego Planet of the Apes commercials on YouTube. These TV cuts haven't been available for 49 (ugh!) years and are now in high definition; enjoy!
Toy-Ventures Magazine presents the first time in 49 years, the original Mego Planet of the Apes toy commercials digitally transferred from original 16mm prints.
The two commercials are: "Planet of the Apes Limbo Indoors"- Featuring the first wave of Cornelius, Zira, Zauis, Soldier Ape and the Astronaut figures.
"Planet of the Apes Treehouse Gift Set"- Featuring the iconic treehouse and the first wave of figures. Pre-
Order Toy-Ventures Issue 10 at our shop here: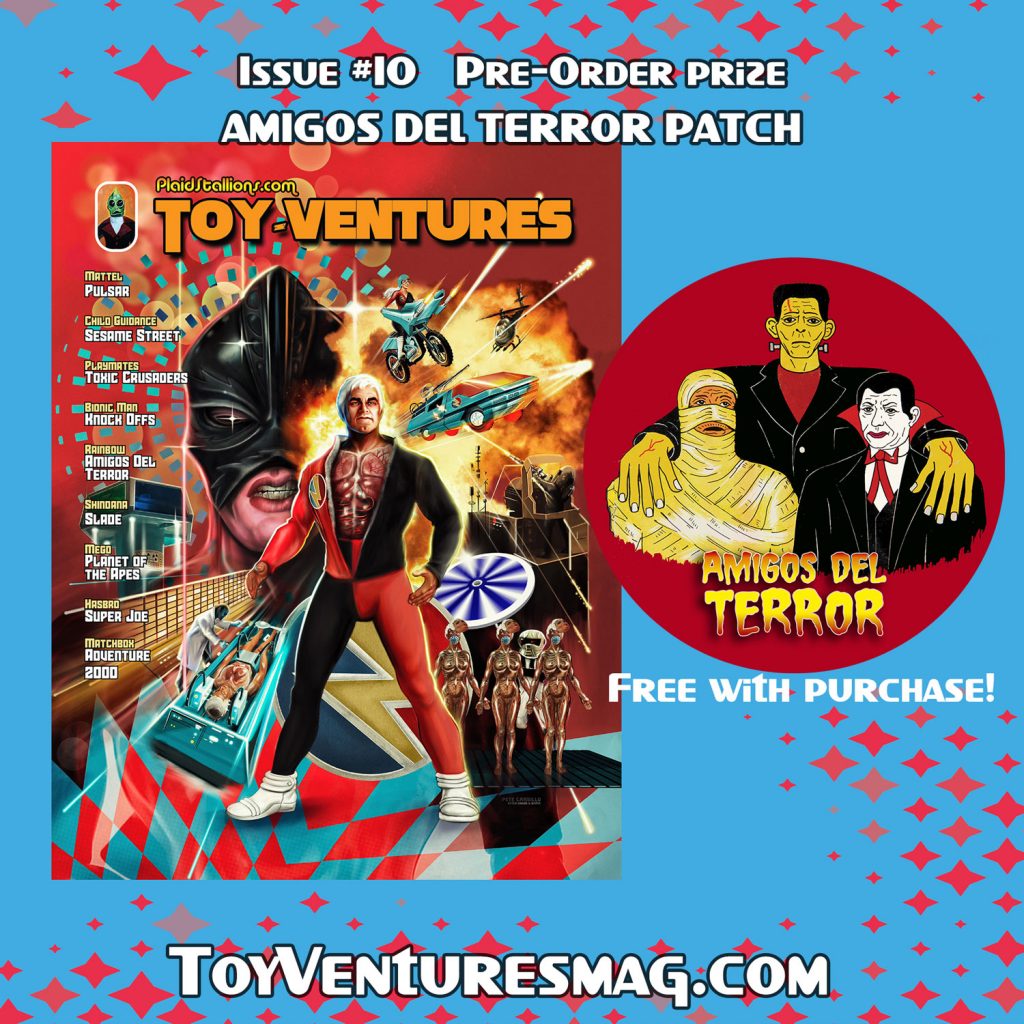 www.plaidstallions.com/reboot/shop
Issue 10 has stories about Mattel's Pulsar, Child Guidance, Sesame Street Finger Puppets, Mego Planet of the Apes, Rainbow Toys "Amigos Del Terror," Masters of the Universe KOs, Shindana Toys Slade, Playmates Toxic Avenger and a whole lot more.
#Mego #planetoftheapes #toyventures

Each week the Mego Super Collector Newsletter gives out news from the "Mego-Verse" including updates from Mego, Figures Toy Company, NECA, White Elephant Toyz, Super Joe Unlimited, Beast Kingdom, Funko, Brentzdolls, Cotswold Collectibles, Super-7 and more.
Issue10 of Toy-Ventures Magazine features a complete guide to the Mego Comic Action Heroes and for a limited time includes a free Amigo's Del Terror . Get it now at the PlaidStallions store.