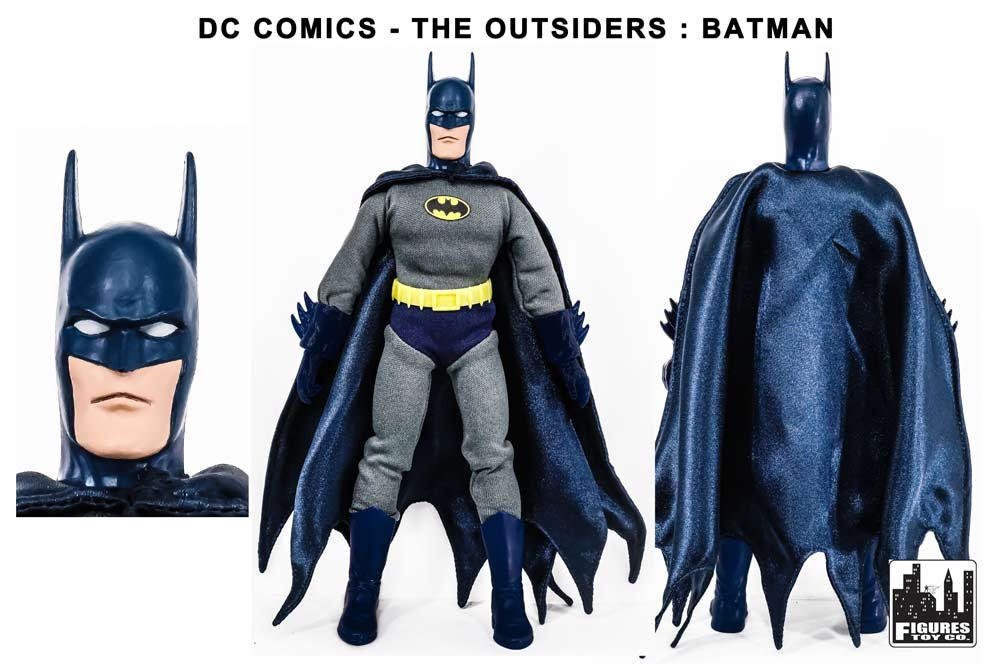 Today's #MMFTCNEWS update is a big one for Batman fans! Figures Toy Company has a knack for putting their own spin on the prolific superhero, whether it be retro figures based on his earliest appearances in DC Comics, or ones inspired by the 1966 ABC television series. Now, another era of Batman will be brought into the world of FTC toys when the Batman revealed here is front and center in a line of Outsiders figures!
Featuring an updated likeness his traditional colors in a darker hue, Figures Toy Company's latest Batman offering has been styled after his appearances in the early 80's DC comic book series. After the previous announcement of The Outsiders figures (and the reveal of their Metamorpho), FTC's unveiling of their new Batman will surely have Bat-fans around the globe anxiously awaiting his release, along with other members of the team who have yet to get the retro figure treatment!
If you're looking forward to when Batman and The Outsiders will be in stock at Figures Toy Company, then make sure you don't miss any of the exclusive #MMFTCNEWS updates right here each and every Friday. You can also visit http://www.figurestoycompany.com to see all available items, such as previous Batman releases, and figures for some of the most recognizable characters in all of pop culture such as The Three Stooges and Scooby-Doo! FTC also frequently updates their social media pages with information on current and incoming stock, so seek them out on Twitter, Facebook, and Instagram as well! Be sure to spread the news that Batman is on his way back to Figures Toy Company, and check-in with us next Friday for another update on what's happening at FTC!