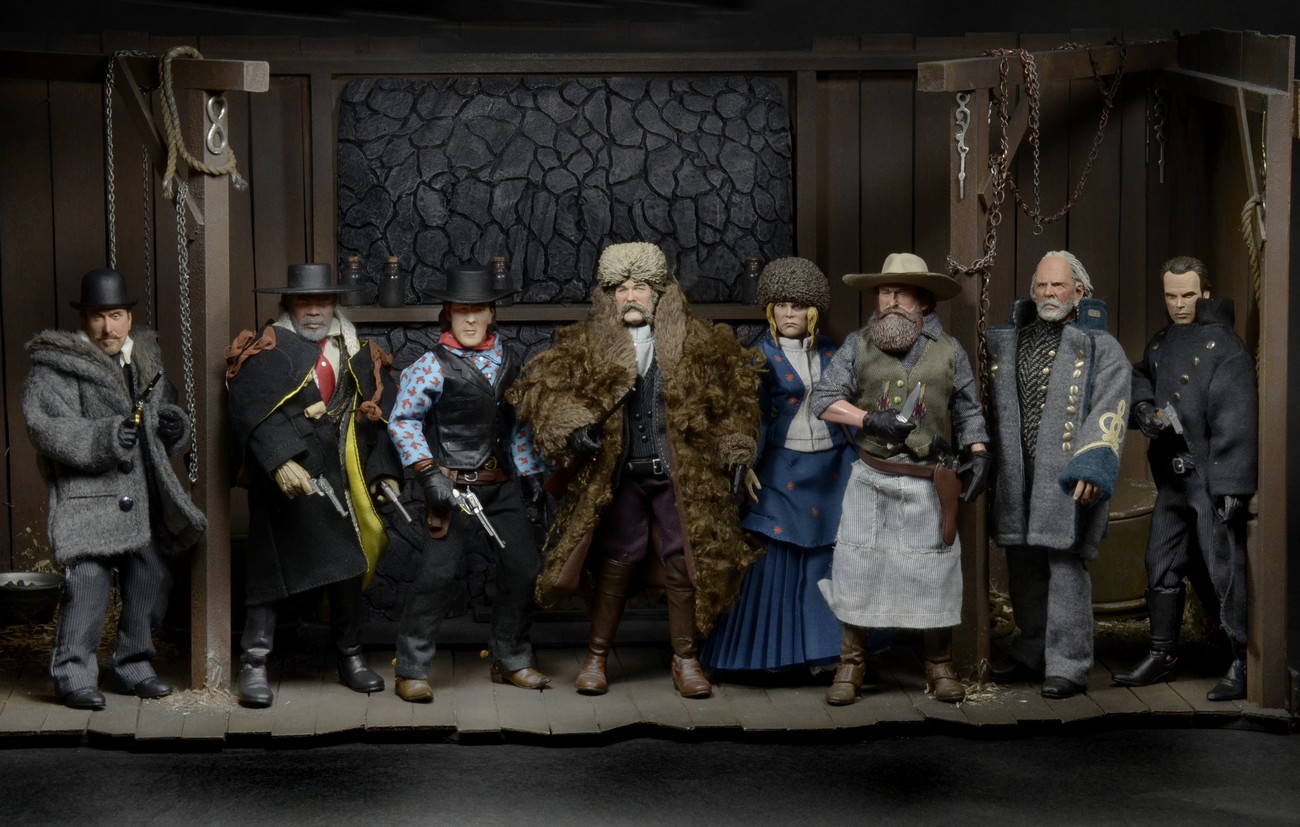 NECA dropped these amazing photos of their Hateful 8 Retro Action Figure line up this afternoon, an all star cast of 8 inch goodness.
Presented in Glorious Retro Figure Style!
Our full line of The Hateful Eight clothed action figures is already headed out to stores, so let's take a close-up look at the colorful cast that's set to debut on shelves any day now. Check out new studio shots and in-package photos below!
You can see more at NECA's blog
You Can Order the Hateful 8 at Entertainment Earth!