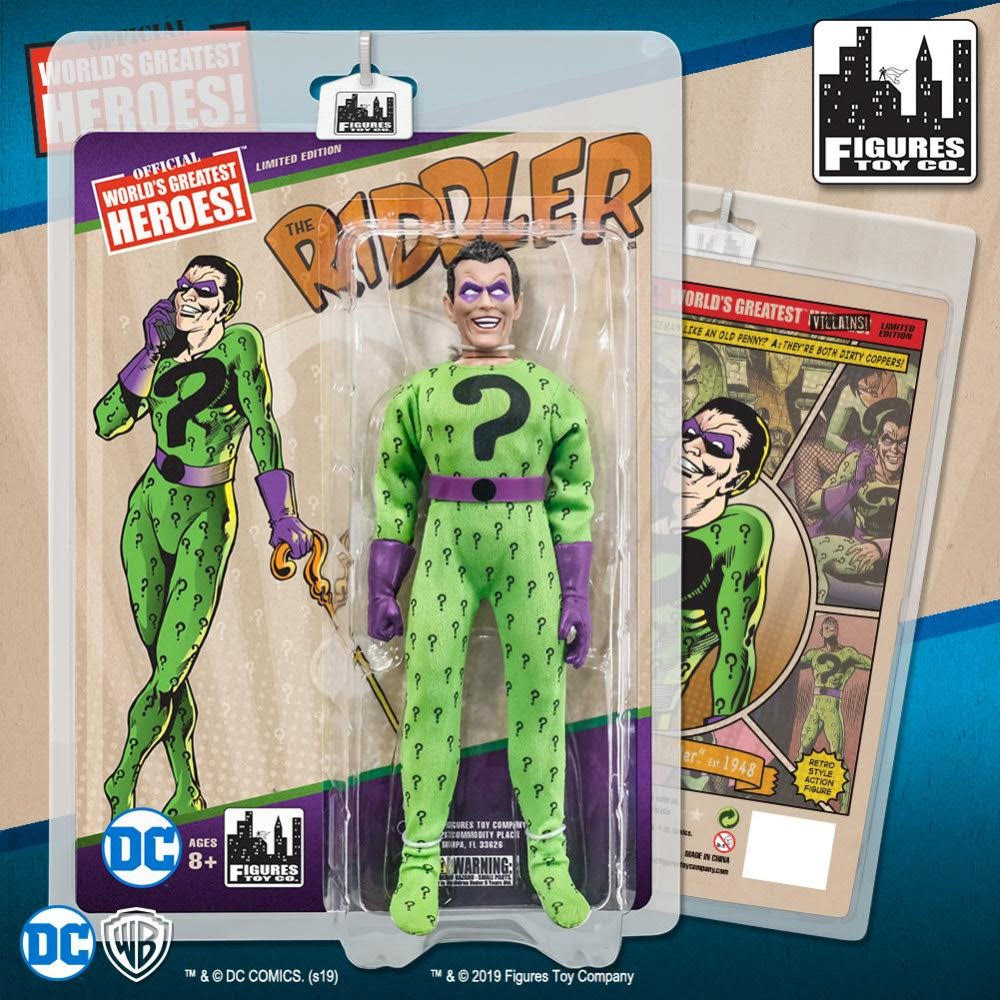 Figures Toy Company's new arrivals are already making their way to collectors around the world, but a few expected releases are still en route! A pair of puzzlers are coming soon to FTC, because their latest Riddler release is about to be joined by two variant versions!
Clad in his traditional jumpsuit, The Riddler is ready to go around Gotham City and plant all sorts of tricks to trap your Batman retro figures. In addition, this all-star antagonist is looking to hit a home run for evil everywhere when he goes undercover as a member of Gotham City's baseball team! That's two more ways you can make things challenging for all of your Caped Crusader retro collectibles!
Stay tuned for future announcements about what others figures will be available at www.figurestoycompany.com in the near future. Current production includes figures for the Swamp Thing series, a line of Lynda Carter Wonder Woman figures, Batman baddie Bane, and much more! FTC's recent releases include The Creeper, Black Canary, new retro style Penguin and Riddler figures, and two variants of Poison Ivy! There are also a lot of new bundle deals that Figures Toy Company has put together, making it easier for collectors to get all of the figures they've had their eye on for one low price! Another exclusive update will be coming next Friday, so make sure you return to the Mego Museum for everything FTC retro figure related, and become a fan on social media for daily news and updates on all their products!