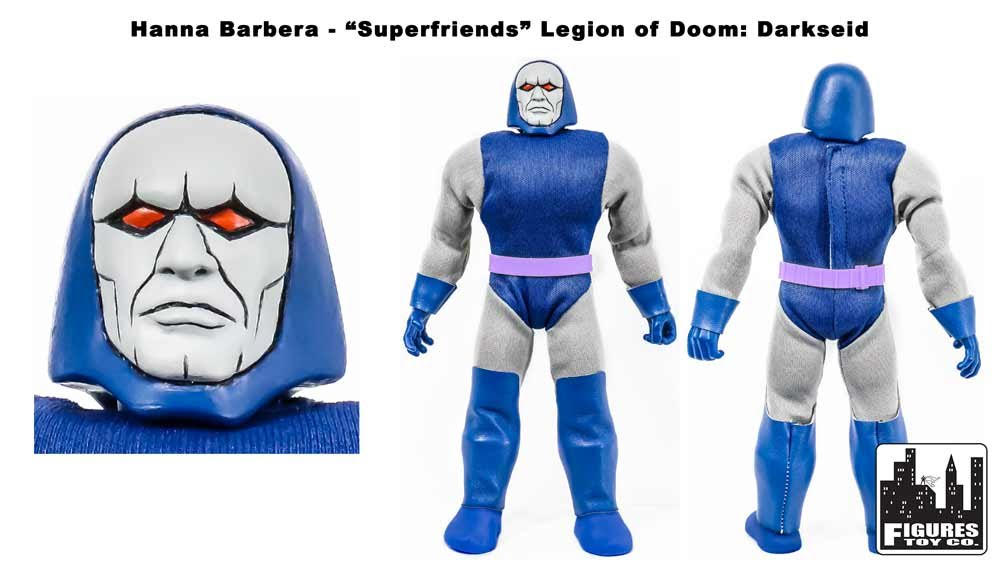 The menacing monarch of the planet Apokolips is making his way to Figures Toy Company! This #MMFTCNEWS headline could spell certain doom for the Super Friends, because it's our first chance to feast our eyes on Darkseid!
Just as Darkseid's first appearance outside of the pages of DC Comics was in the Super Friends cartoon, his first appearance at FTC will be in the popular Super Friends set of retro figures! Despite his villainous ways, he has been one of the most anticipated retro figures in FTC history. The imposing foe of the World's Greatest Heroes will join his evil allies Kalibak, DeSaad, and Parademon, all of whom were revealed in previous #MMFTCNEWS columns! That's an assembly of evil that could wipe out the entire DC Universe, and will look imposing when standing together on your toy shelf!
Darkseid's debut date is not set in stone yet, but FTC is aiming for sooner rather than later! With roughly 100 figures across all brands in production at this time, there will be a lot of Figures Toy Company figures shipping in the coming months, and that means more #MMFTCNEWS exclusives to show off future releases! http://www.figurestoycompany.com has all FTC lines up to date, so you can order all the latest releases, catch up on the ones you missed, and see which ones may now be retired! FTC's social media also contains frequent updates on their figures new and old, so be sure to be a follower; Darkseid demands it!
Every Friday the MegoMuseum Newsletter delivers an exclusive scoop from @FiguresToyCo called #MMFTCNEWS, check out past issues here:
https://us9.campaign-archive.com/home/?u=72ce191d25905882ce4a90f43&id=d852bd9851