Vintage Mego Coupons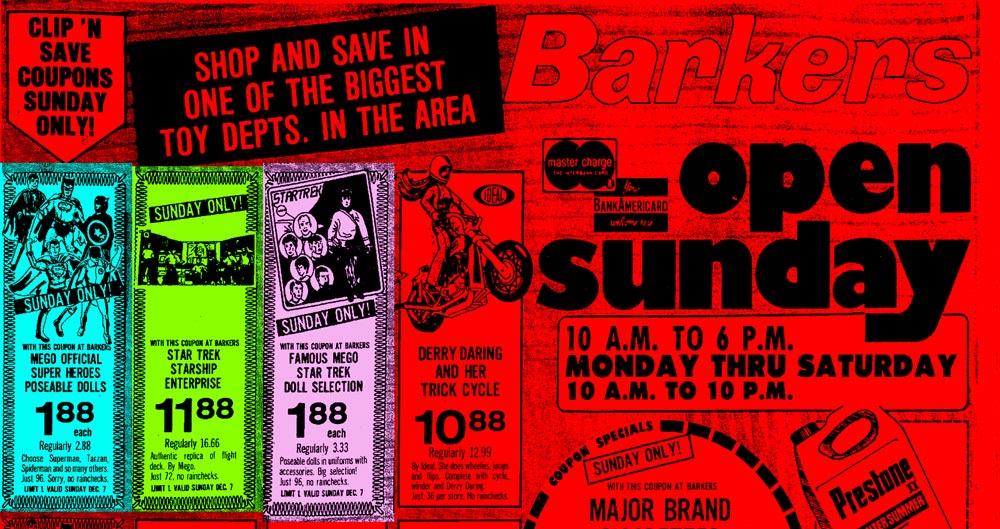 Stock up and save! We found these two blasts from the past ads from the mid-1970s and the hey day of the Mego Corporation.
Above is a series of Mego Specific coupons featuring Star Trek and the World's Greatest Superheroes. Rounding out the set of deals is the Ideal Toys Derry Daring toy.
Presenting Toy-Ventures Collectible Pins!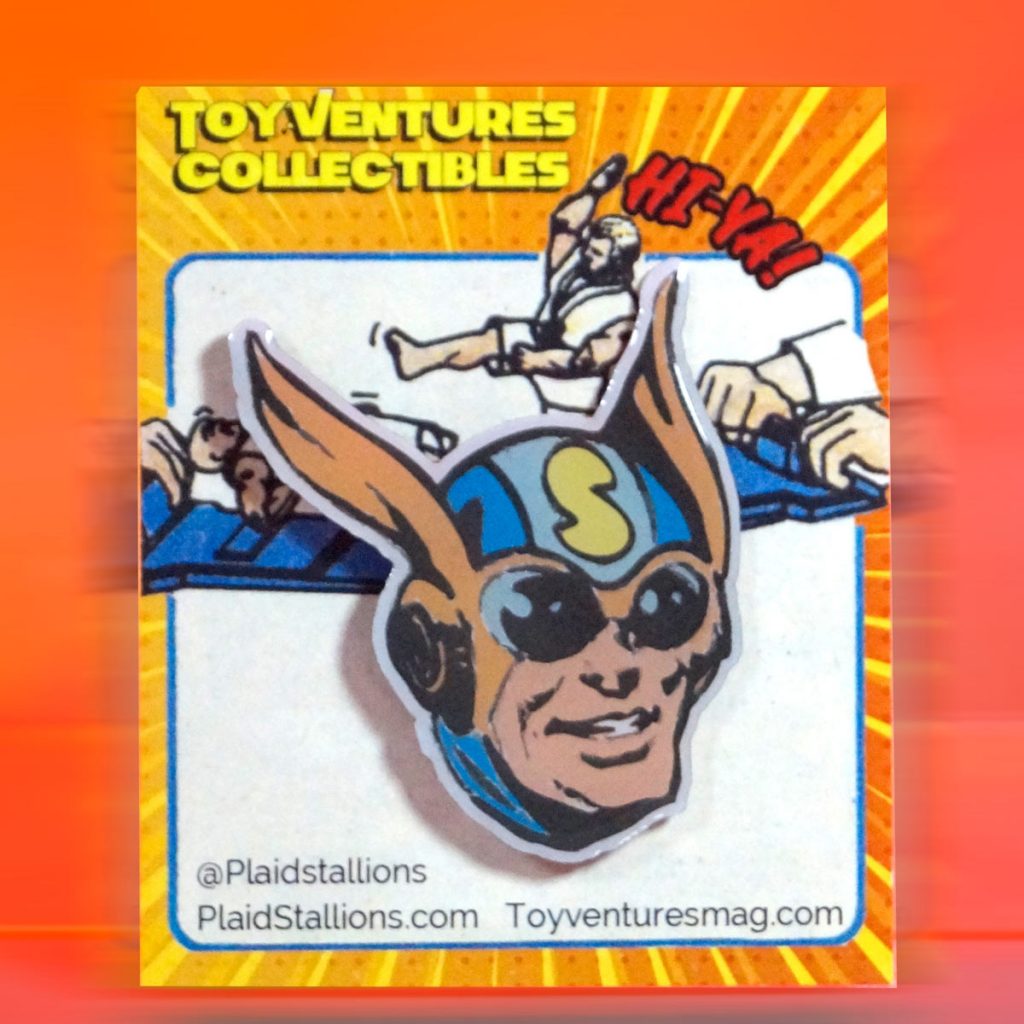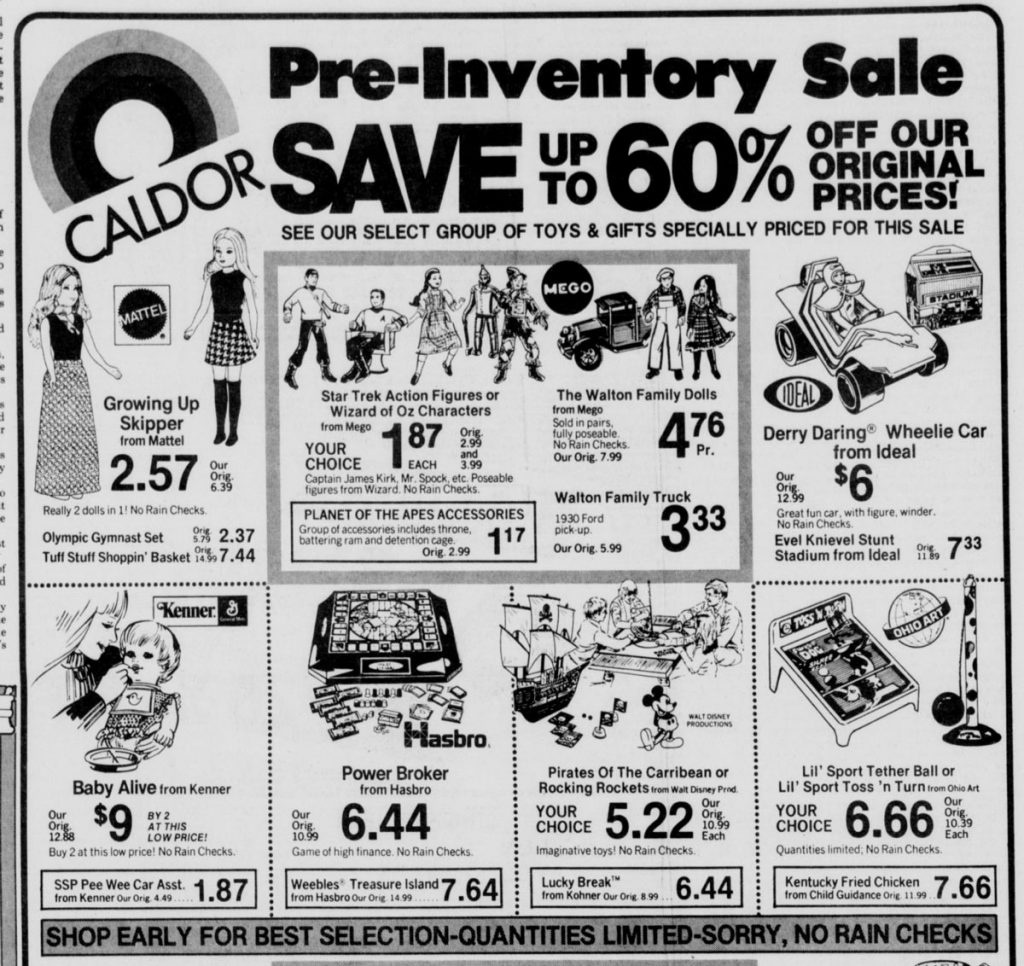 Above is another Vintage Mego gem from Caldor featuring Star Trek figures for a penny cheaper than Barkers and a swell deal on Mego Waltons. Also on special are the Planet of the Apes accessories like the throne and the detention cage.
Look for more vintage Toy ads every week on the Mego Museum Blog!
Discuss this on the MegoMuseum Forums
Visit our Facebook Page
Subscribe to our Retro Toys Newsletter
MegoMuseum Twitter
#mego #Mego2023 #WGSH #megomuseum #megonews
#megomuseum #vintagemego #mego