The Mego Superheroes Still Strong in 1979 Wards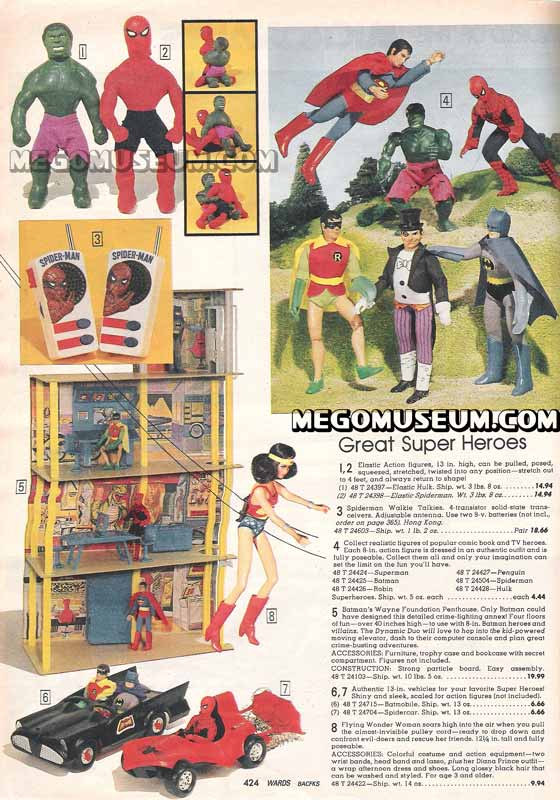 To start a new month off right why not showcase a beautiful page such as this in the Mego Museum Department Store Catalog Archive . The 1979 Mongomery Wards Catalog had an impressive selection of Mego Superheroes including the Elastic Heroes and the larger then life play set The Wayne Foundation.
Buy and Trade Mego Superheroes at the Mego Museum Forums, click here
Speaking of Superheroes, check out this killer Mr.Fantastic figure, it's this week's custom spotlight. Check out all the cool goodies at Custom Mego.
Only two months left for Megomeet, the world's only Mego Convention. Check out the official site for more information.
Labels: Catalogs, Customs, Hulk, Mego, mego corp, megomeet, spiderman, Superman, WGSH