2005 Mego Meet Gallery
Mego Meet 2005 was the first Mego gathering at the Kruger Street Train & Toy Museum in Wheeling West Virgina. It was more an excuse for Megoheads to gather in person than anything else. Still, there were plenty of display's, sessions to educate, and most importantly, dealers to buy from and people to trade with.
We kick off the event on Friday night. As people arrive they gather in what will become the dealer room. The dealers setup and the gang socializes while starting to swap and trade. Eventually Pizza's brought in, the gang eats, and eventually retires to some of the local Wheeling establishments of their choice for either rest or more...refreshments.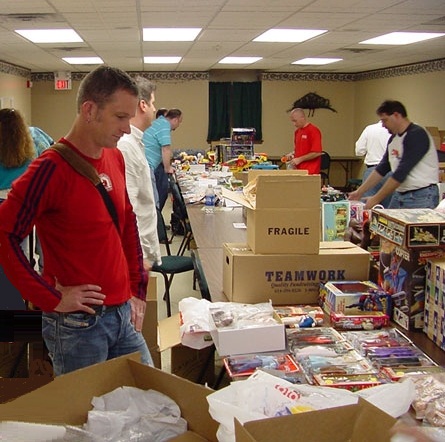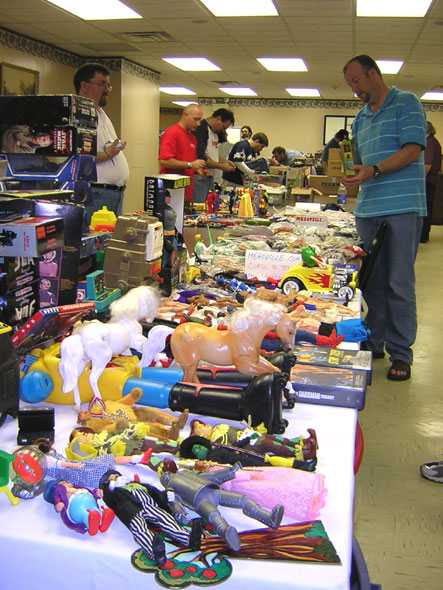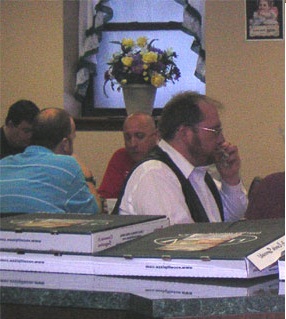 The Kruger Street Museum is filled with vintage trains and toys, so there is plenty to gawk at. We steal a room to set up a Mego action figure display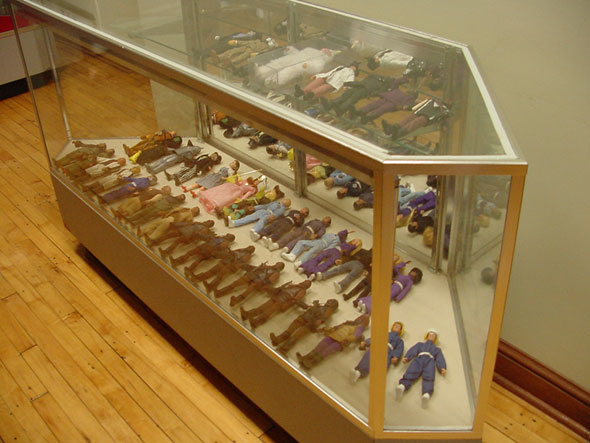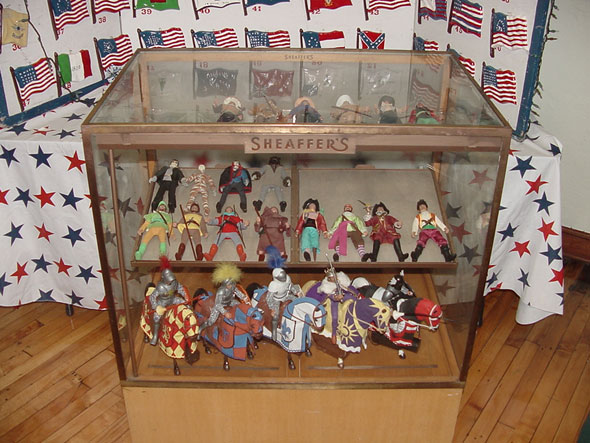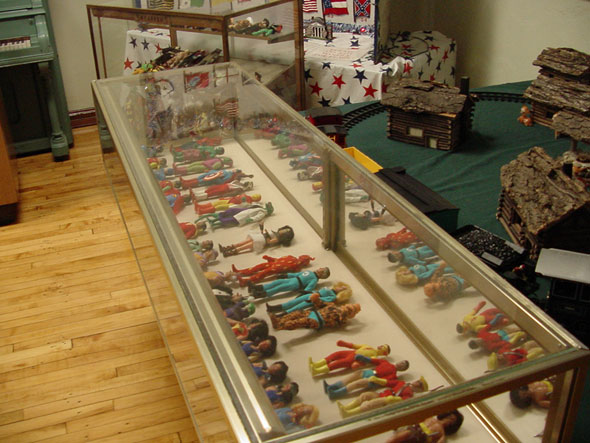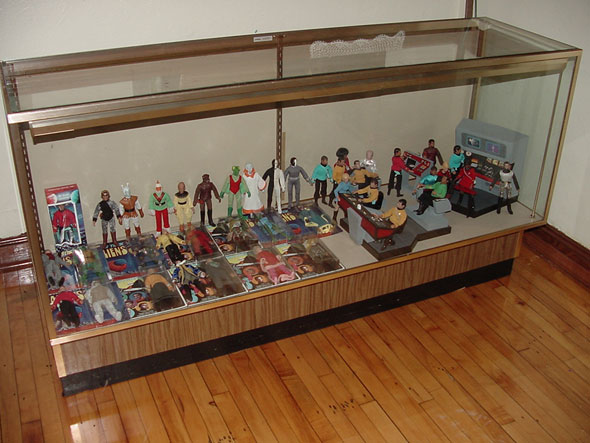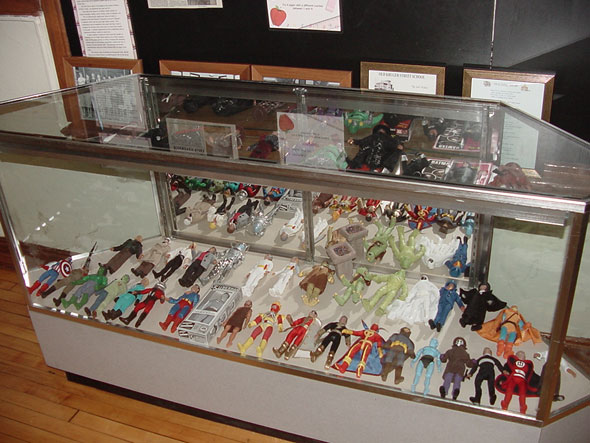 There are sessions that can be attended with a wide range of topics. In 2005 we had Lou Melograna talking about Mego-like figures, Derek Richardson giving tips on restoring less than perfect Mego's, Chris Johnson demonstrating some of the items Mego made that many aren't aware of, Ron Peritore giving us some details on the Legends lines, as well as a panel of customizers for a Q&A session.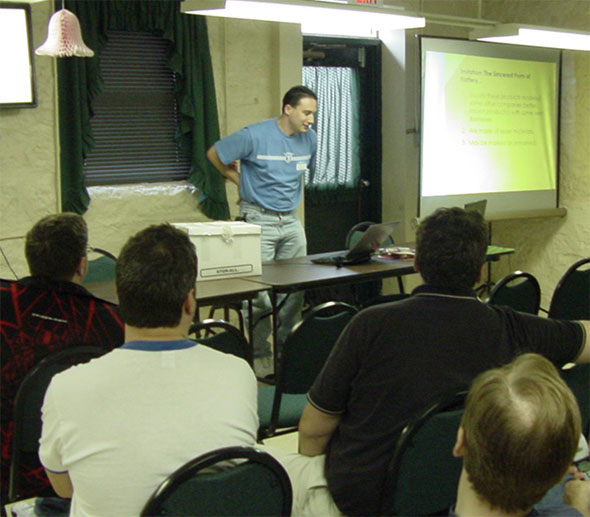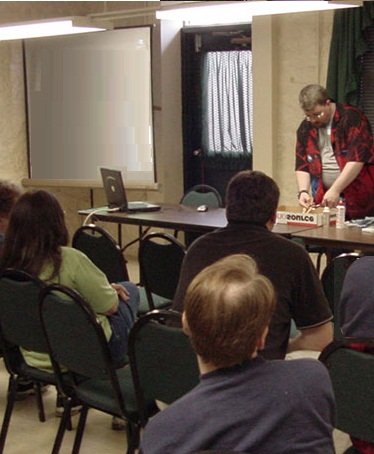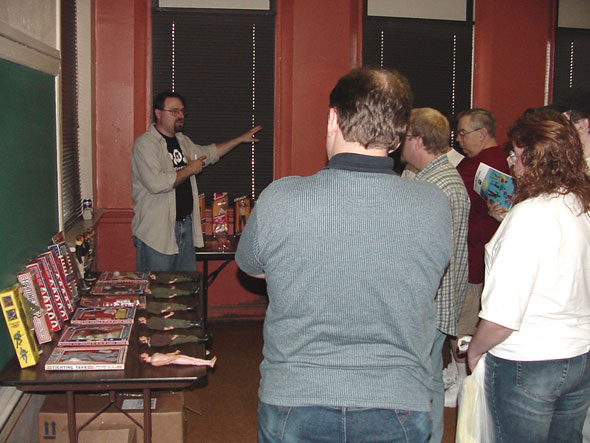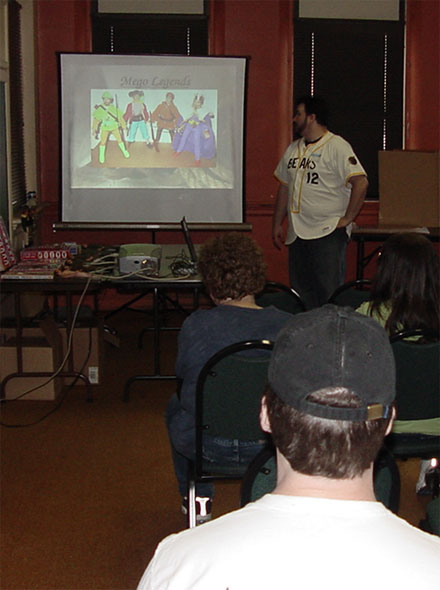 Ron's session ended with the unveiling of some original Gray Morrow artwork, used for the Western boxes.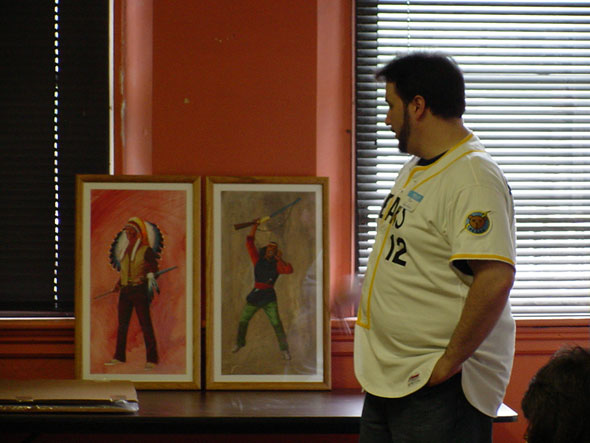 The dealer room is open all day long. I know I came away a little cash poor from wandering the room.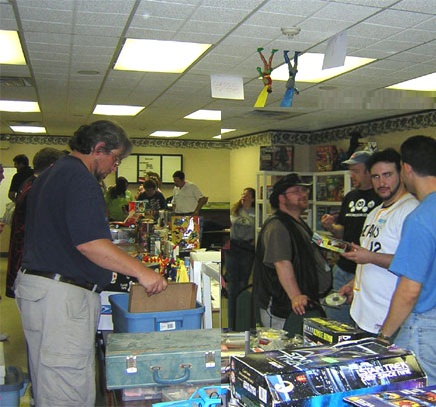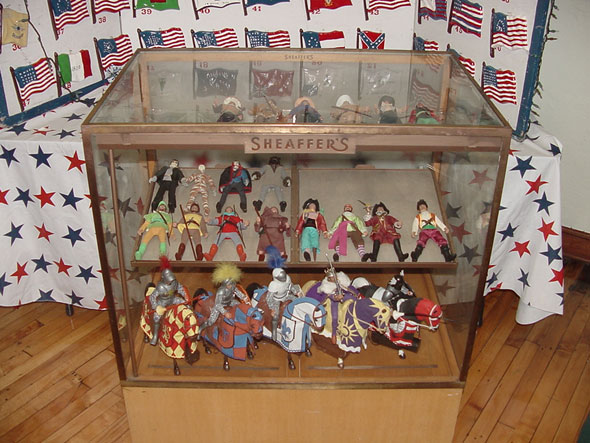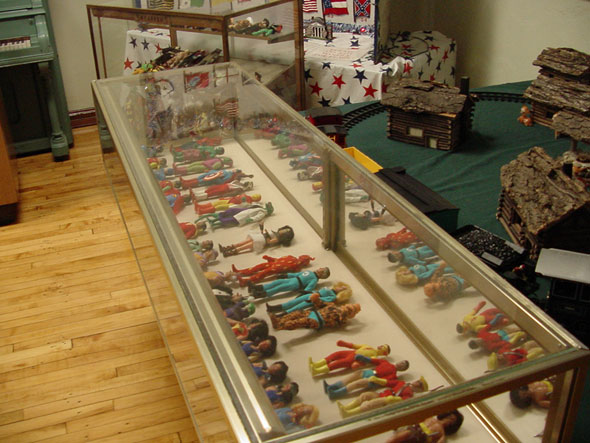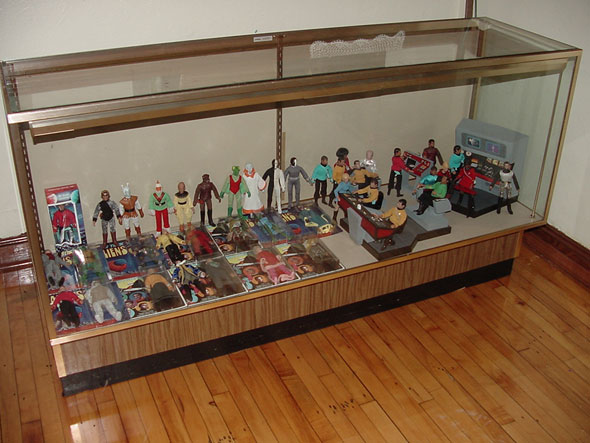 It wouldn't seem like a dealer room at a Mego event without Paul "Doc Mego" Clarke. Doc always has special show pricing and some are smart enough to bring their shopping list.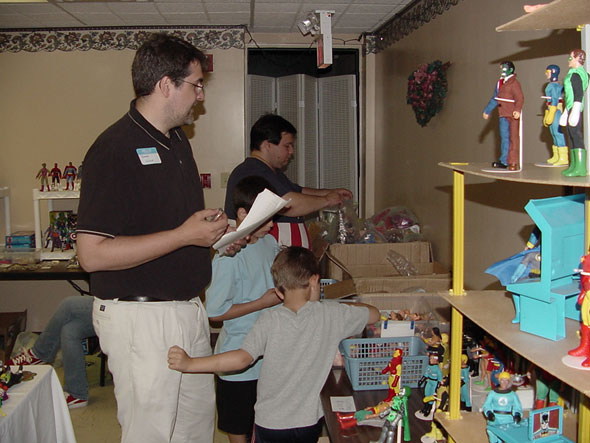 Of course boys will be boys and you can't keep their attention glued to toys for the entire day. Here we see Lou Melograna's mind wanders for a moment while speaking with Anthony McElveen.