Warning
: Trying to access array offset on value of type null in
/home/megomuse/public_html/wp-content/themes/magazine-premium/template-parts/content.php
on line
13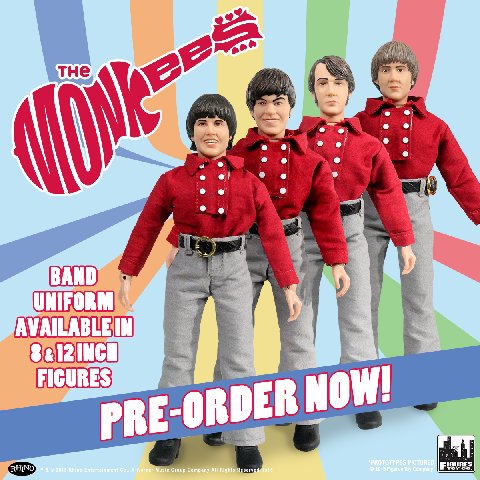 Get ready, Daydream Believers! Figures Toy Company is giving you not one, not two, but three chances to "monkey around" as they have now put the three series of The Monkees retro action figures up for pre-order!
Since debuting on television in 1966, The Monkees have enjoyed an enormous amount of popularity that continues to this very day.  Fans fondly remember their antics from television and their music remains beloved by people all over the world.  Now, thanks to Figures Toy Company, Monkees fans can have the ultimate collectibles, as this is the first time Micky, Davy, Peter, andMichael have ever been released in action figure form!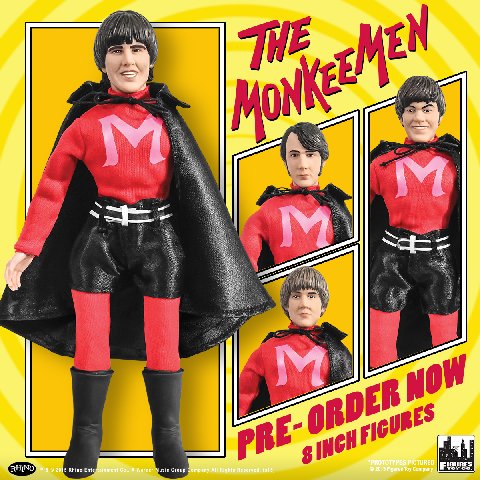 Three sets will be released.  The classic band uniform series will feature all four Monkees in both 8 inch and 12 inch sized figures.  Also available will be 8 inch figure series of the band clad in their famous "Monkeemen" superhero attire, and an 8 inch figure series featuring the band in tuxedo outfits.  Each figure is articulated and fully poseable so that you can create your own Monkee mayhem, or pose the band for display!

More news like this every week in our newsletter Subscribe today!
Join us at the world's only dedicated Mego Forum.
Follow the MegoMuseum on Twitter