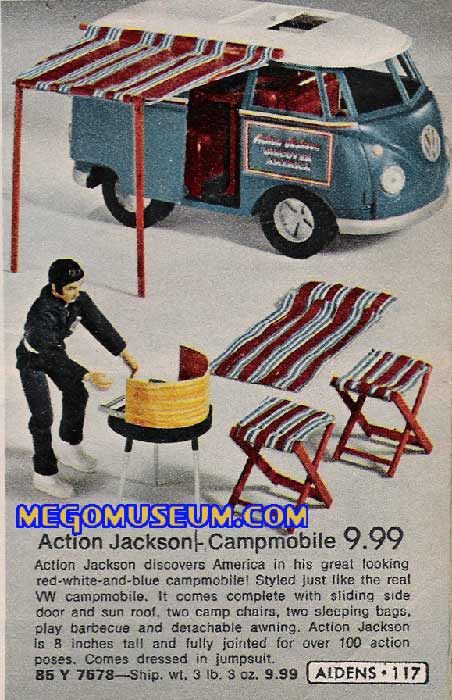 Cool addition to the Department store Catalog section today, it's Action Jackson and his funky cool campmobile. Look for more updates this week.
Mego Meet is now two weeks away, have you registered for the only Mego Convention and Toy Show this year? We've been featured in Toy Shop, Lee's and Toyfare so this year is bound to be our biggest!
This year, two new MegoMuseum Trading Cards will be unveiled at Megomeet as well as the biggest Raffle (although you don't have to attend to join in the rafrfle) we've ever done.