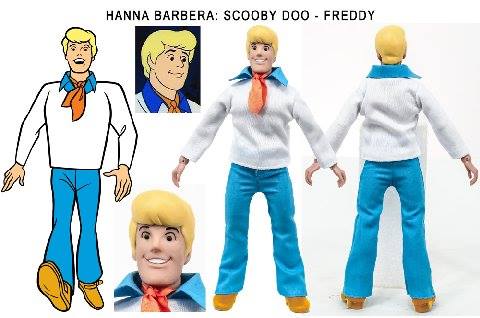 Last year collectors were delighted to find out that Figures Toy Company would be launching an all new line of retro figures based on Scooby-Doo!  While we eagerly await the release of Scooby, Shaggy, and the gang, get a sneak peek at one of the upcoming Scooby-Doo figures!
Figures Toy Company has released a production image of the new Fred figure from Scooby-Doo, and it's a mirror image of his cartoon inspiration.  Sculptor Danny "The Farrow" Anniello has done a tremendous job capturing Fred's cheerful demeanor, and the color and detail on Fred's outfit matches up exactly with his cartoon counterpart!
Scooby-Doo Series 1 will hit later this year, so expect more updates to follow in the coming months.  While you're waiting for the gang to arrive, check out 
www.figurestoycompany.com
for new series from DC Comics, KISS, The Monkees, and more!  Don't forget to use the hashtag
#MMFTCNEWS
for exclusive updates every Friday from Figures Toy Company and Mego Museum!

More news like this every week in our newsletter Subscribe today!
Join us at the world's only dedicated Mego Forum.
Follow the MegoMuseum on Twitter