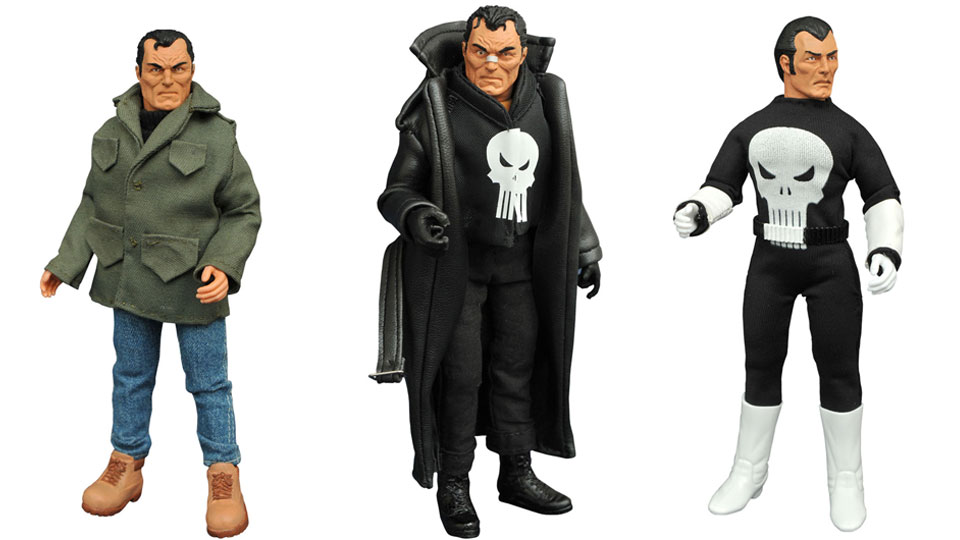 Marvel dropped this on their blog today and made a lot of people's day
Is the Marvel Retro line ready for… The Punisher?! Never released in the classic Mego toy line of yester-year, violent vigilante The Punisher is the latest Marvel character to get the 8-inch Retro action figure treatment from DST! This gift set features one classically-styled white-gloved Punisher figure in a vintage-style box, plus two additional heads and outfits: a bandaged head with a trenchcoat and bullet-proof vest and the civilian streetwear of veteran Frank Castle! With interchangeable heads, hands, costumes and accessories, you can display your Punisher however you want! Packaged in a full-color gift tray!
Visit Diamond Select Toys for more!