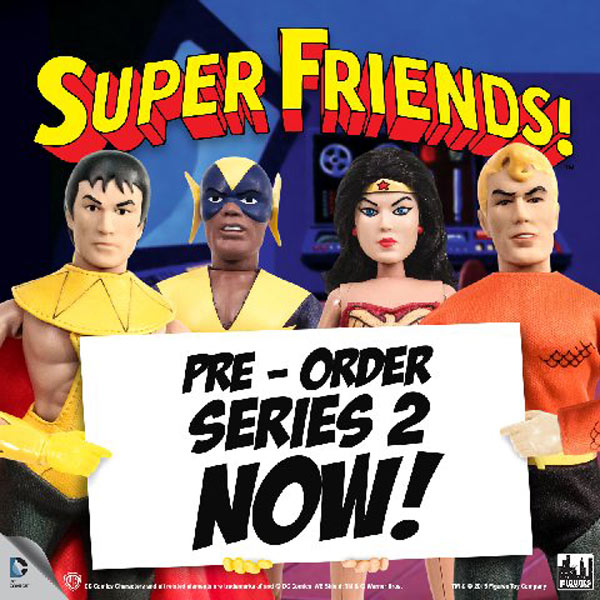 Four more Friends are coming to battle the Legion of Doom!  Figures Toy Company's popular Super Friends line of figures is about to expand with the release of Series 2!
Classic DC Comics characters Aquaman and Wonder Woman are here, designed after the likenesses that Super-Fans remember from the cartoon.  Also arriving in Series 2 are the first ever retro figures of two characters created specifically for the show: The electrifying Black Vulcan, and the mystical El Dorado! Each figure will feature intricate costume designs and cartoon inspired sculpts by Danny "The Farrow" Anniello!
Super Friends Series 2 soars into stock in Late March, but you can get your hands on them as soon as they arrive by placing a pre-order now!  Head over to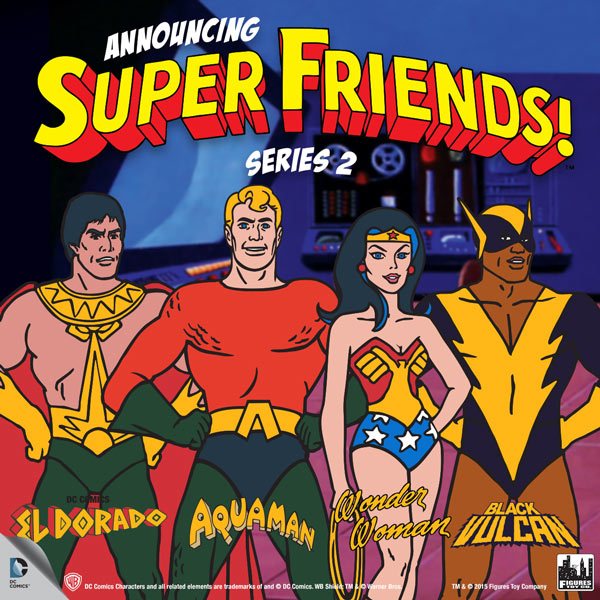 to order, and check out other popular products like Super Friends Series 1, the Wonder Twins & Gleek 3 pack, and much more!  There's enough to satisfy any figure collector!  Don't forget, follow along on social media with the hashtag #MMFTCNEWS every Friday to get exclusive updates on all of Figures Toy Company's retro figure lines that you won't find anywhere else!