Heroes World Ad: Mego Black Hole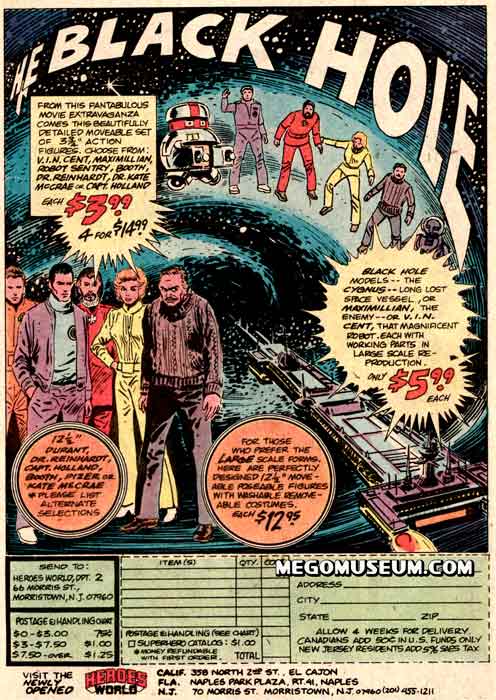 A fun ad in our Heroes world gallery today, this time it's a wonderfully illustrated piece for the Mego Black Hole 12" and 3 3/4" figures.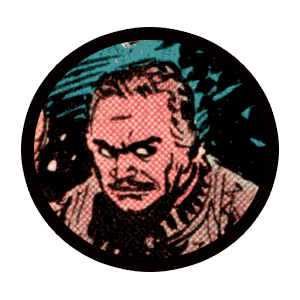 What's best about this image is how sneaky they depict Ernest Borgnine's character. Look at those shifty eyes, you know he's up to no good. DUN-DUN-DUN!

If this has left craving more Mego Black Hole, cruise over to our Black Hole Gallery for shots of loose, carded and even prototype items from Mego.
Mike Rogers unveiled his latest custom figure, Detective Dan McGarrett from Hawaii Five-0, which I think is gangbusters. Mike also has the Custom Spotlight this week with his Dracula figure, he's on a roll. Check out all the latest creations at Custom Mego.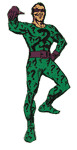 Over at the World's Greatest Toys Blog, Benjamin is unveiling a page from the recently discovered 1975 Mego Spring Supplement ,

today's reveal is a never before seen page for Mego Bend N Flex

, neat-o!
That's all the Mego for today, stay tuned this week for when the Mego Museum takes a look at Superman : The Movie merchandise.
Labels: Black Hole, Customs, Mego, mego corp, World's Greatest Toys