William Finley was an actor who worked in classic genre pictures such as "Silent Rage," "The Funhouse," and "Sisters." However, he is perhaps best remembered as the disfigured composer Winslow Leach in Brian DePalma's "Phantom of the Paradise."
Finley was also a toy collector, and since he sadly left this plane in 2012, his eclectic collection of colourful items has been in the care of his widow. Now, the time has come for the estate to part with these items, and wouldn't you know it? There is some beautiful 70s Mego content.
This wonderful Star Trek: Mission to Gamma 6 playset and a Mego Super Vator playset are now available to interested collectors. If you'd like to be put in touch with the person handling the sales, reach out to us through the "Mego Museum contact us" page, and we'll connect you.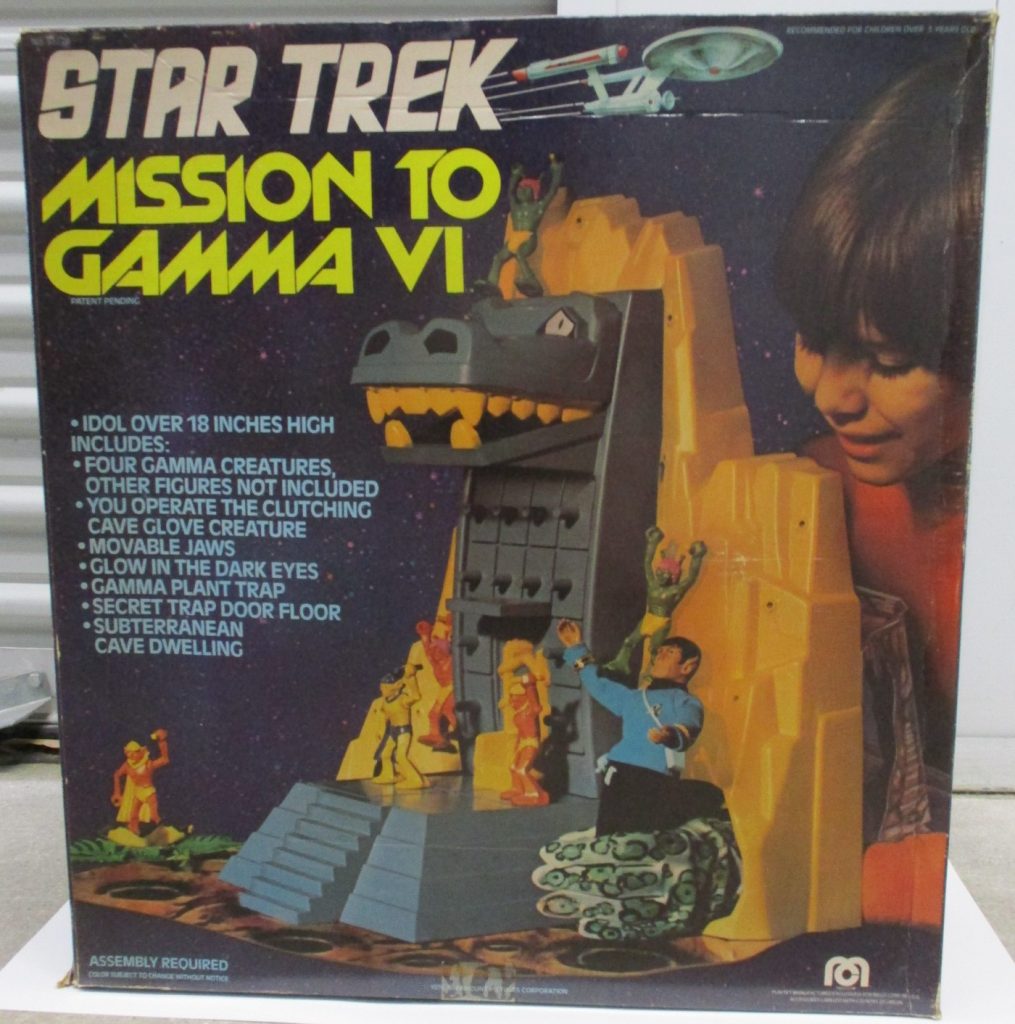 From the collection of actor William Finley (Phantom of the Paradise, Sisters, The Fury)- A Mego Star Trek "Mission to Gamma VI" playset. It has been opened, but its contents appear to be completely unused, including the bag of alien figures, etc. Finley had another "Gamma VI" which he opened and used, but this one is not. There is some wear to the box (see photos), but it is overall in very good condition. The box art's colors are still intense. I am working directly with Finley's family on liquidating his toy collection and have other rare vintage toys for sale.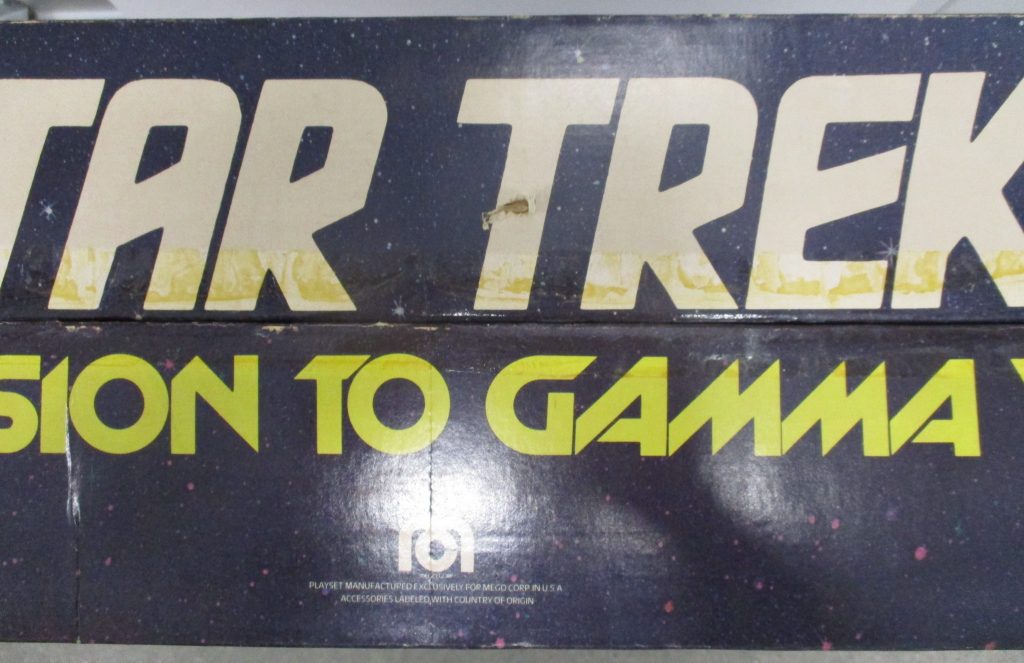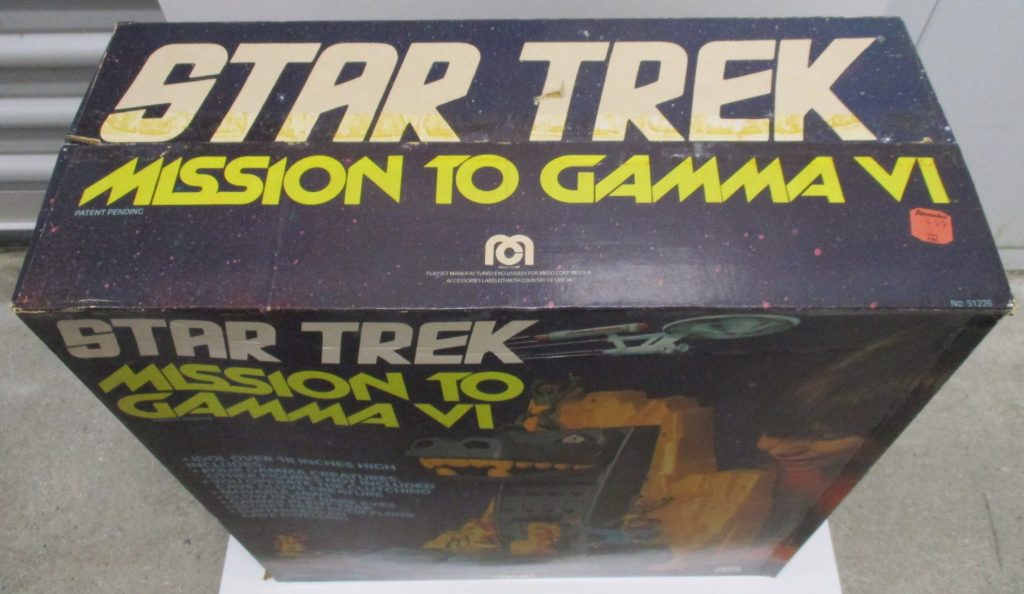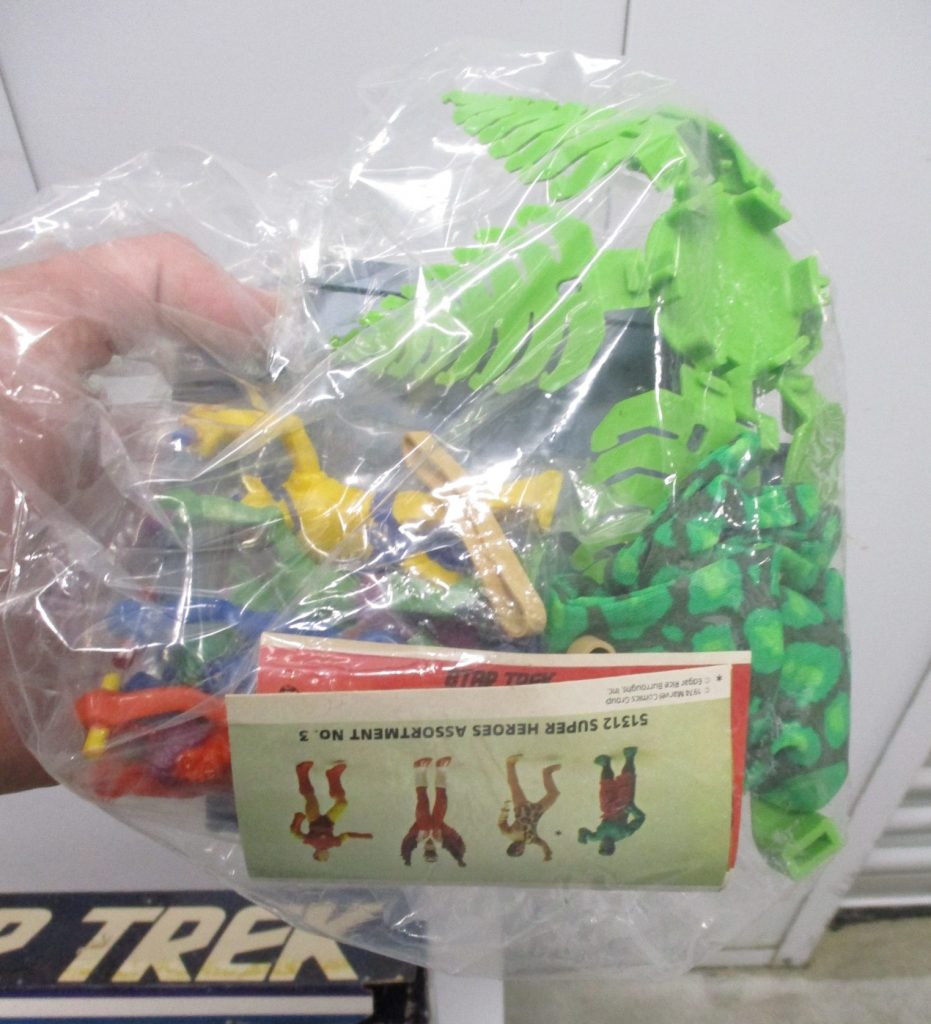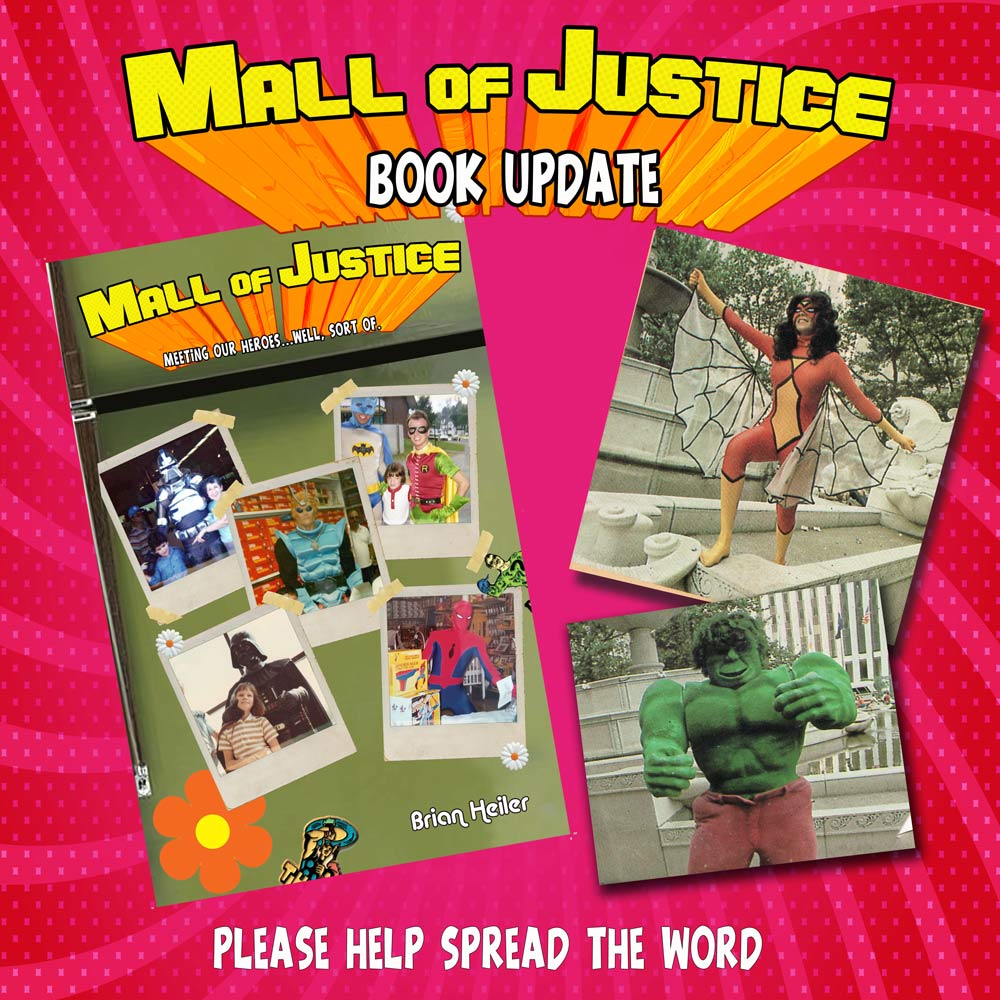 "Mall of Justice," is almost here , I once again plead with you for submissions. I want to share your photos and stories if you met He-Man at Toys R Us or Captain America at a Car wash. It doesn't matter if "Chewbacca" was a guy wearing loafers in a gorilla mask; that's a bonus!
Send your stories and photos to toyventuresmag@gmail.com, and I'll do my best to include them in the publication.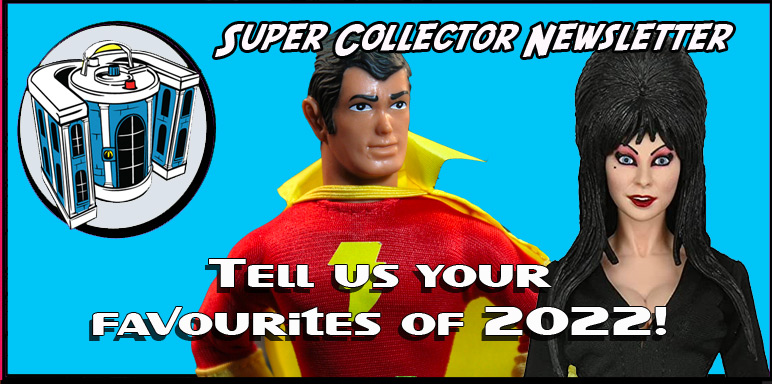 Each week the Mego Super Collector Newsletter gives out news from the "Mego-Verse" including updates from Mego, Figures Toy Company, NECA, White Elephant Toyz, Super Joe Unlimited, Beast Kingdom, Funko, Brentzdolls and more.
Issue 9 of Toy-Ventures Magazine features a complete guide to the Mego Comic Action Heroes and for a limited time includes a free Mangler Keychain. Get it now at the PlaidStallions store.