Die-Cast & Magna Heroes: Batman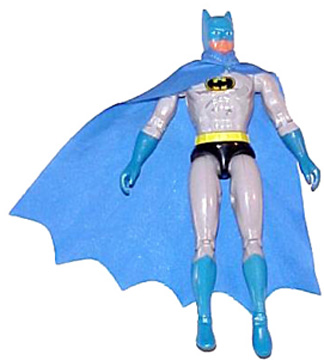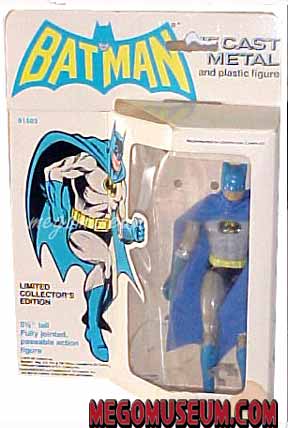 Diecast Batman was available worldwide, released by GIG (Italy), Palitoy (UK) and many more. Above is the US packaging. Mego was attempting to cash in on the collectors market by making these figures "Limited editions". It appears to have had an impact as these figures are often found MIB. Diecast Batman has a fabric cape but Magnetic Batman has a plastic cape modified from the Micronauts Emperor.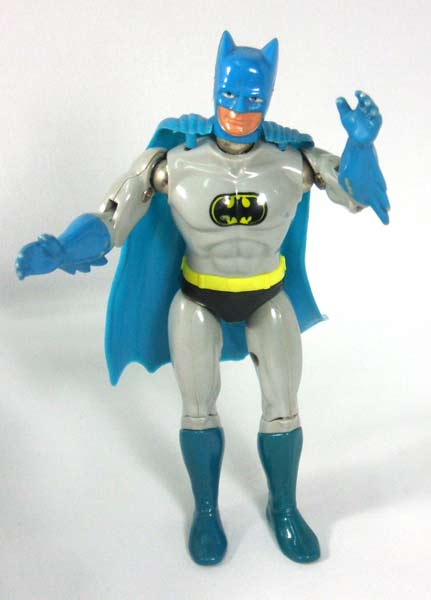 Magnetic Batman was only released in Europe, packaged examples of Magnetic Batman are hard to find. These figures incoporporate the magnetic features from the Mego Micronauts.
Thanks to Batman collector extraordinaire Rich Hilliard, we have a shot of the difficult to find boxed Magnetic Batman.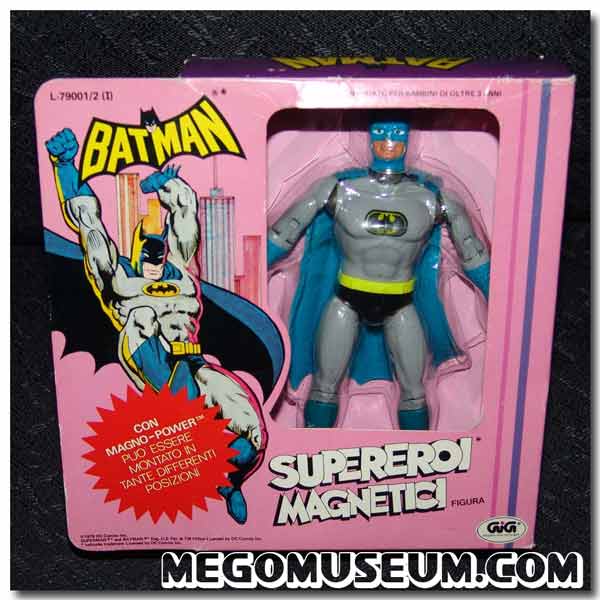 The back of the GIG Batman box. Note the colour scheme for this series is a bit different than conventional Mego product.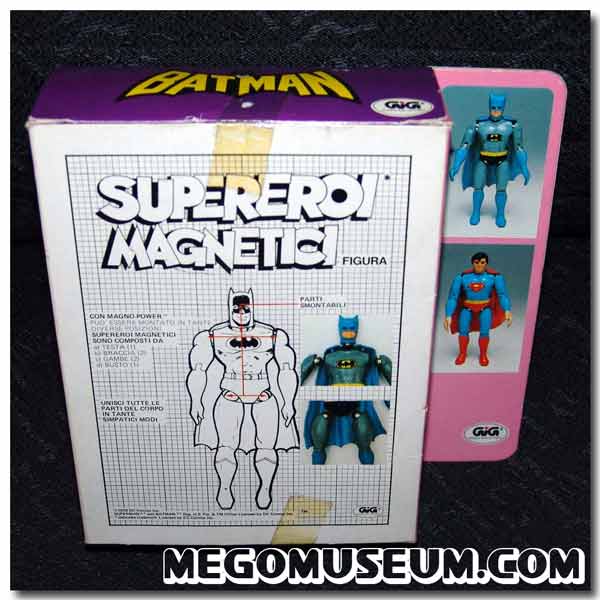 This carded Gig Magnetic Batman uses the same style guide artwork as many later Mego products, carded examples are very uncommon. This is most likely due to these figures being released in limited quantities in France (where they were distributed by Pin Pin) and Italy (by GIG).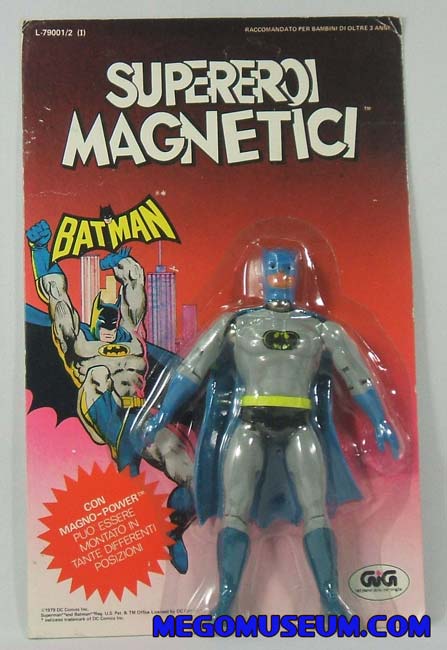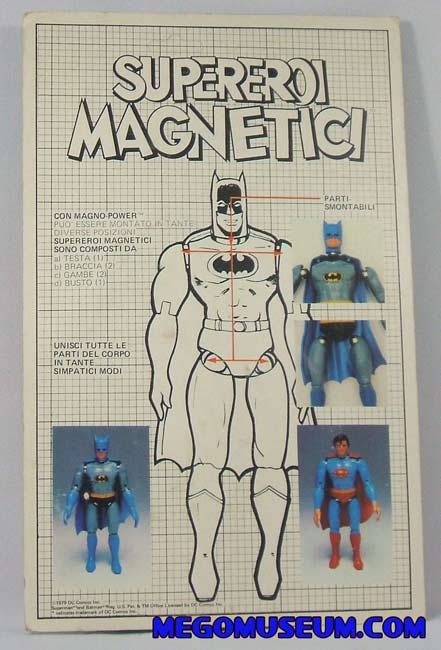 The back of the GIG Carded Batman.
This is the only known example of a US carded diecast Batman and it believed to be some sort of production sample as these figures did not make it to US retail. Batman is courtesy of Heroes West Coast.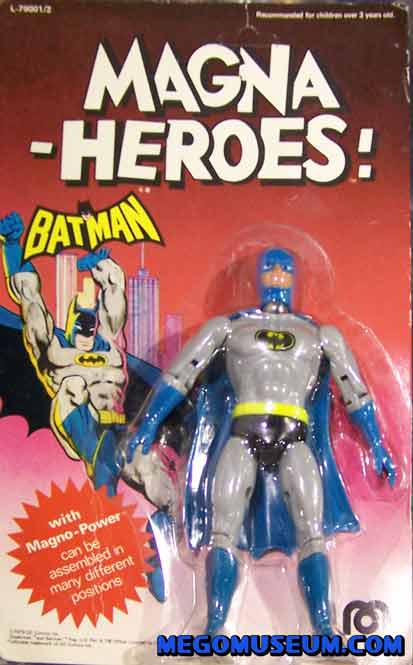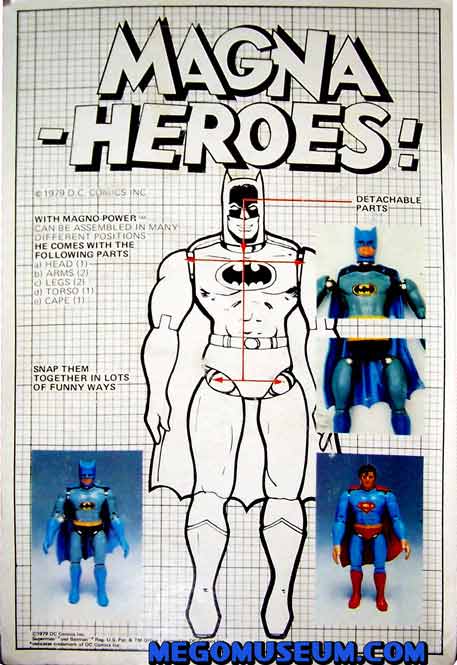 The back of the US carded Batman gives the English version, check the Hulk Gallery for the US proof card.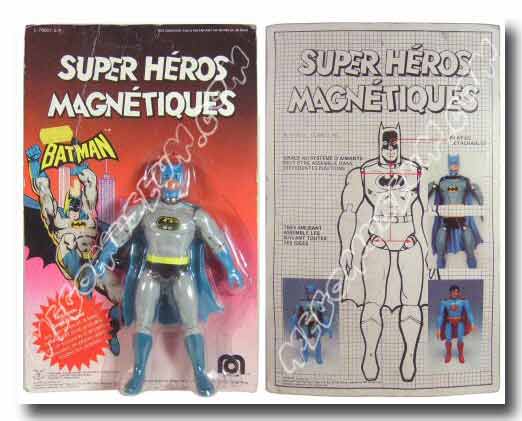 Thanks to Tom L, we know have evidence these figures were released in France by Pin Pin as well.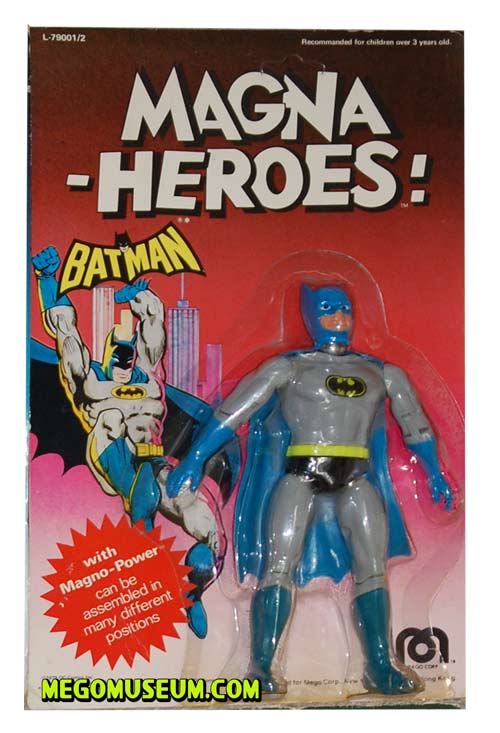 Magnetic Superman was pitched in the US but eventually not brought to North American Markets, this very rare carded example was actually used as the Toy Fair sample and is the only one of it's kind known. (Photo is courtest of Mark Huckabone of Heroes Toy Company