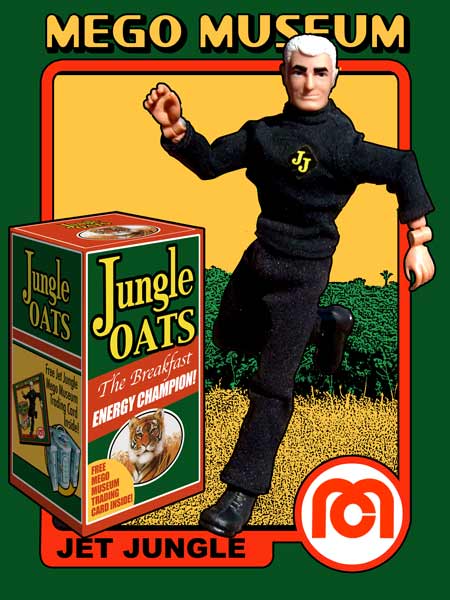 For a Mego collector, there is nothing more exciting than finding out you're not done. When Tex Willer first appeared in the mid nineties or when John Bonavita unveiled Zorro within the pages of his book, making many collectors turn an eye towards the UK.
Well, thanks to collector Jane in the UK, we have another one of those discoveries with South Africa's Superhero Jet Jungle, a radio Superhero who is described as a mix of Tarzan and Superman .
In October of 2005, Jane joined the Mego Museum Forums and set the Mego Collecting world on it's ear with the simple question as to the value of her boxed Jet Jungle.
Laurie, a long time regular of the forum recognized Jet as a mystery figure in her own collection she had been trying to identify, soon after 2 more Jets were discovered in private collections in Africa.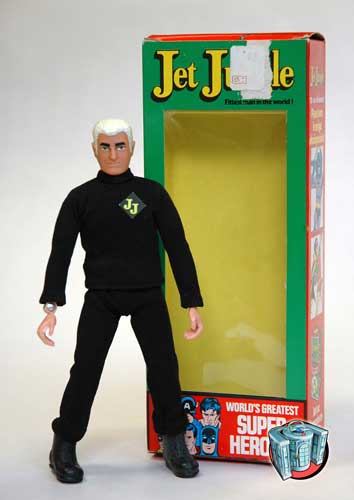 The figure is a retooled Bruce Wayne head, it's amazing how practical this head is, it truly looks like an original sculpt of the character. Mego, as most know, used this head as the hero for the Italian Tex Willer line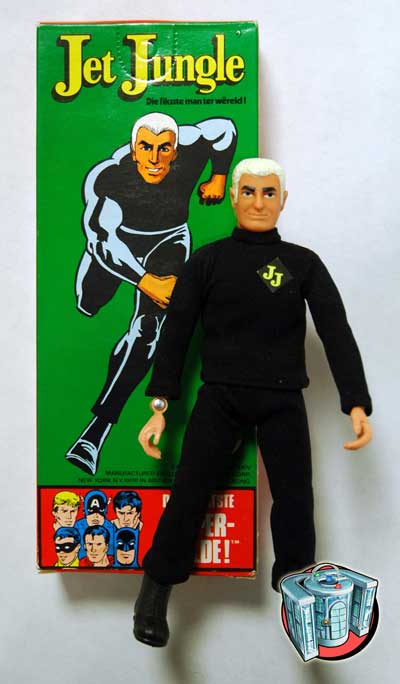 The Box art is from promotional materials that featured Jet and is very fitting. Mego nailed the likeness without even trying.
Jet was used by Springbok radio to advertise Jungle Oats and is promoted as the fittest man in the World. Jet Jungle merchandise is very hard to find in South Africa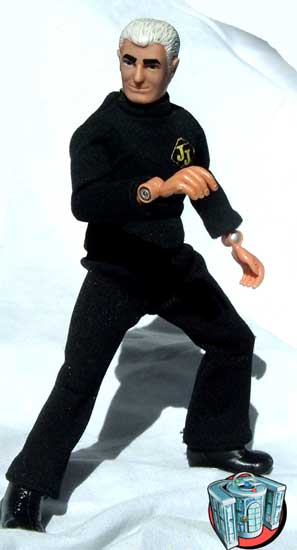 The outfit is a slightly modified Action Jackson Signal Spy outfit which looks just like Jet Jungles outfit, this must have been a slam dunk for Mego's sales agents. The pants however have a flare to them, which the AJ spy outfit doesn't. Since Jet's discovery, three other examples of Jet have been found the photo above is courtesy of Martin.


The bottom of the box has an ad for Jet's Sponsor Jungle Oats, who advertised during his radio show for 1965 to 1985. This is because Jet's series was created as a vehicle to advertise Jungle Oats (hence Jet being the fittest man in the world). Jet was not a mail in premium however, he was available in stores (hence the price tags).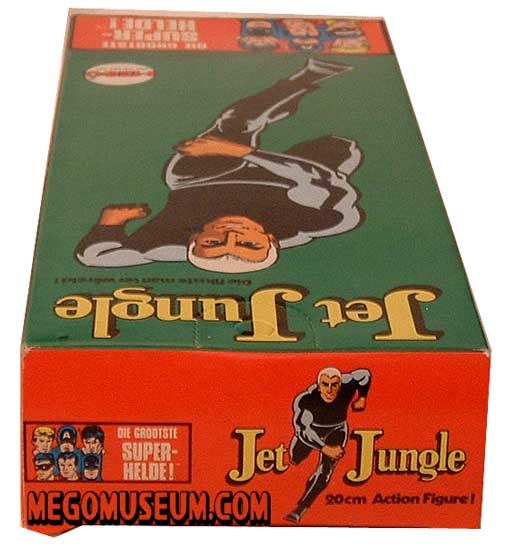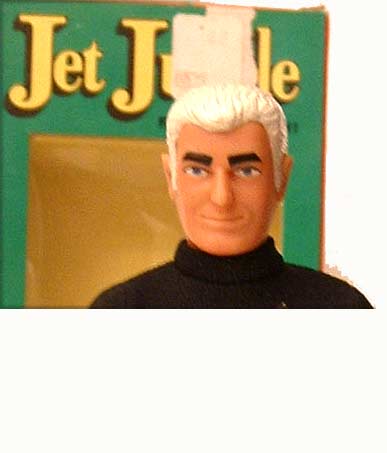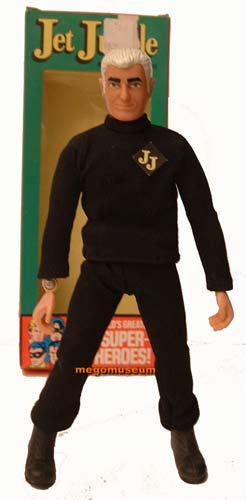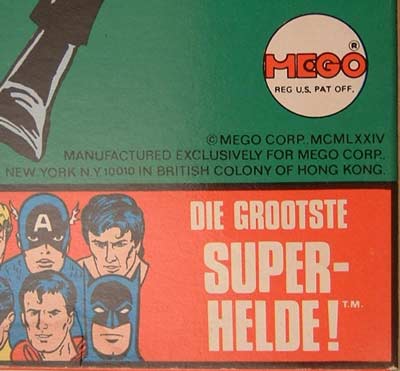 The box itself is in a combination of English and what might be dutch (or the Afrikaans dialect). The colors are fantastic!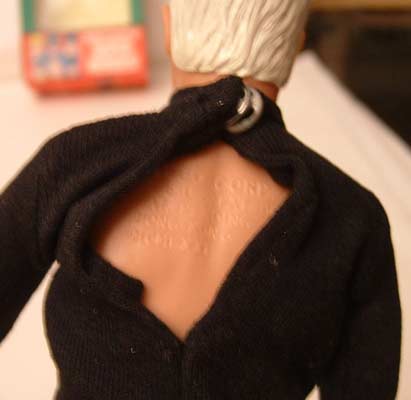 The Mego Museum Wishes to thank Jane for her incredible contribution.
Discuss this find in the Mego Collectors Forum