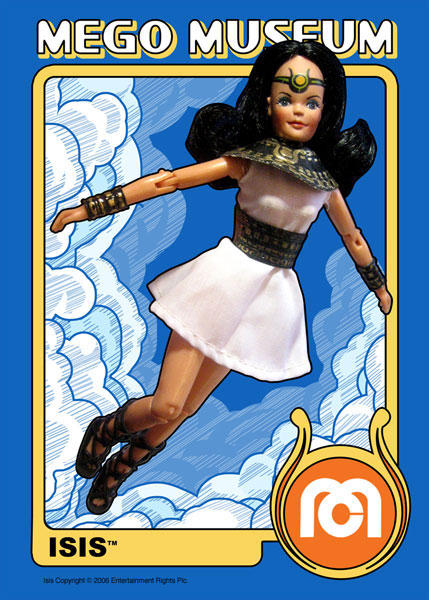 1976 Introduction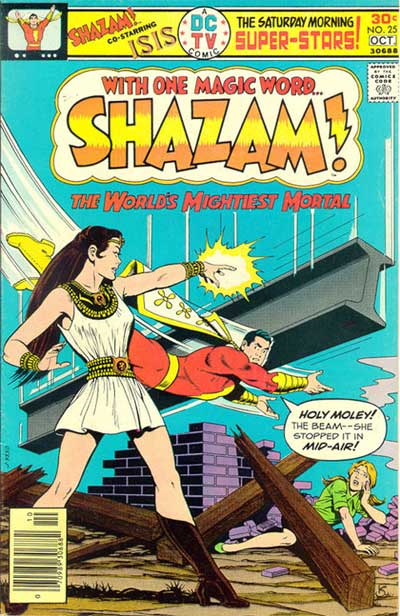 Isis began as a female follow up to Filmation's successful Shazam Saturday morning series. The show was a ratings hit and Mego optioned the rights to merchandise the series. Originally, a sculpt of Joanna Cameron was created, for reasons unknown, Mego opted to reuse the Wonder Woman sculpt from the WGSH line. It's fitting seeing as Isis eventually replaced Wonder Woman in the WGSH assortment (Mego chose to focus on her 12" line).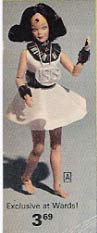 Isis began as a 1976 exclusive to Montgomery Wards stores, she was pictured in the catalog as an incomplete prototype. To help make her more recognizable, Mego placed a gigantic name plate on the figure. Nameplated versions of the figure were not released. Isis later joined the WGSH regular assortments and was available until 1979 when both she and her show were cancelled. There are versions of the 1979 Mego Catalog that black out Isis with a large "Cancelled" stamp. ( For more vintage department store catalog shots, please visit our Vault of Christmas Catalogs.

Most collectors are amused by the Isis figure having panties (seen above), a nice attention to detail by Mego

Accessory Check: Click here to identify original and repro parts.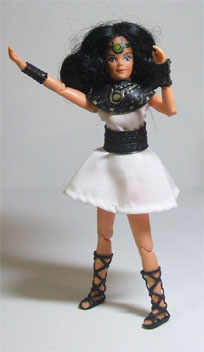 Card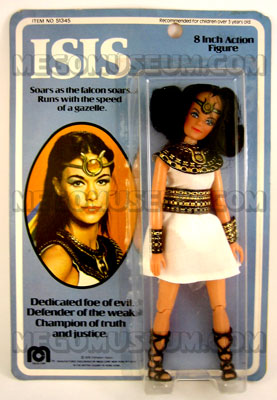 The package says "Soars as the falcon soars/Runs with the speed of a gazelle" "Dedicated foe of evil, defender of the weak, champion of truth and justice." The usual Mego artwork was forgone in lieu of showing shots of the series star, Joanna Cameron. Isis is more commonly found on the card. Collection of Scott C. Adams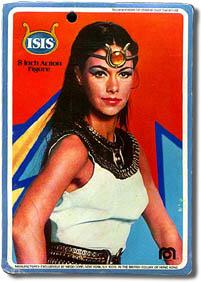 Window Boxes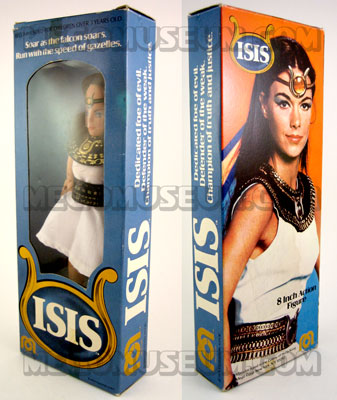 Boxed Isis doesn't much resemble any of her WGSH counterparts, it is the most difficult packaging to obtain for the character. Expect to pay twice what you would for a carded example. Collection of Scott C. Adams.