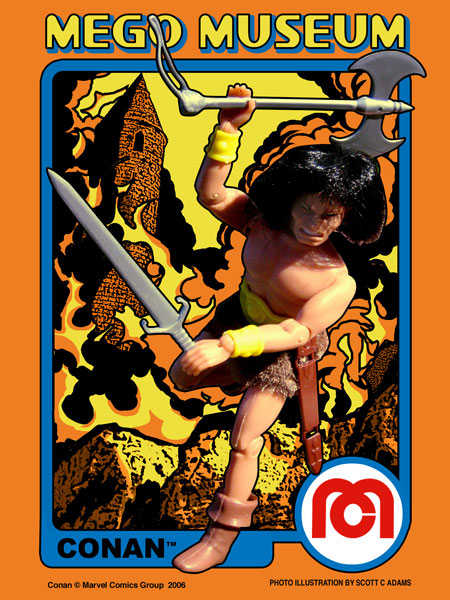 1976 Introduction
The hero of Robert Howard's pulp adventure books seemed unlikely for the Mego treatment but Marvel editor Roy Thomas translated Conan into a comic superstar in the seventies.
Despite not being a Superhero (actually he was more an anti hero) Conan made his debut in the Mego 1976 WGSH lineup, alongside Thor and the Fantastic Four.
The figure, much like a lot of Mego's mid-seventies output, is a work of art. Conan not only has a great angry head sculpt but he's loaded with accessories. The figure came with golden bracelets, boots, a belt with sheath, sword, battle Axe and a gold belt.
Variations


Late issue Conan's tend to have longer hair and the shorts are a yellowish fur.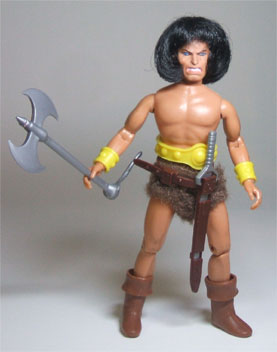 Accessory Check: Click to identify original and repro parts.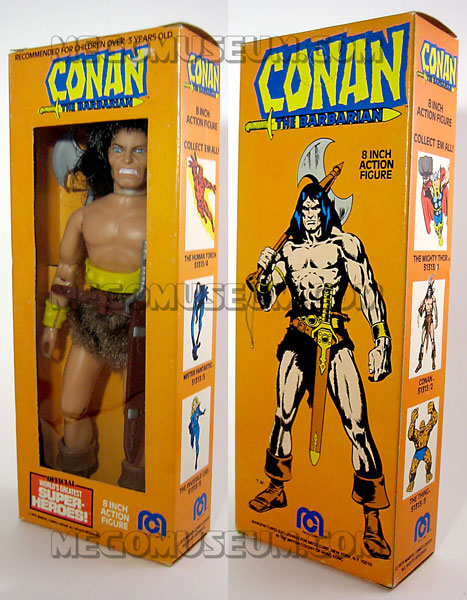 The standard Conan window box features the artwork of Barry Windsor Smith. The box is the least expensive way to find a packaged Conan.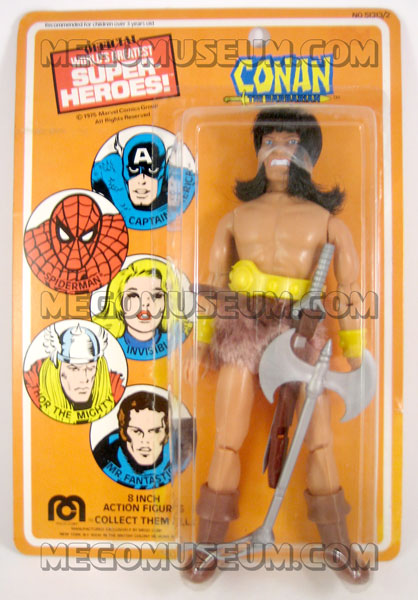 1975 Mego Conan Card is usually a bit more pricey. Conan was never released on a Kresge Card.(pic courtesy of Scott Adams)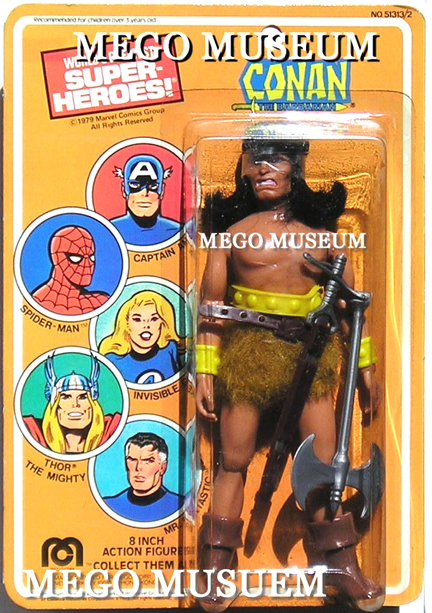 Conan on the 1979 Card is more difficult to find. As can be seen the figure has a variation in hair and the material used to make his shorts. (courtesy of Tom)
Despite his presence in the Mego WGSH line for a few years, Conan never appeared in any other Mego Superhero toy lines.