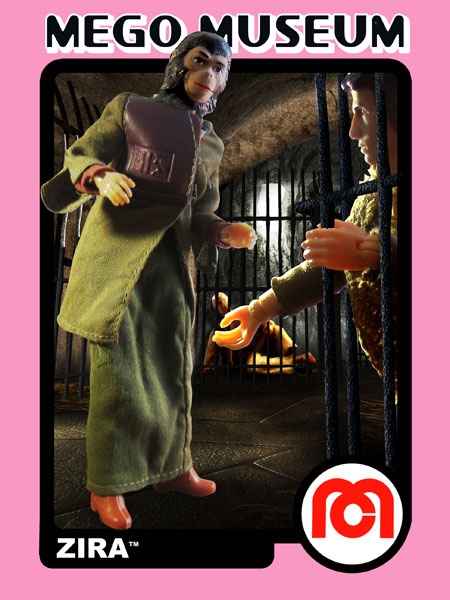 Introduction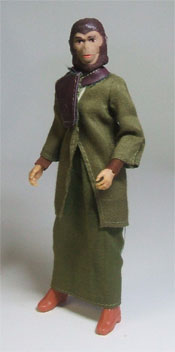 Zira (item number 1963) (assortment number 1960) packed 4 per case in 1974; 2 per case in 1975
Zira, the lone female of the Planet of the Apes action figures, is the Chimpanzee wife of Cornelius. In the film, she is recognized as a doctor (an Animal Psychologist - of course, the "animals" were Humans!), but Mego did not give her the "Doctor" designation bestowed upon Zaius. For reasons unknown, Mego put Zira in caramel colored western styled boots. She wears a green fabric skirt. Her top is matching green fabric with vinyl details (color ranges from maroon to dark brown) and snug inner sleeves of brown fabric. There is a recognized variation which LACKS the brown inner sleeves. In truly pristine examples, the green fabric possesses a beautiful silky sheen. She can also be found carded with a brown skirt and green top, green skirt and brown top, or in a brown skirt and top. It is unclear whether these are color changes cause by unstable dyes in the fabric or true variations. There is also a variation with a greenish tint to her hair.
Variations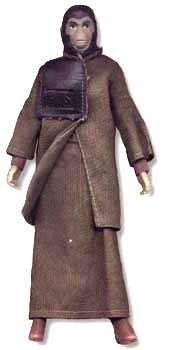 Like Cornelius, there is a very rare variation of the outfit. The variant outfit is made of a light brown fabric, in place of green, but with the same vinyl details. Photo supplied by Phil Frederichs.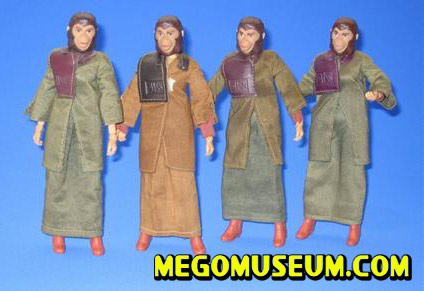 This photo by Mike Jimenez shows the differences in fabric used for Zira over the course of her production.
Packaging List
1st issue larger card ( square or round blister)
Kresge Card
2nd issue smaller card ( 1973 copyright between feet, no age recommendation)
2nd issue smaller card ( silver/black stripe over 1973 copyright, age recommendation added)
2nd issue smaller card ( 1973 copyright removed completely, age recommendation)
Bullmark box (Japan)
2nd issue card with Baravelli sticker (Italy)
Bradgate/ Palitoy card (UK)
Palitoy card (UK)
Mailer box
Treehouse Giftset ( came with set in plastic baggie)
1st issue Card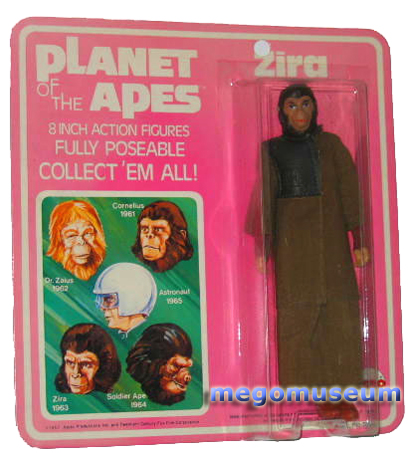 First issue Mego Zira card notice her brown outfit (courtesy of Mike J.)
Second Issue Card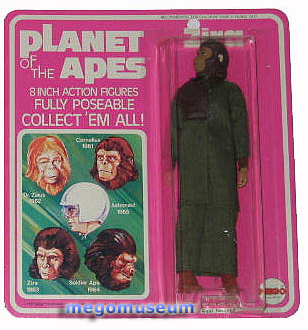 Second issue Mego Zira card (courtesy of Mike J.)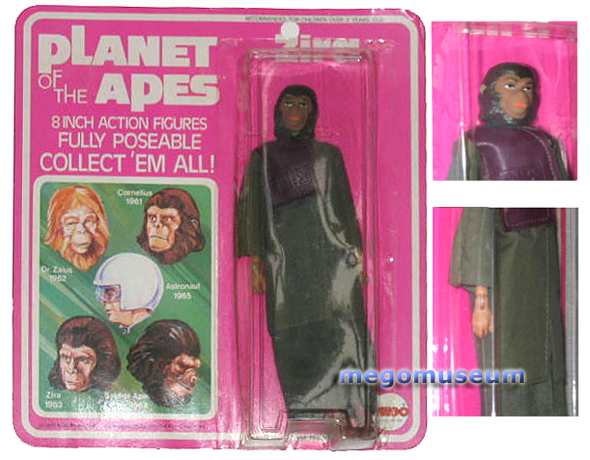 Green Haired Zira MOC. Note the fact that their are no inner sleeves on this variation.(Mike J strikes again!)
Palitoy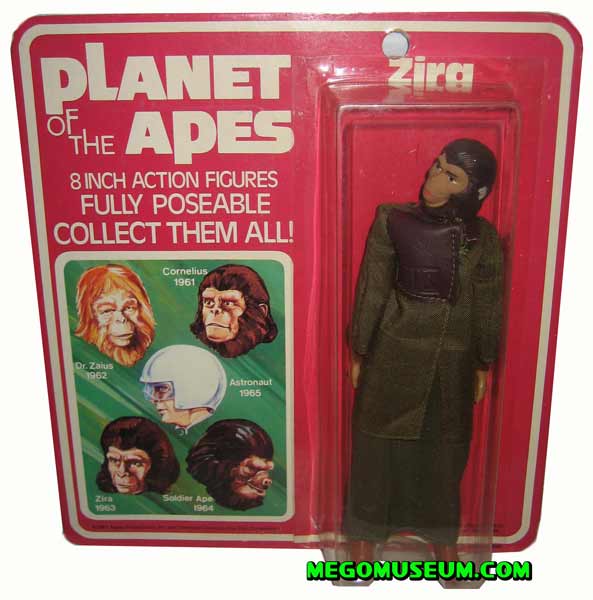 Early Bradgate (A division of Palitoy) carded Zira courtesy of Will Frost.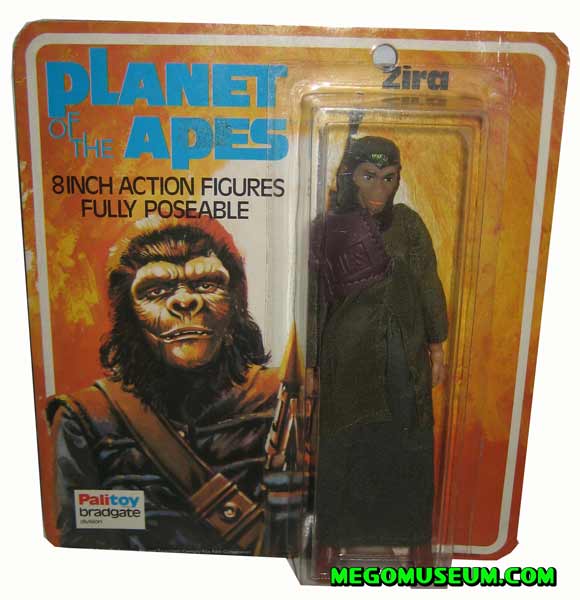 Later, Palitoy carded Zira courtesy of Will Frost.
Bullmark Japan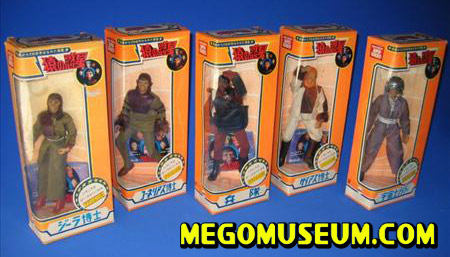 Zira was released in a window box by Bullmark Japan, who also took the time to pose the figures. Picture courtesy of Mike Jimenez.
Thanks to Mike Jimenez for his help with both the photos and editorial content on this page
Prototype Card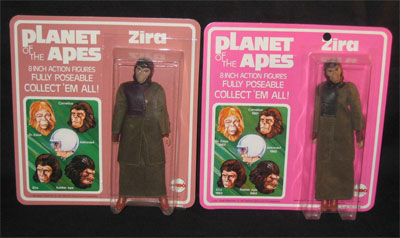 Perhaps the most astounding piece in the find in the recent
Mego Showroom find
is this prototype Zira card from the
Planet of the Apes
. Designed by the collection's original owner, it's dull muave color was blunty panned by Mego chief Martin Abrams and changed to the final vibrant pink. The packaging date reads "1973 Apjac productions" something that was changed to the correct 1967 date when the figures went into production.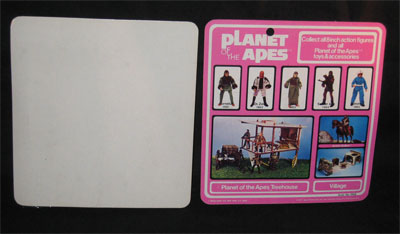 The muave mock-up has no backing artwork.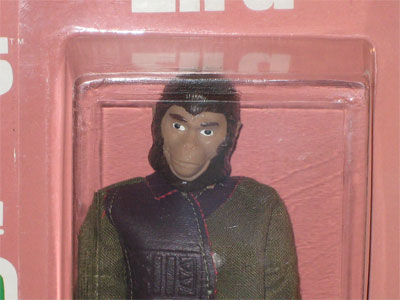 It's interesting to note that this prototype lacks the paint detail in the eyes that the production pieces had.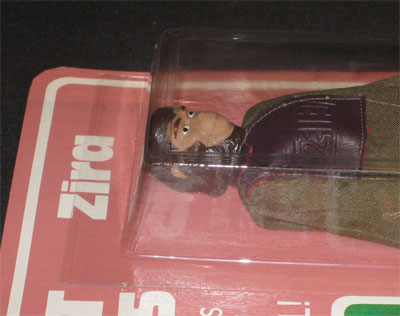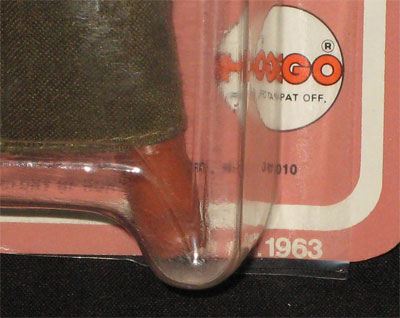 Prototype Zira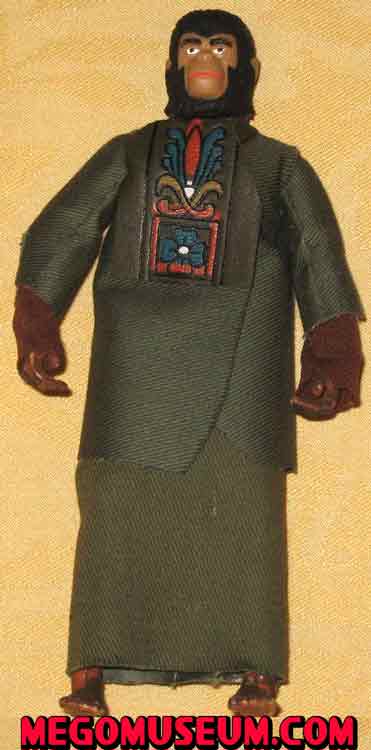 When Mego first proposed the Planet of the Apes license, the R and D department created early mock-ups to visualize the concept. While this is common in the toy industry and occasionally you can see such mock ups in toy promotional materials, they rarely surface themselves. This is mostly because they were simply tossed out after production begins. Thanks to the foresight of a then junior Mego employee we can see the crude yet charming first attempts at the line, 35 years after creation.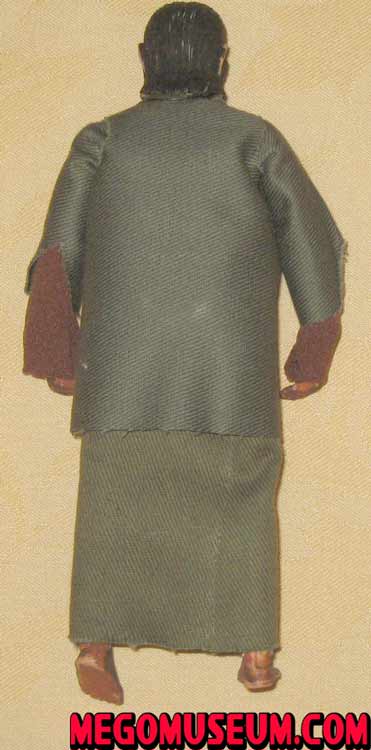 This early Zira has an outfit made of denim, the patterns on the leather patches have been hand painted. It's nowhere near screen accurate but it is really interesting to look at.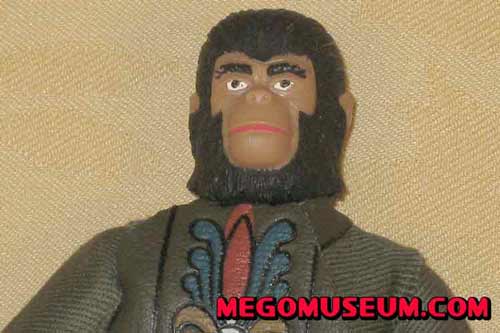 If the head looks at all familiar, it should because it's actually the head from the Addar model kit. This makes perfect sense as the Addar kits were the inspiration for the line according to this interview with Neal Kublan: "Well what got us started was the first things out were [the Addar] model kits and they were doing well. I remember seeing it in a hobby shop, infact our product development guy named Vinnie Baiera lived up the street from this place. I went in and the owner said "I can't keep these in stock"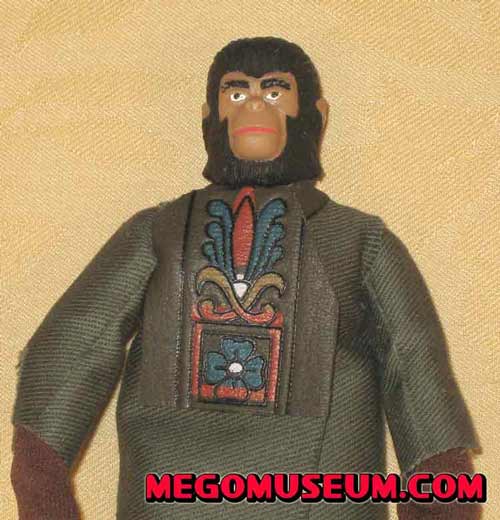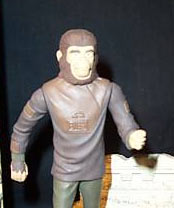 It's a man baby! Not only is the Zira body is merely a type 1 Action Jackson body but the head is actually the Cornelius model kit, not the Addar Zira. The reason as to why Mego did this may be lost to us. I'm sure Kim Hunter would have been thrilled. It's hands and feet crudely painted brown and barefoot. To our knowledge these figures only appeared in print once, in Famous Monsters of Filmland Magazine.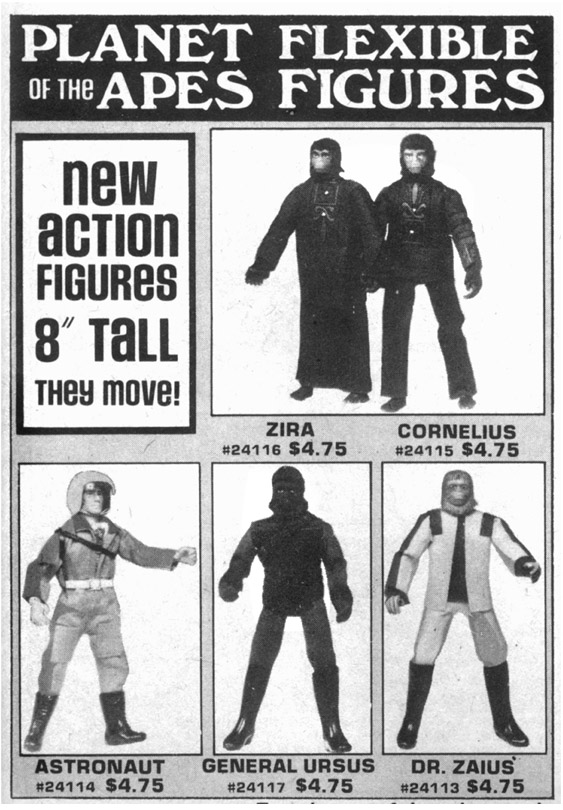 The only finished figure appears to be the Astronaut which lends creedance to the theory that his head sculpt from another project.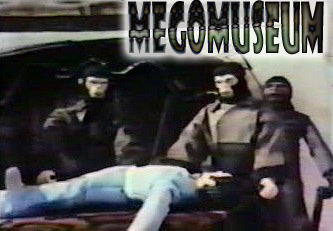 Above are some screen caps of the Apes TV Commercials featuring some early Mego Cornelius and Zira prototypes. Note the early head sculpts and uniforms and that the astronaut is obviously just an Action Jackson.(all photo cred for the commercial photos go to Mike T1K)