Re-Mego: EMCE Retro Action Green Arrow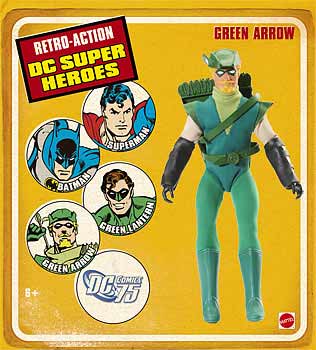 The first figure from the Mattel "Retro-Action: DC Super Heroes" line will debut as an exclusive on the Mattycollector website this fall.
We have a forum for Mattel Retro Action where you can be kept up to date and get your questions answered by some of the very people who worked on these toys.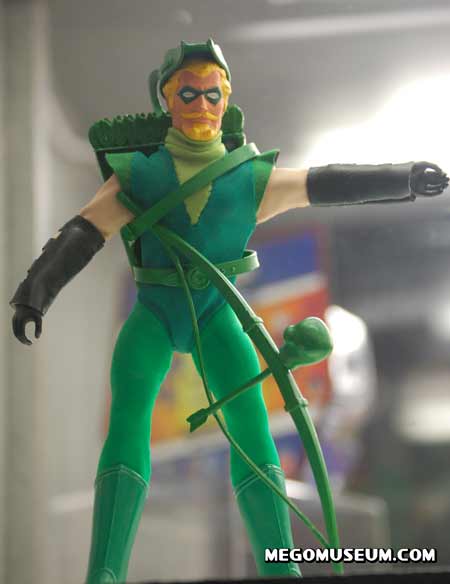 Click on the picture for a more detailed look. The changes to the Green Arrow are very subtle but striking. His beard has been trimmed as have his sideburns and most notably, his pupils removed for a beautiful image indeed. Pictures courtesy of Mark Huckabone.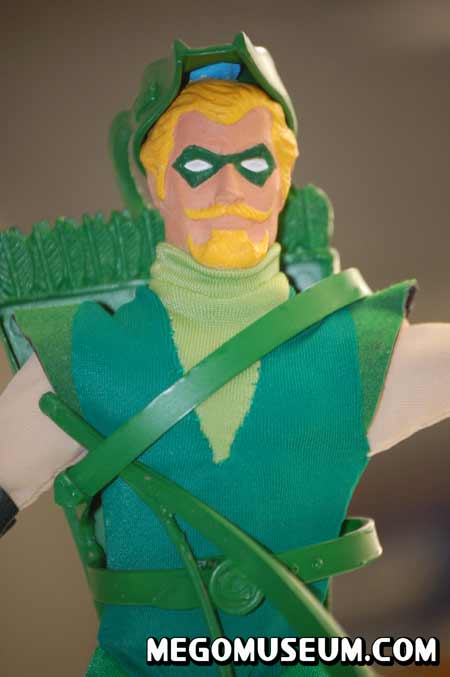 WGSH links