Dalek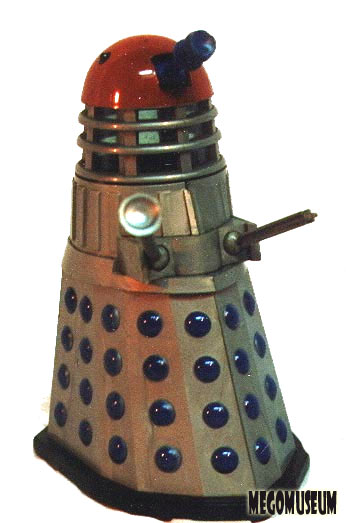 Perhaps even more famous than the Doctor himself are the Daleks, his flagship villains.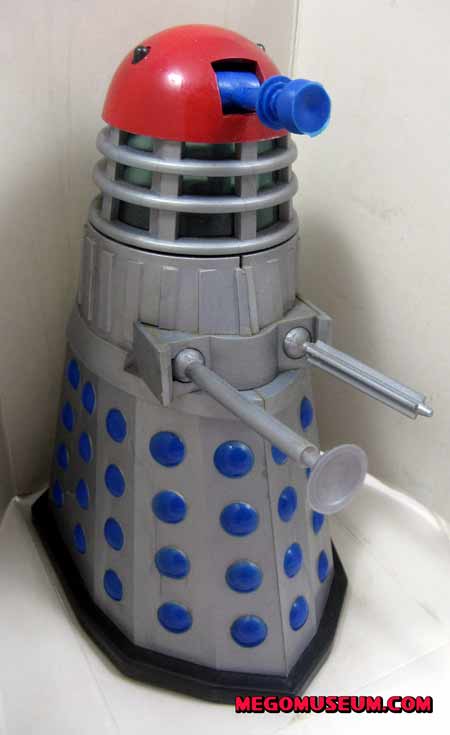 Evil mutants in mini tanks, the Daleks have always had a bit of a problem with living beings and they are always trying to "Exterminate" them all.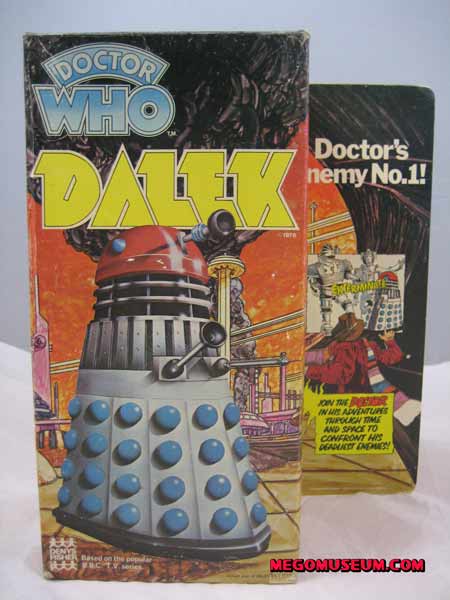 Boxed Dalek courtesy of Bill Frost.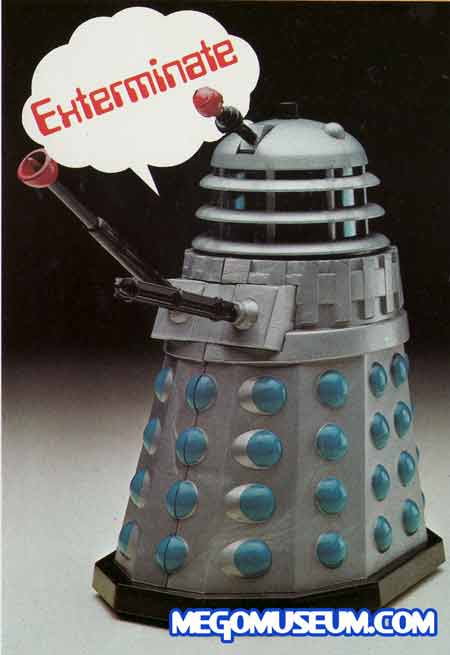 Do not be fooled by the Palitoy Talking Dalek, it was made Tomy. Only Denys Fisher Daleks are mego produced nut as you can see above, the two do not look much alike..