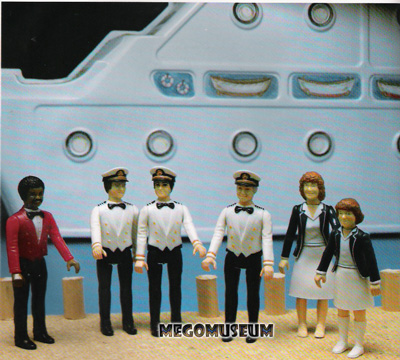 Just hearing those words reminds me of Ernie (Ghoulardi) Anderson's
promos for that show, remember that booming voice of ABC going "tonight
on the Loooove Boat"?.
A highly rated show at the time, Love
Boat seemed a logical kid's toy (Hey I watched it!).
Mego took what is a questionable approach with the line, however.
It would seem a toyline based on a romantic comedy series would
be more girl orientated. One would have expected Mego to create
a series of fashion dolls based on the female leads, instead they
chose a 3" line similiar to the
Pocket Superheroes.
The figures were sold on blister cards which were often placed
in the boys section in stores in my town.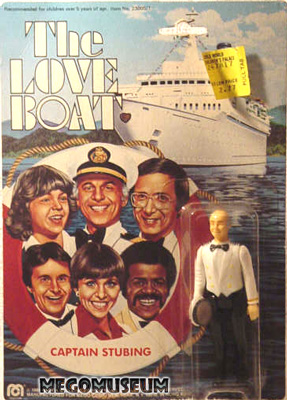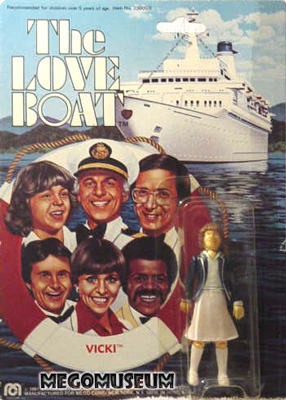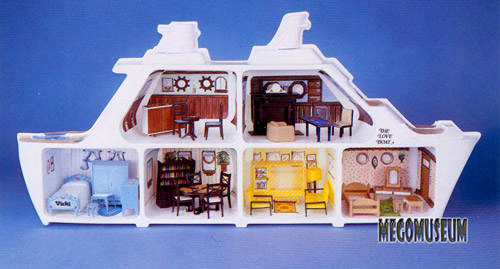 The Loveboat playset does exist, it was released in Canada by
Grand Toys. As you can see it's a huge piece of styrene like the
Pocket Heroes
Batcave or the
Star Trek the Motion Picture Enterprise Playset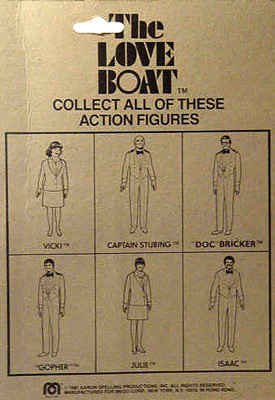 Card backer courtesy of Troy, note that it uses simple one colour
line artwork, a cost cutting measure.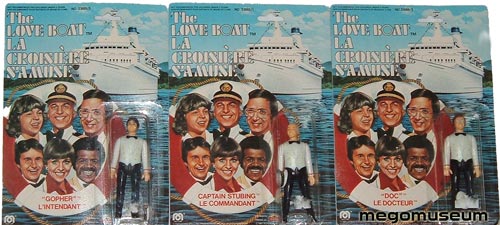 Above and below is a set of Canadian (Grand Toys) cards, which
are smaller than the US cards.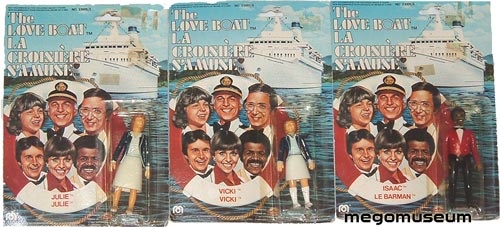 Grand Toys was able to market the Love Boat Playset because they
sent Senior executive Charles Marshall to Hong Kong to restart the
Lion Rock Manufacturing after Mego had gone under. More on this
later….