Unproduced Mego Superman Playset: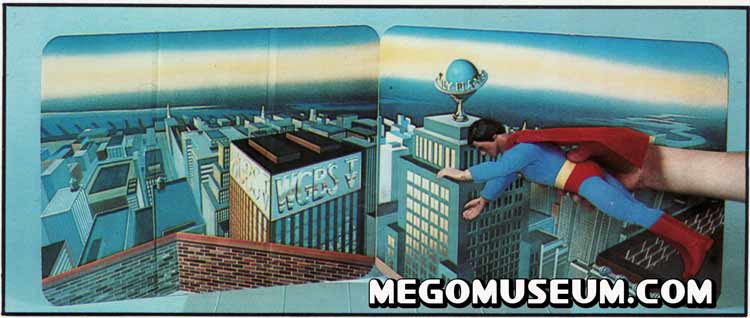 <
Mego proposed a large tri-fold Playset for Superman the movie, similiar to the Cher Theatre in the Round set, this would include backdrops pertinent to the Donner film. Above is the Metropolis skyline, note the WGBS building next to the daily planet, tieing this squarely into DC comics territory.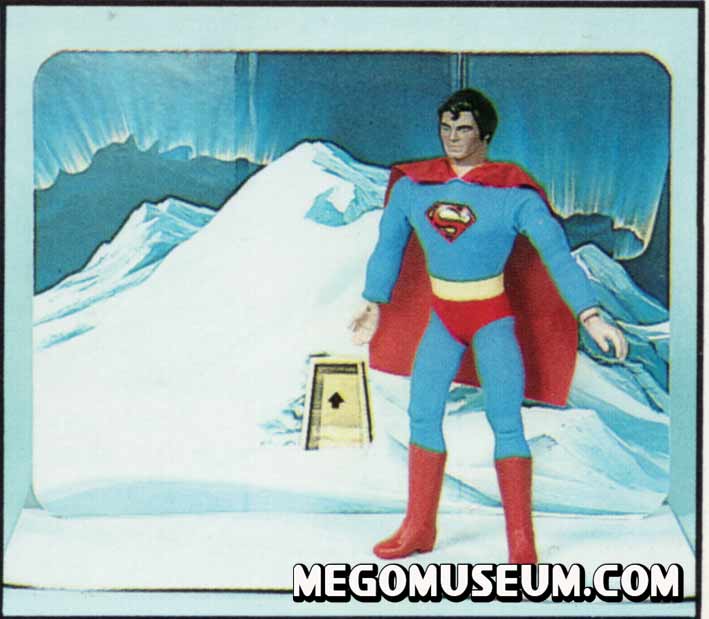 <
The Fortress of Solitude again, reflects comic book designs and not of the movie..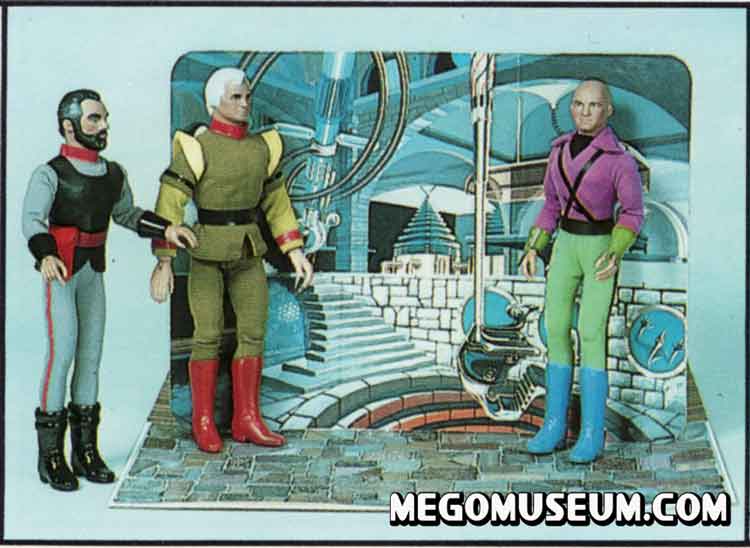 <
Luthor's underground lair is way cooler here and look Jor-El and Zod popped in!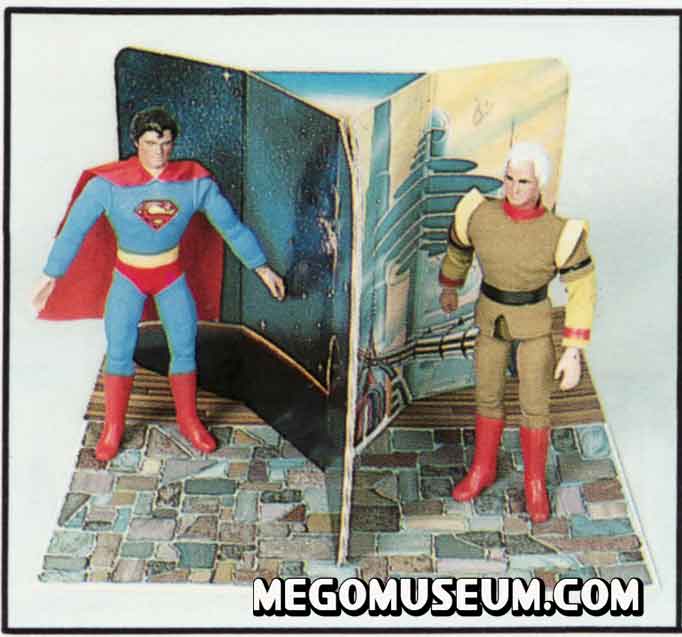 <
Another shot of the playset, why didn't it get made? Most likely because Mego didn't do all that well with the Superman movie in the first place, interviews with former Mego execs have made mention that the movie did nothing for their sales. Buyer interest must have been minimal, the Pocket Superheroes Movie playsets were also cancelled.
Luthor featured prominently on the packaging.