Die-Cast & Magna Heroes: Hulk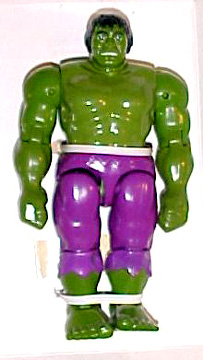 Die cast Hulk is a a very solid figure and one of the better sculpts out there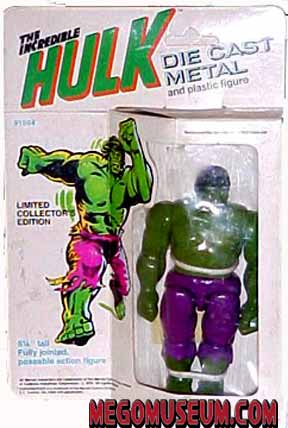 All Die Cast heroes were sold window boxed, the only known variants are the distributor logos on the packaging.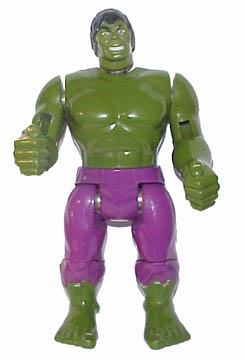 Italian released Magnetic Hulk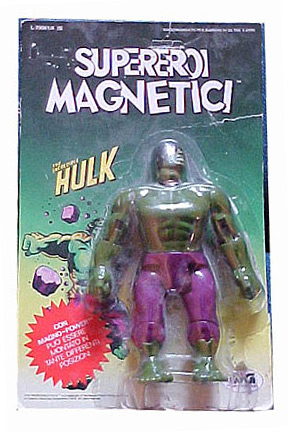 These 7" tall Magnetic figures were only produced by Gig of Italy and are obvious attempts to cash in on the Micronauts craze. These figures are based on the Magno figures such as Baron Karza and Force Commander, Gig also produced Magno figures of the black hole figures, for futher info please check out The Mego Black Hole Pages .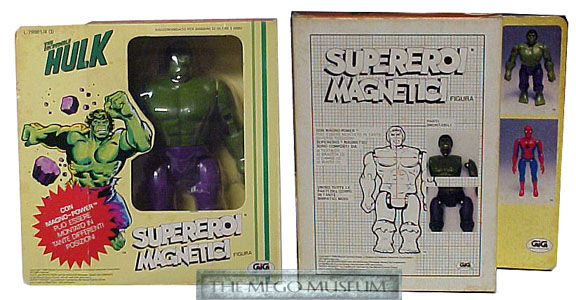 While more commonly found on cards, the Magnetics can be found in boxes as well. The only known figure to be found boxed is Hulk, perhaps his TV popularity constituted a separate release?
Mego Magna Heroes Hulk Card
Essentially a pasted together mock up, this card was probably used at toyfair to generate buyer interest states side in the Magna Heroes line.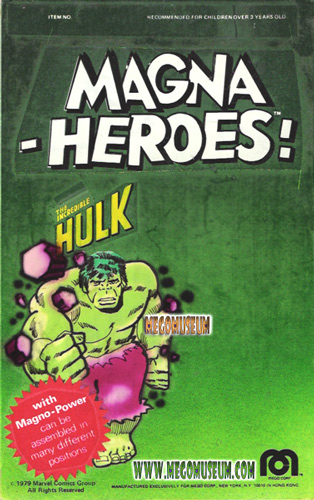 The reads 1979 and shows the Hulk used for the 1979 card as seen below: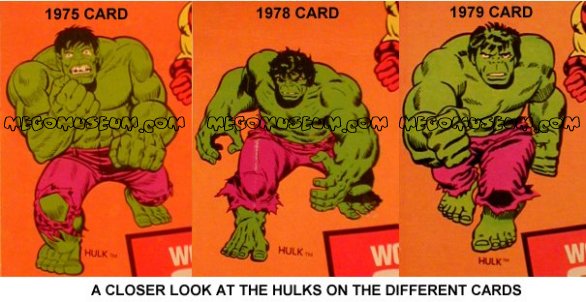 When the toyline was released by Gig in 1980, they used the Neal Adams artwork that also adorned the Diecast heroes and Denim carded Mego pocket heroes.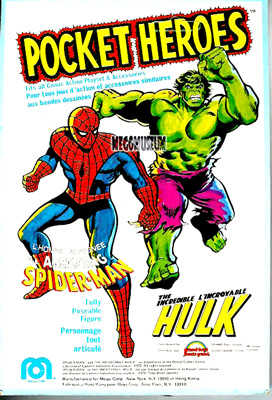 The Backer is a photocopy with the pictures glued on, notice the corrections in red pen.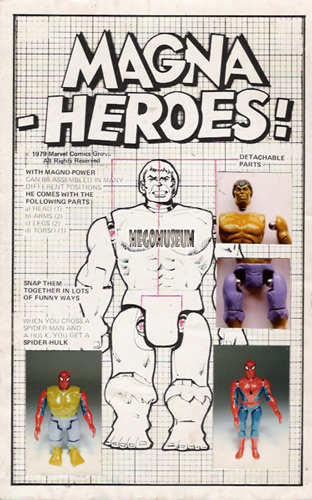 Sadly the line never took off in North America but it is nice to see how it might have looked. ( scans of card courtesy of Raj)