Pocket Heroes Packaging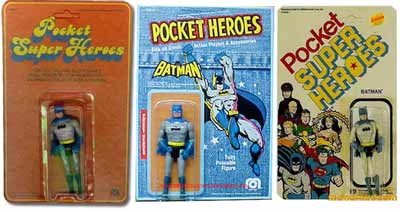 The Mego Pocket Heroes came on three different cards, the first series seemed rushed to the market for the new Superman movie and featured rather generic red cards that showed none of Mego's flair for packaging.
Series two were the well designed "denim cards" that seem to have been aimed for the foreign market.
Series three were the white cards which added 4 new characters..