Pocket Heroes Packaging: Denim Cards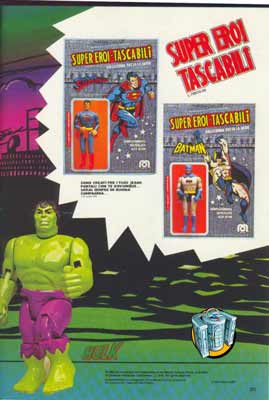 Denim or Blue Jean card checklist
Superman, Batman,Hulk, Spiderman
It's not known where this series fits in, often believed to be a late release, the Spiderman variant suggests an earlier production date. It is likely that Mego created a small assortment of the figures for foreign distributors and some managed to make it into the US Market. Whatever the case may be Blue Jean Pocket Heroes (note they don't feature the word "Super" like the red and white cards do) are the toughest set to complete.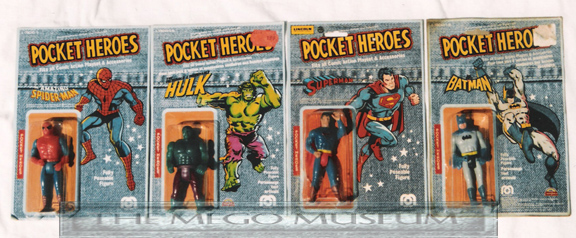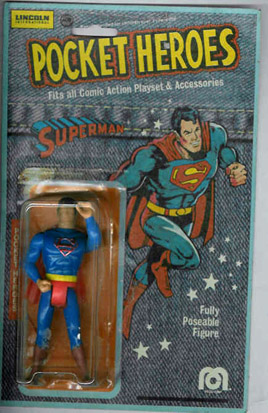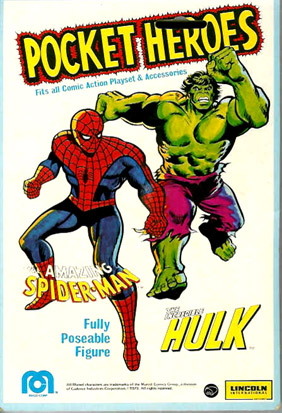 For some reason the Marvel characters are featured on the back of the DC cards and Vise Versa.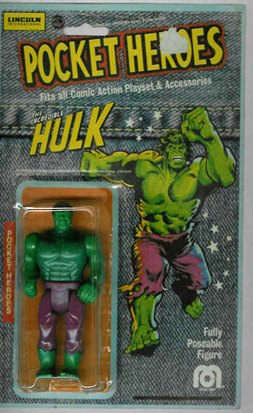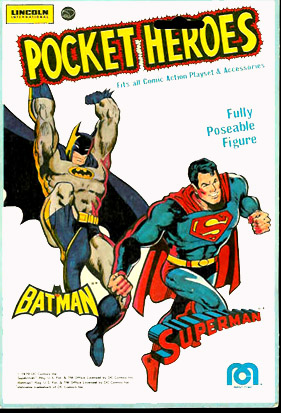 These cards were released by Lincoln (yes the Monster people) in the UK, note that the backers are reversed. DC characters on these cards feature Marvel backers.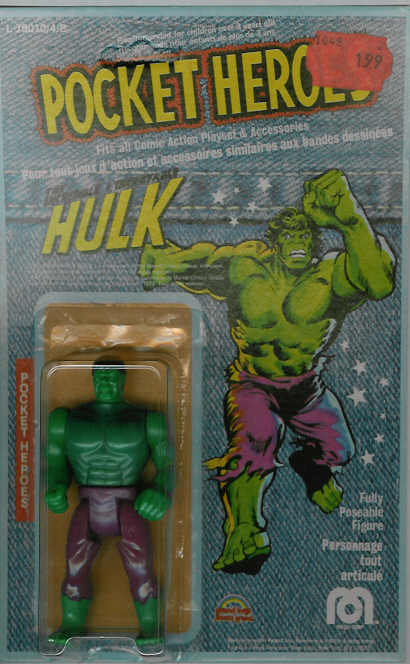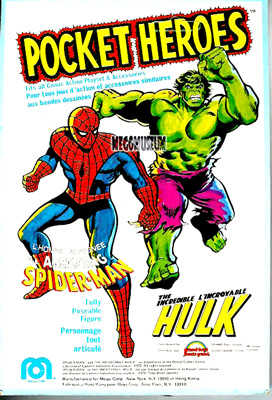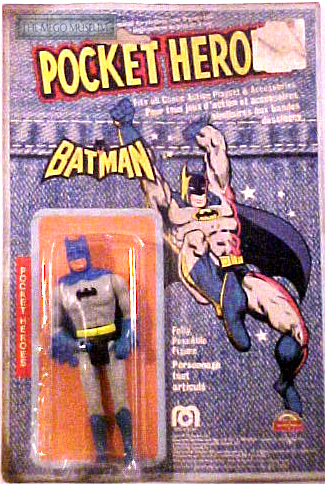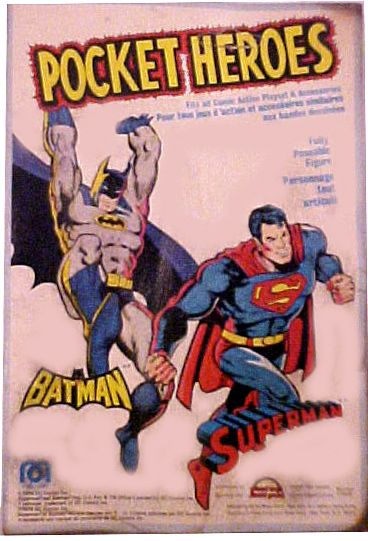 Grand Toys Canada release of the Mego Hulk and Batman, had the correct backers.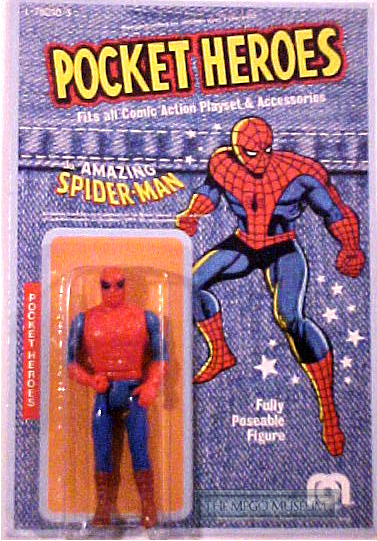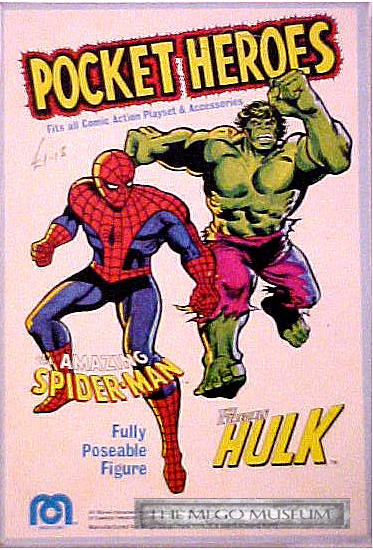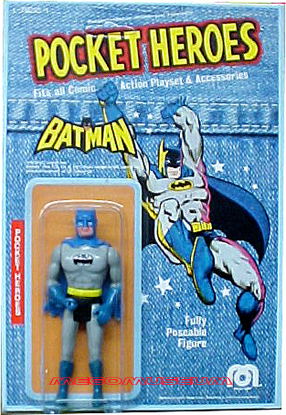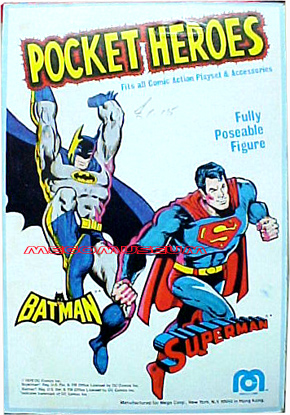 Finally! some US cards! Of course, this surfaced in the UK. Spider-man is the toughest of the set.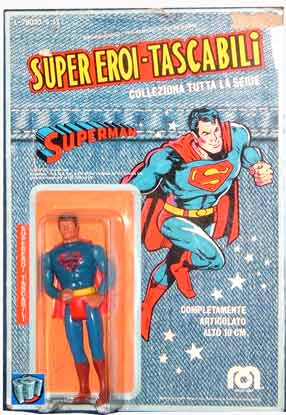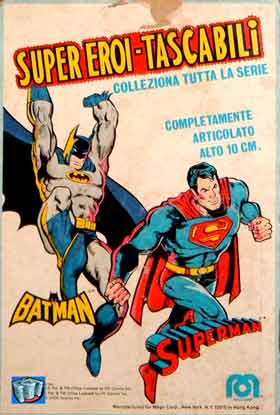 Mego Blue Jean Superman on an Italian "Super Eroi Tascabilli" Card, very few of which have surfaced, this is the first known Superman. According to collector Stefano, who provided the very nice ad above, the DC heroes were the only two released on Denim cards in Italy.....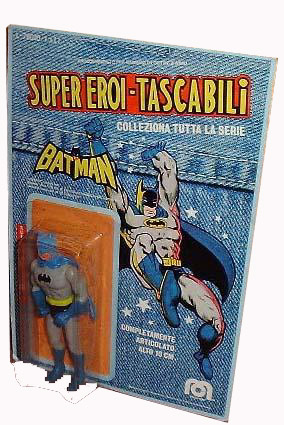 Mego Blue Jean Bats on an Italian (Gig or Harbert?) Card (courtesy of Raj!).