Pocket Heroes Playsets & Vehicles: Batmobile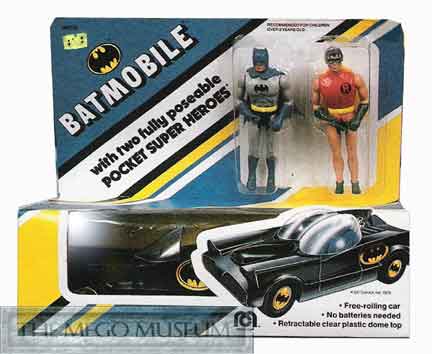 The second version of the pocket heroes Batmobile set (the first version features two Comic Action Heroes in this package) Like the Spidercar, Mego would drastically redesign the Batmobile packaging in the early eighties..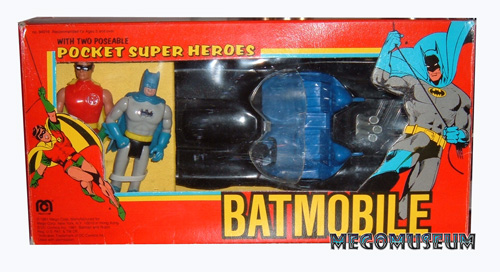 New to the Museum is the extremely rare final boxed version of the Mego Batmobile, released in 1982 this is probably some of the last Superhero merchandising released by Mego. (pictures courtesy of Raj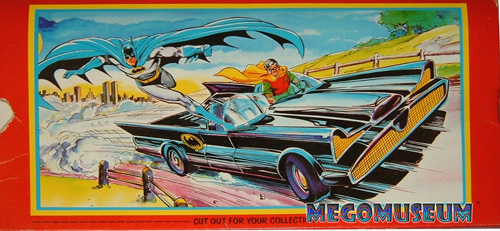 The packaging on this set looks nothing like anything Mego had done before using images from the DC Styleguide, it shows how Mego items might have looked had they progressed into the 1980's

The original price tag reads $9.95, that's inflation for you. Note how Batman and Robin are still smilin' though...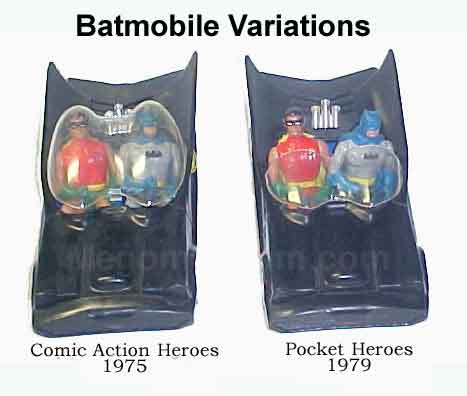 Please note the Pocket Heroes Batmobile is subtly different then the CAH Batmobile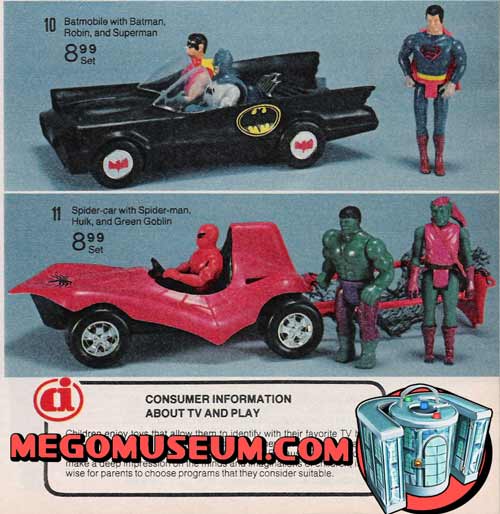 Mego sold the Pocket Superheroes vehicles with three figures back in 1981, it's hard to know if this was in a package or a mailer box. More of ths kind of stuff can be found at the Mego Museum Department Store Catalog Gallery