Pocket Heroes Playsets & Vehicles: Batcave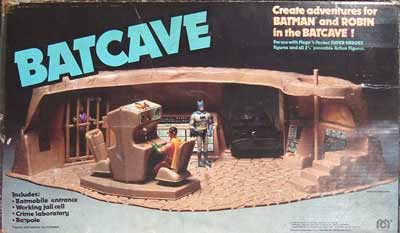 Boxed Mego Batcave frombrain looks very similiar to the Star Trek Enterprise playset produced that same year, quality plastic had given way to cheap vacuform. Careful inspection will show Lex Luthor and not the rightful Joker in the detention cell.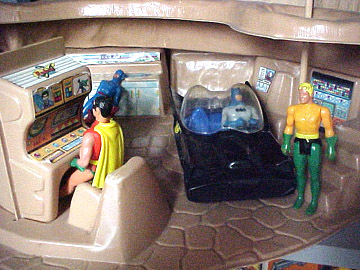 An interior shot reveals an unexpected visit from Pocket Aquaman while Robin is busy at his work station.