Pocket Heroes Prototype Card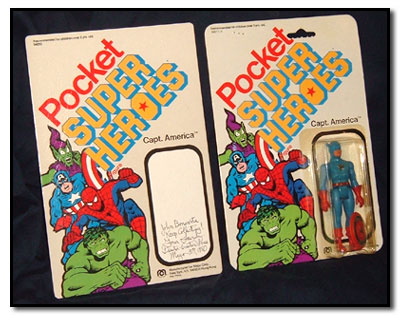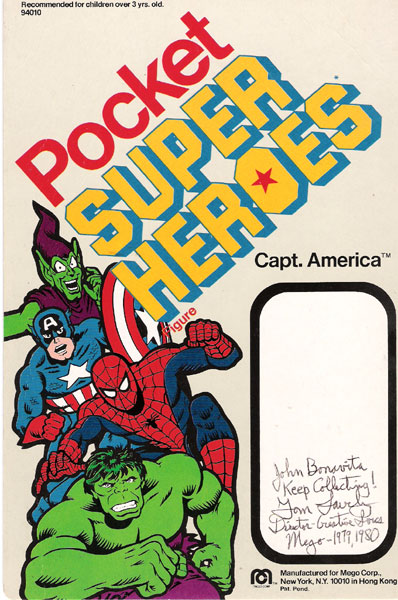 Generously donated by John Bonavita is this press proof prototype for the Pocket Heroes White Card series. Finding such a proof card is more commonplace among Star Wars Collectors but for Megoheads, it's practically unheard of! The card is unique for not having a punch hole, and it was most likely the first finished card.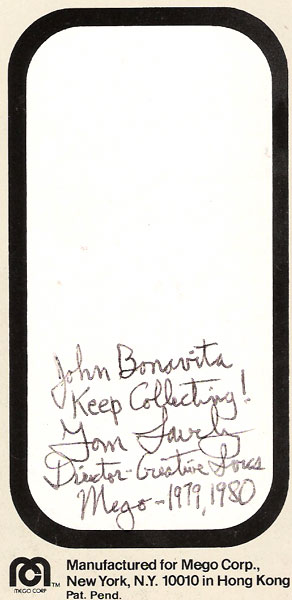 The card itself is autographed by Megos' Director of Creative Services Tom Lavely, the late Mr Lavely was a great source of information for John while researching Mego.