Pocket Heroes Playsets & Vehicles: Spider-Car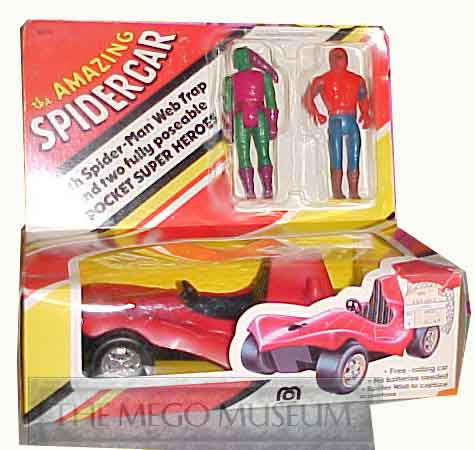 Super rare Spider Car Boxed Set, this packaging is an early transition piece which features Comic Action heroes, later versions feature pocket heroes and switch Goblin with the Hulk.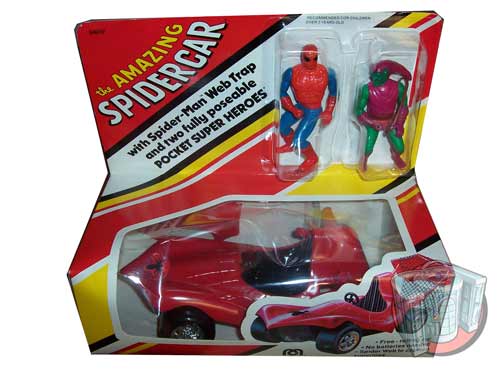 This early version of the Pocket Superheroes Spider-Car features two Comic Action heroes instead, signifying that the transition time between the brand change was short (photos courtesy of George)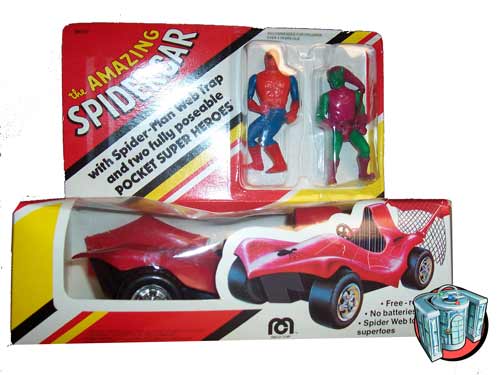 Versions of the Pocket Superheroes Batmobile have been found with Comic Action heroes as well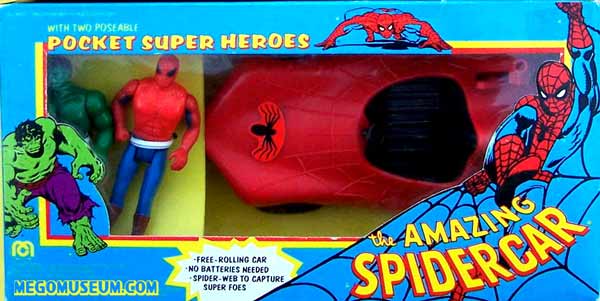 This tough to find, end run Pocket Superheroes Spidercar was released in the early eighties, the new packaging allowed for less theft or damage and featured some new exciting artwork. This photo is from the collection of Mark Huckabone.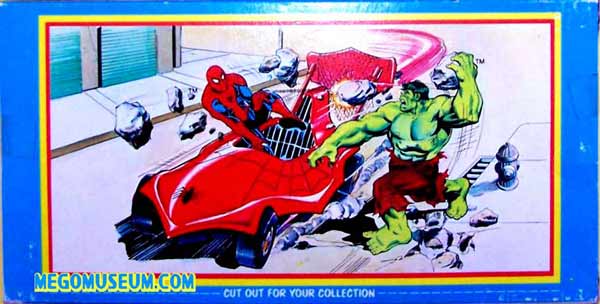 The Back featured an amazing battle between the Hulk and Spiderman, not seen before on Mego packaging.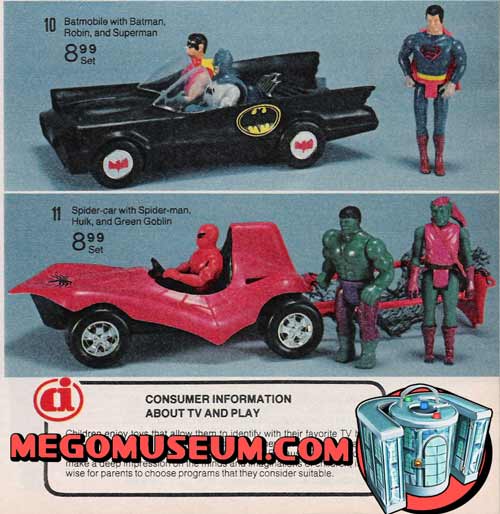 Mego sold the Pocket Superheroes vehicles with three figures back in 1981, it's hard to know if this was in a package or a mailer box. More of ths kind of stuff can be found at the Mego Museum Department Store Catalog Gallery