Die-Cast & Magna Heroes: SUPERMAN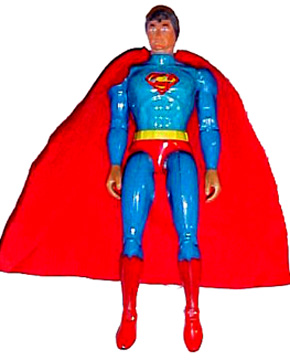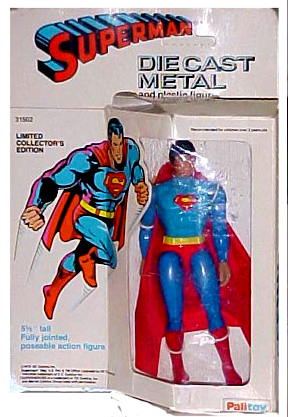 Boxed Mego Die Cast Superman figure, this particular figure bears the Palitoy logo.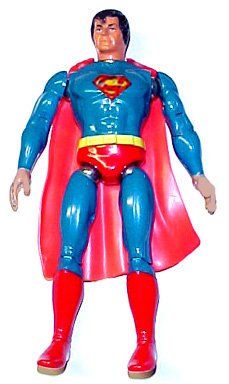 Magnetic Superman was released only in Italy by a company called GIG, he has a hard plastic cape very similiar to that of the Micronauts Emperor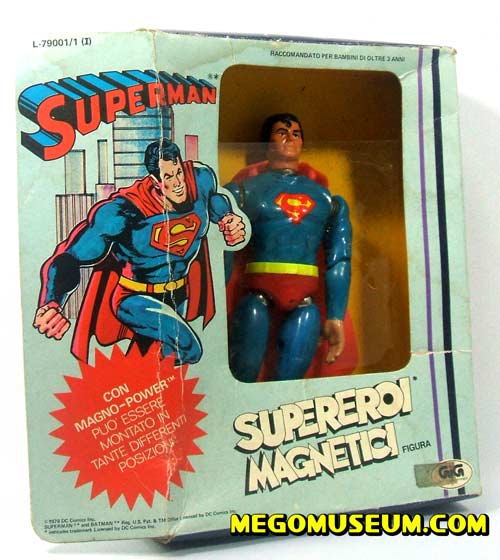 Magnetic Superman was first issued in window boxes, these are extremely rare and the one pictured is the only one that has surfaced in some time.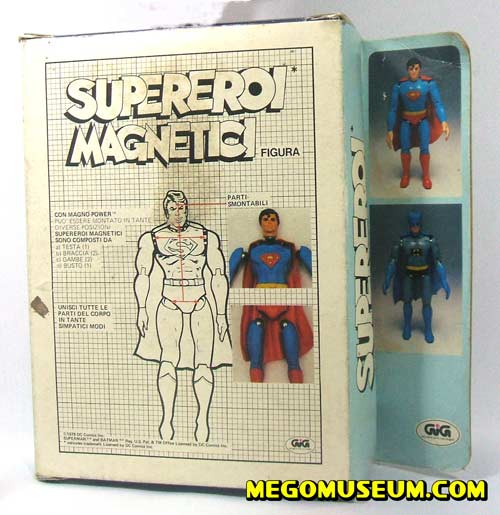 The box has a unique washed out blue for a color scheme, this goes along with the light green of the Magnetic Hulk Box.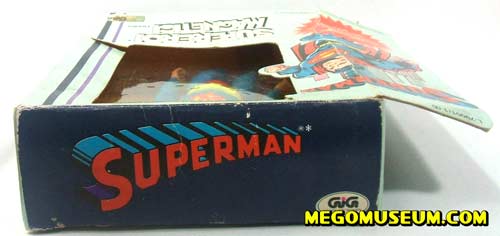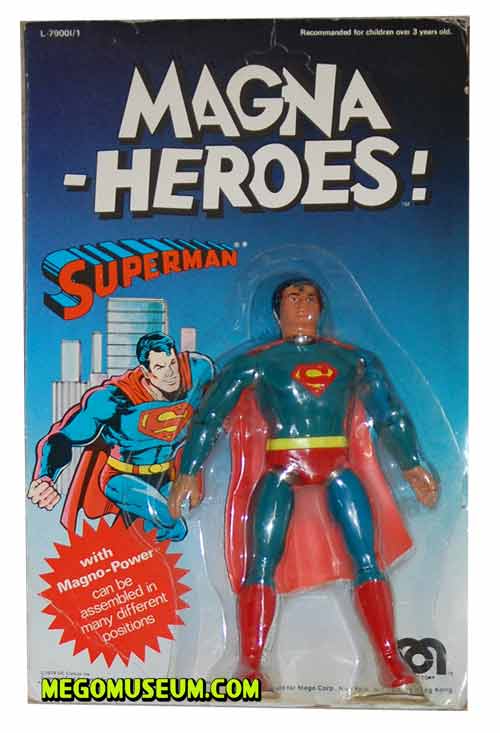 Magnetic Superman was pitched in the US but eventually not brought to North American Markets, this very rare carded example was actually used as the Toy Fair sample and is the only one of it's kind known. (Photo is courtest of Mark Huckabone of Heroes Toy Company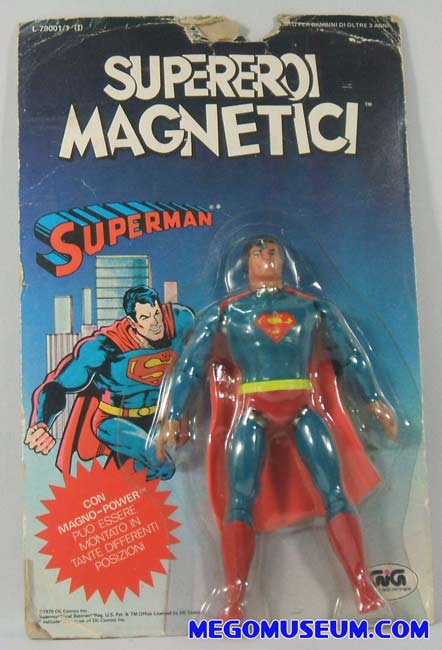 Magnetic Superman was also released in Italy and France on a blister card, which is more commonly found but still by no means easy to find.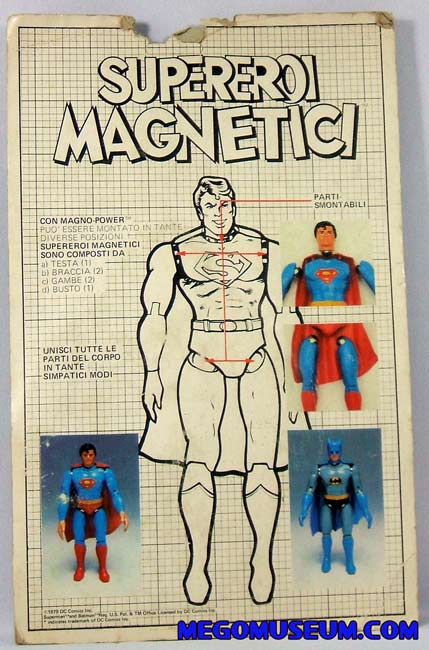 The back of the Italian released card.