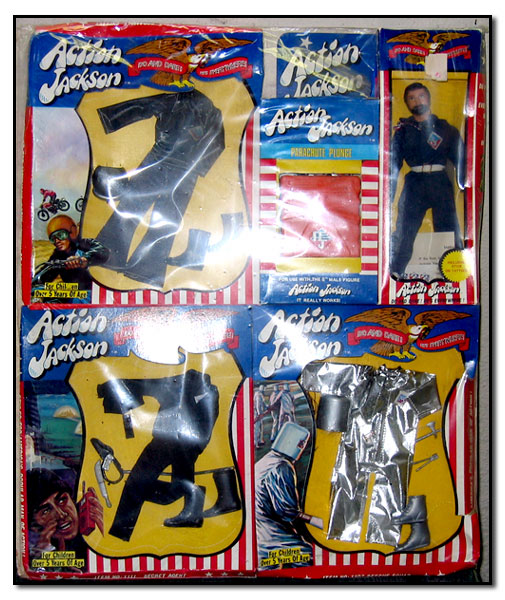 This gift set of 3 costumes, a figure and a parachute plunge is
an example of retailers packaging AJ in different configurations
to move merchandise. Examples have been seen of 4 costumes with
a boxed Batman or Spider-Man figures. From Rob
Chatlin's collection.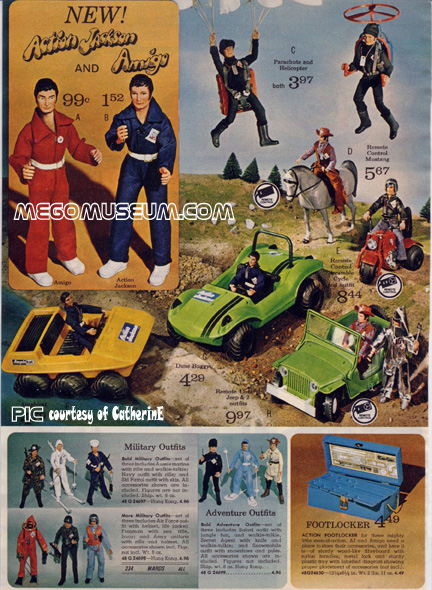 Most Catalog houses (such as Wards Pictured above bundled Aj with outfits and or accessories to bring up dollar value most likely. Here are some examples of surviving mailer boxed items:
A catalog mail gift set below came with a parachute plunge, Ski
Patrol Outfit and a figure. From Rob
Chatlin's collection.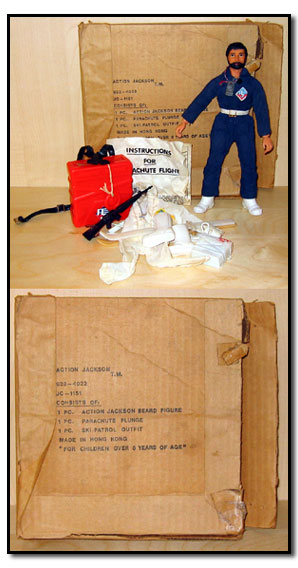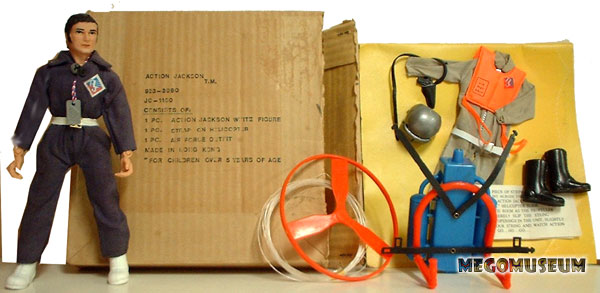 Another cool combination of AJ, air force outfit and helicopter back pack, courtesy of Roberto.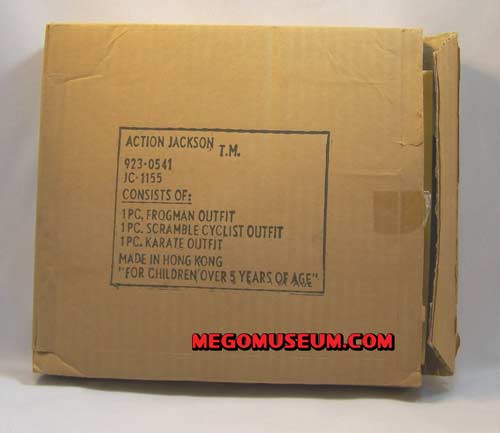 JC Penney's mailer box for Action Jackson outfits,