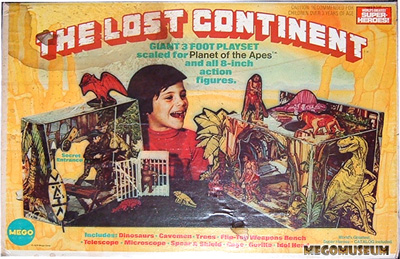 The Mego Lost Continent Box had two versions, this one explains
that this playset would also be good for Mego "Planet of the Apes"
figures. Apes were easily out selling AJ at the time.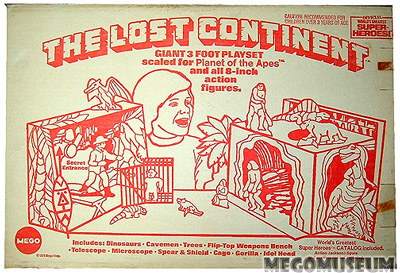 The back of the box features a classic litho!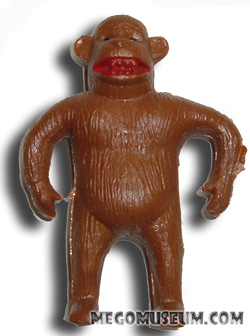 Would you like to touch Action Jackson's Monkey? Actually, he's
a gorilla and Mego included him in the Jungle house as well. Which
was a great idea.
IDOL HEADpart of a mechanism that hold the stairs in place.
Here, it mounts through a hole in the cave floor and serves no practical
purpose.
EXAMPLES OF CARDBOARD STAND UP CREATURES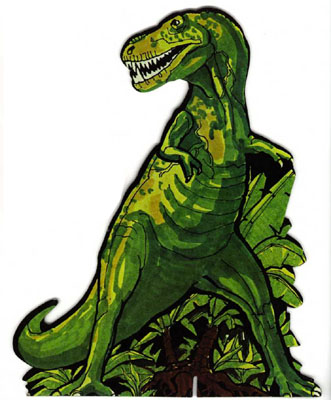 Related Images: