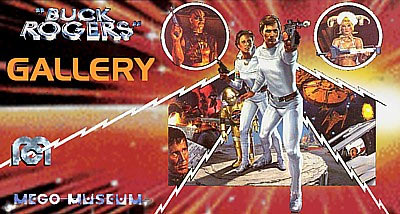 Rumour has it this line was bought as a favor to a licensing agent who had helped Mego out in the past.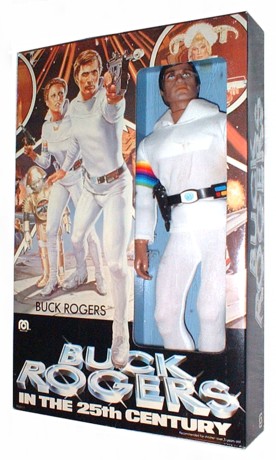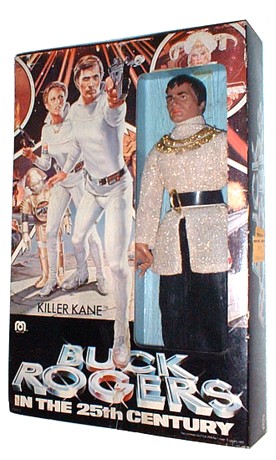 12′ Buck Roger's are easy to find, but rarely with a non-grey 'zombie head.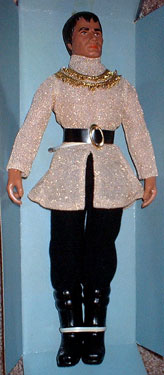 Killer Kane's head sculpt is a dead ringer for the actor Henry Silva.
12″ Buck Rogers and Killer Kane display great likeness and attention to detail. Micheal Farrence photographs.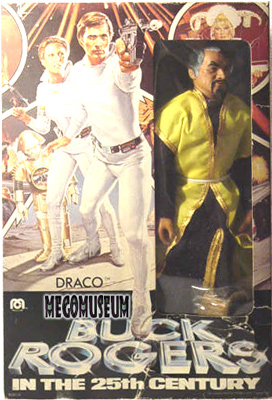 12″ Draco is a beautiful figure (courtesy of Troy) Below is walking Twiki for the 12″ line (also courtesy Troy)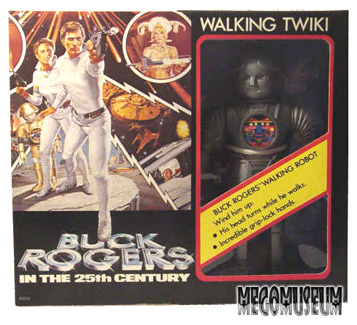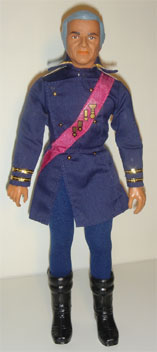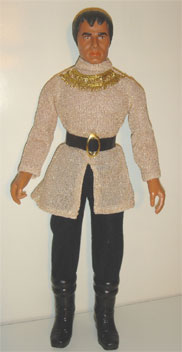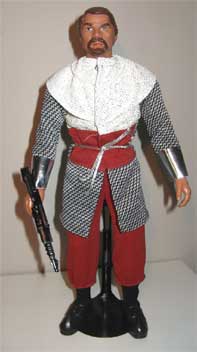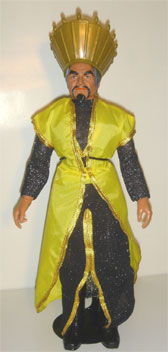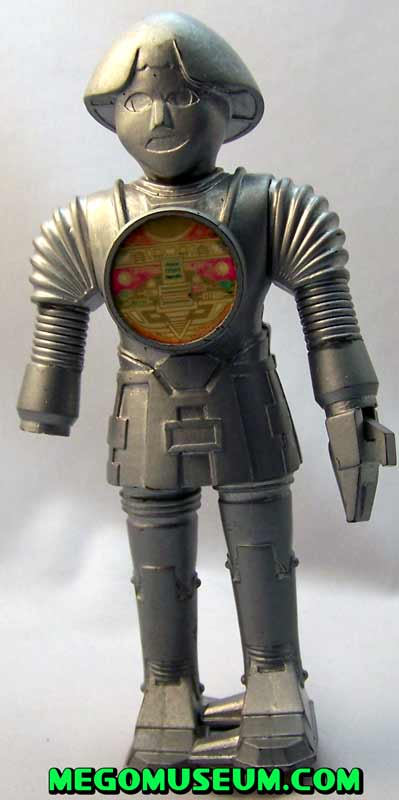 This sales sample of the walking Twiki Figure, meant to go along with the 12″ Buck Rogers figure is a new addition to the Museum galleries. The figure is completely solid and does not have any moving parts.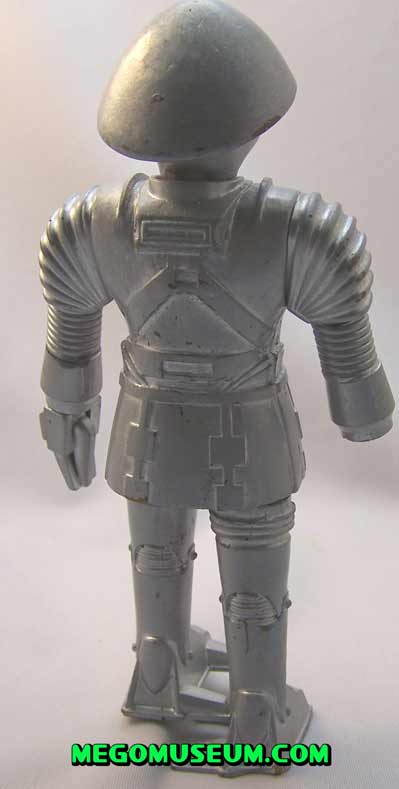 Mego Designer Tory Mucaro happily elaborated on the process, the figure is made of Carbolon casting material used at Mego. He mentions " I would guess the original pattern was sculpted on the outside, and we poured RTV molds and cast duplicates to be used as sales samples"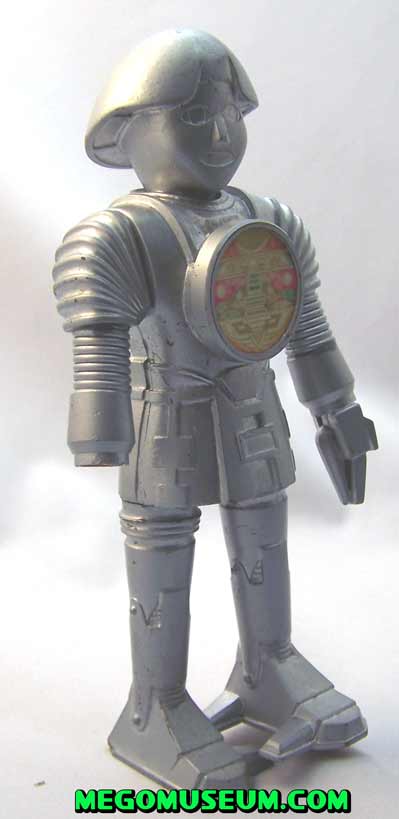 This item was purchased from a former Mego sales person, so it makes perfect sense.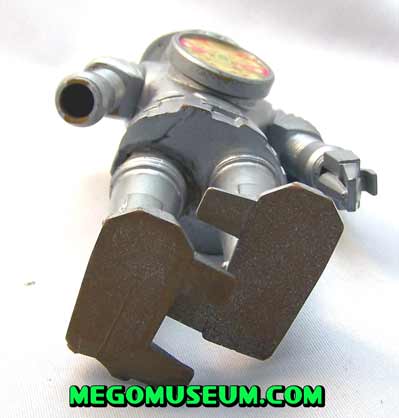 A close up of the feet shows the carbolon material..