Mego Dinah Mite's First Playset was the Beach House
(Action JacksonJunglehouse, Planet of the Apes Treehouse) The set came with a loveseat, table, chairs, shelf, cabinet, play radio, hammock and rope ladder. "Designed for LEISURE LIVING."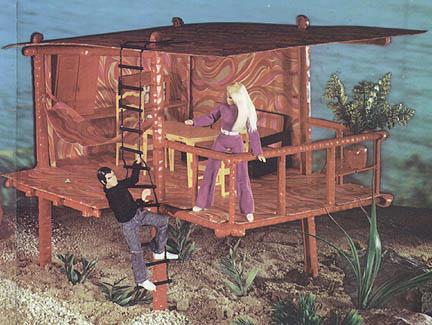 The inflatable pool came with a beach ball and air-mattress. Brings up the point that Dinah was never given a swimsuit, but it's the swinging 70's I suppose… Probably the rarest Dinah playset.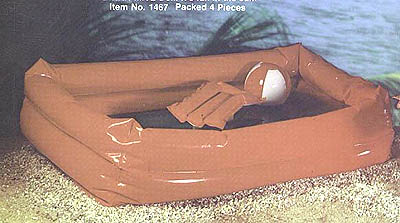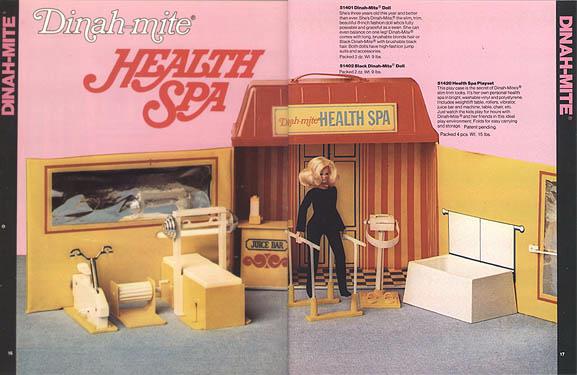 1974's Dinah-Mite's Health Spa was the only way to get the third Dinah figure. It includes an Exercise Cycle, Reducing Wheel, Weight Bench, Juice Bar and juicer, Parallel Bars, Hip Vibrator and Whirlpool bath.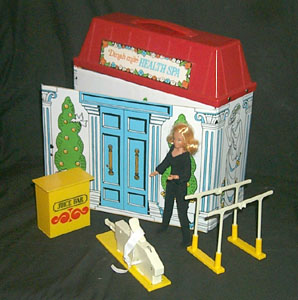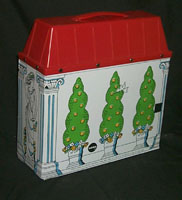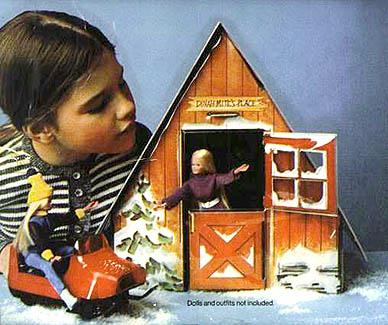 DINAH MITE SKI CHALET: For the little girl with ambitions for Aspen.