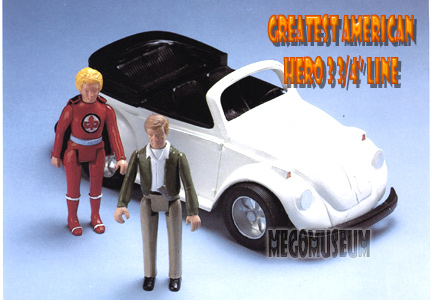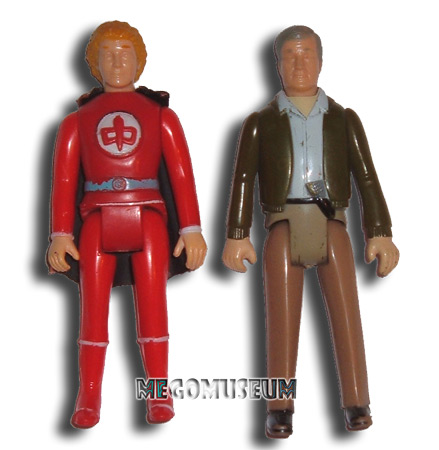 Ralph and Bill: Pocket Greatest American Heroes
Mego did manage to sneak one Greatest American Hero toy into the market before shutting it's doors, albeit in limited numbers. (pics courtesy Brian @ PlaidStallions)
The car and figures playset was similiar in concept and packaging to sets Mego produced for CHiPs,
Dukes of Hazzard and Pocket Superheroes.
In terms of rarity, this set does crop up from time to time, although the show's cult popularity keeps the prices rather high. THe majority of boxed sets found seem to have "Kay-bee Tys' Stickers on them, suggesting that these were exclusively cleared out at that retailer.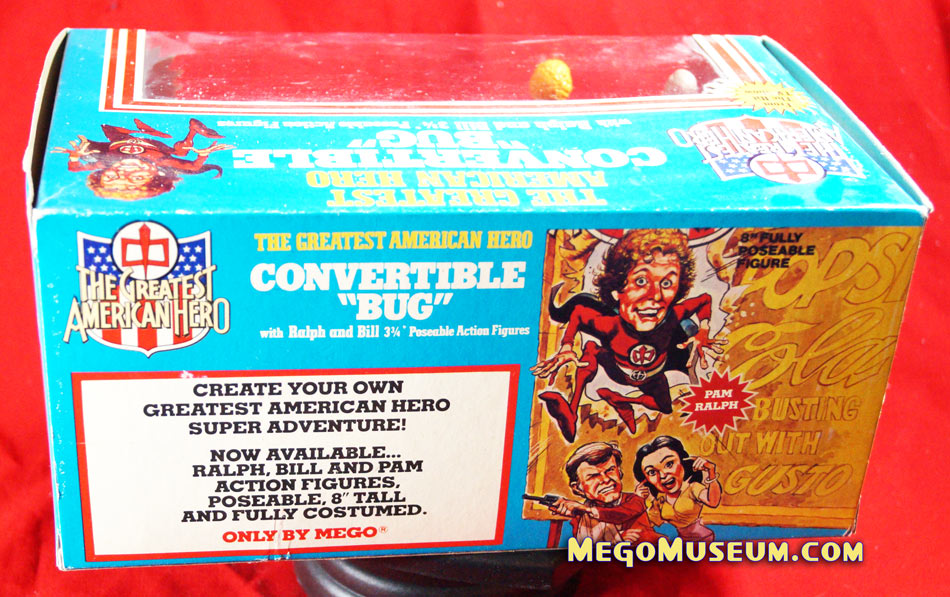 "Now Available Ralph,Bill and Pam Action Figures. Poseable 8 inches tall and Fully Costumed. Only by Mego" If only
that were true….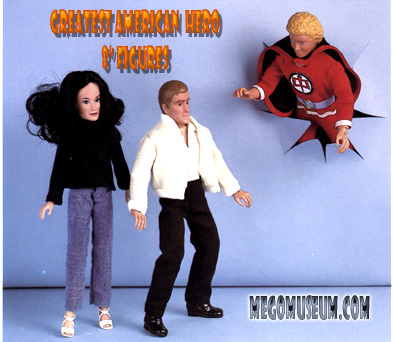 This 1980's Action Comedy series was a sleeper for ABC, it was also the last licensed product that made it out of Mego. (well half of it anyway) .